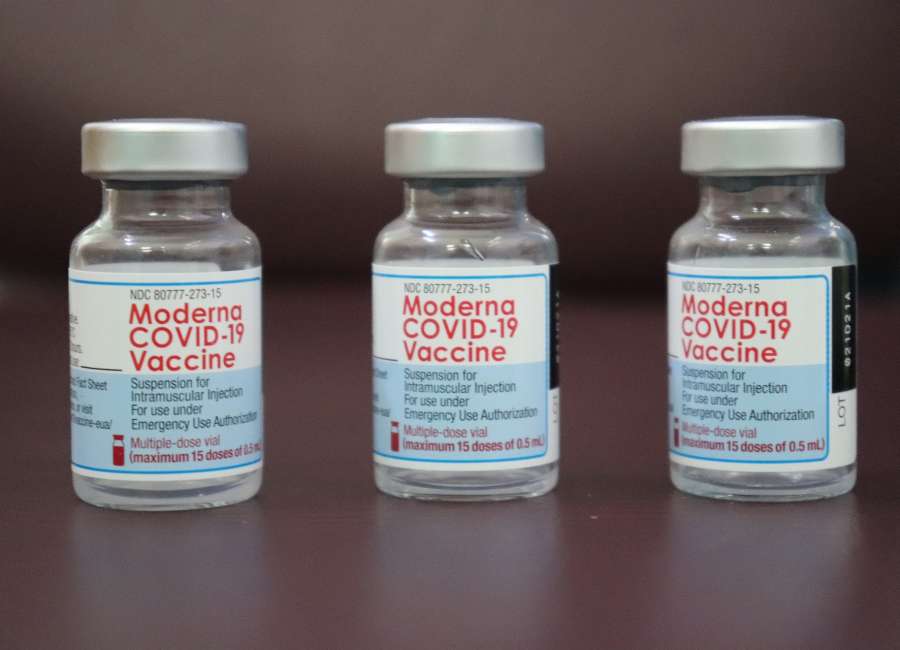 This story has been updated with the names of participating pharmacies.


Cowetans receiving a COVID-19 vaccine after this week will be eligible for a $200 incentive.
Coweta County will be partnering with local pharmacies on the incentive program which is funded through the federal American Rescue Plan Act.
The incentives will be paid with $100 Visa gift cards. Cowetans receiving a two-dose vaccine will get one gift card per dose. Those choosing the single-shot vaccine will get two $100 gift cards with their dose.
Because of the nature of the program, it is not retroactive for those who have already received their COVID-19 vaccinations.
The incentive program was approved by the Coweta County Board of Commissioners on Thursday.
The commissioners also confirmed an incentive program for county employees and elected officials who are vaccinated. That program will be retroactive for any employee or official who has received a vaccine or receives the first shot by Sept. 15. The second dose must be administered by Nov. 1.
Those who have already been vaccinated have until Sept. 15 to provide proof of vaccination to their department director or elected official. The incentive is $400, or $200 per dose. In accordance with IRS regulations, taxes will be taken out of a future paycheck based on the value of the incentive.
Coweta County Administrator Michael Fouts said that the U.S. Treasury Department and President Joe Biden are encouraging state and local governments to create incentive programs for vaccination.
Under the program, any pharmacy with a location in Coweta County would be eligible to participate, as would Georgia Department of Health vaccinating sites.
Pharmacies would distribute the gift cards and provide a regular accounting to the county. Those receiving vaccines would need to sign a certificate of eligibility, which basically verifies they are county residents, and sign a hold harmless agreement in regards to the county and the pharmacy, according to Fouts.
Fouts said after the meeting that county staff would begin working Friday to recruit pharmacies for the program. He said independent pharmacies will likely be able to launch the program a bit sooner than larger corporate ones, but any pharmacy in Coweta is eligible.
Friday evening it was announced that Lee Goodrum, Lee King and Thompson's pharmacies and DPH were participating in the program.
The program can provide up to $200,000 in gift cards.
Commissioner Tim Lassetter said he wanted to make it clear that the ARPA funds can only be used for certain purposes related to the COVID-19 pandemic. "If those funds are not used, we'd lose those funds, is that correct?" he asked Fouts.
Fouts said that there are a few categories in which the funds can be used, including for purposes related to the pandemic. Those uses can include for vaccination, testing and personal protective equipment.
The guidance from the U.S. Treasury "seems to continue to evolve," he said. Assistant County Administrator Kelly Mickle and the county's new grants manager have been "deep diving into that guidance."
If the county doesn't spend the money, "then we are subject to remit the funds back," Fouts said.
Lassetter asked Fouts if he knew about the current wait times at Piedmont Newnan Hospital.
Fouts said he doesn't have specific statistics on that, but that Coweta Fire Rescue calls are up about 2,000 calls, year to date, over last year, and there is anecdotal evidence of delays.
The county has nine front-line ambulances. And many times you can drive by the hospital and see several ambulances outside the ER, with their patients waiting on a bed, Fouts said. "It's certainly no lack of effort from Piedmont — they are simply at capacity and dealing with staffing."
The goal of the program is to get more people vaccinated which will hopefully help ease the strain on healthcare facilities and public safety, he said.
The incentive program was approved unanimously.