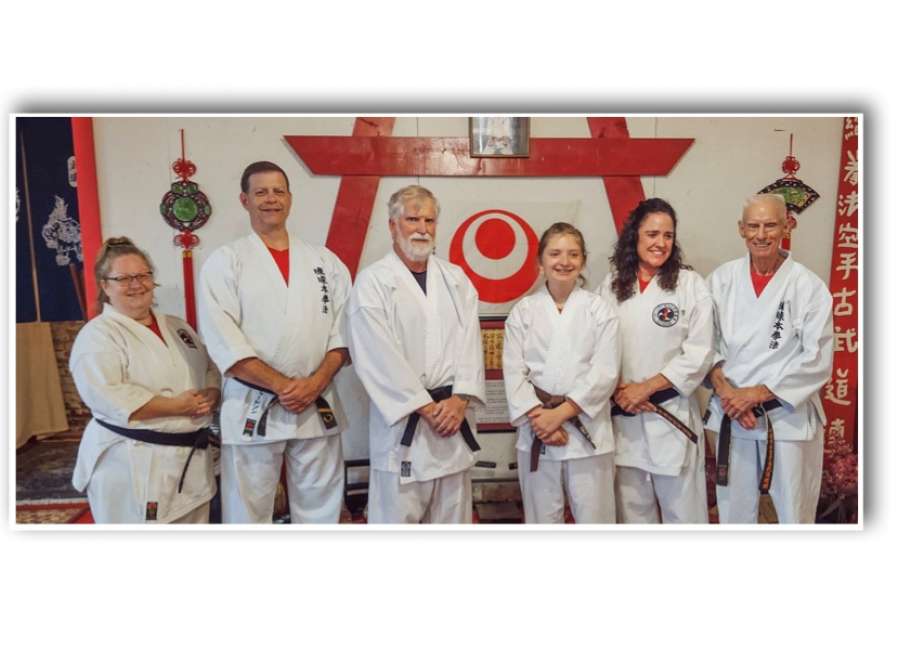 Newnan resident, Mr. George Gould, was recently promoted to first degree black belt (Shodan) at the Richardson Karate Kobudo Dojo.
Gracie Wiley, Gould's granddaughter, was promoted to brown belt.
The Richardson Karate Kobudo Dojo teaches traditional Okinawan Karate and Okinawan Weapons and has served the Newnan area since 1982.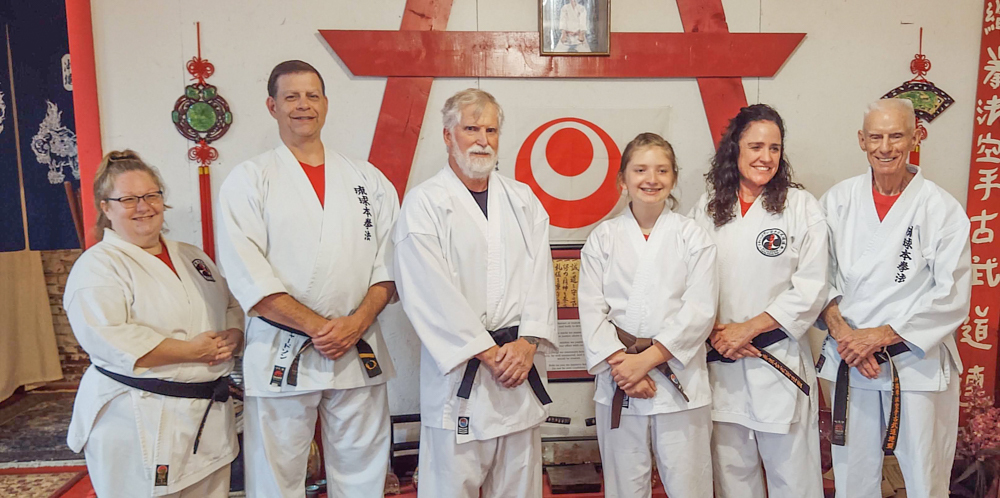 From left are Gerri Byrom, Tim Richardson, Gould, Wiley, Susan Powell, and David Richardson.