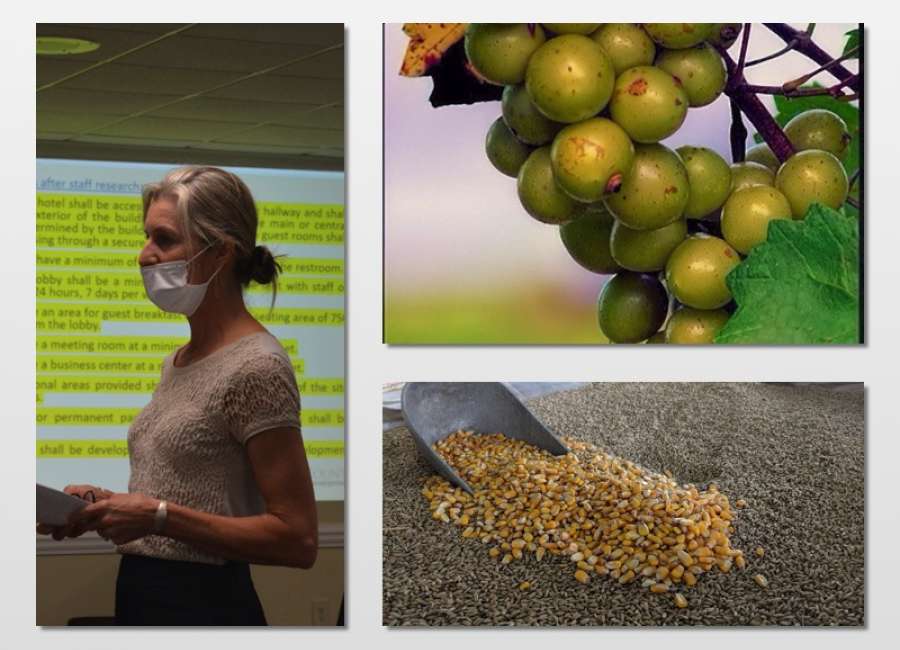 Coweta County will now be allowing farm wineries, breweries and distilleries, following a change to the county's alcohol ordinance.

The changes allow for a manufacturing license for wine made at farm wineries, malt beverages and distilled spirits made from agricultural products grown in Georgia.
There are separate categories for distilleries using perishable fruits and distilleries using agriculture products other than perishable fruits.
The newly approved changes are essentially identical to changes that were voted down 3 to 2 in March of 2020. Those changes were denied during the county's first teleconferenced commission meeting under the COVID-19 pandemic.
Cowetan Jennifer Candler, who had hoped to open a farm distillery, said last year that while she had tried to participate in the meeting, a spotty internet connection left her unable to speak on the issue.
Candler did speak at Thursday's commission meeting.
"I feel like this amendment is about agriculture as much as it is about alcohol," she said. "It brings back the tradition of distilling and making beer and wine on farms.
"Distilling has its roots in agriculture. Before prohibition, it was common for farmers to process their extra grains to produce beer and wine to add value to them and to preserve them, and I'd like to see that tradition brought back to the county."
It also provides a viable option for small farms to provide high-value products from their harvest, according to Candler.
"Every opportunity we can give farmers to increase their bottom line is an incentive to keep their farms intact," she said.
The change will help preserve Coweta's rural character, farms and open areas. There's also the agritourism aspect, she said.
Candler said she and her husband recently visited a farm brewery in Gay, where three young men are growing their own hops and barley to brew beer.
"It was really fun to see that happening. They have a lot of community support," she said. "There is a similar farm brewery in Albany that is very popular.
"I'd like to see some of that go on in the county. Farms are where we connect our food to the people who grow it. Farms are where we learn about habitats and sustainable practices. And at farm wineries, we can drink in the local flavor and support farm communities at the same time.
"With this amendment, we have an opportunity to restore part of our agricultural heritage, preserve our rural landscape and give more economic opportunities to farmers."
The Candlers would like to open a distillery on their farm on Highway 54 in Sharpsburg. They have a bee apiary and a lot of things planned, she said.
Farm wineries and breweries will also have to meet state regulations, and farm distilleries will also have to meet federal regulations.
The amendment was approved unanimously.