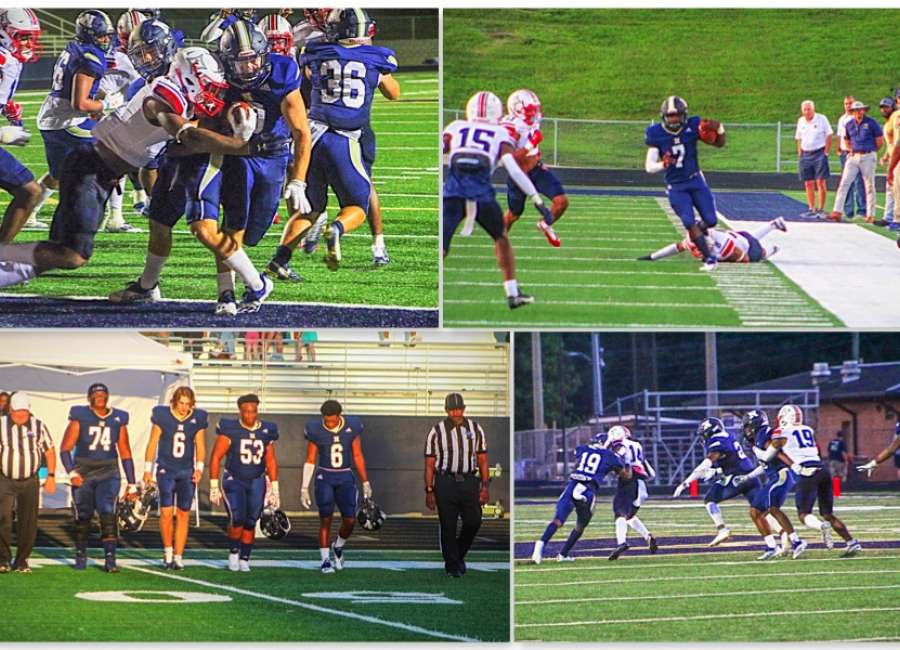 By Arvon Bacon
Friday night's return to Drake Stadium was not quite what the Newnan Cougars expected as they fell to the Sandy Creek Patriots, 35-34.
The Cougars had a two-score lead after quarterback James Paige completed a 72-yard touchdown run to put the Cougars up 34-21 with nine minutes remaining in the game.
The Patriots would score the final two touchdowns of the game on touchdown passes from quarterback Geimere Latimer. The first was a 21-yarder to Dorian Graham, and the game-winner was a 16-yard pass to John Hopson with twenty seconds remaining.
The winning score was on a fourth-and-goal play. Latimer alluded two Cougar defenders as he rolled to his right and hurled the ball across his body to the will cover Hopson.
For Newnan, the game started much better than it ended. They took a 14-0 lead behind a strong running game, including Nick Owens, James Paige, and John Austin Cochran.
Owens and Paige each scored first-half touchdowns. The Owens touchdown resulted from a Sandy Creek punt, while Paige's score culminated from a long Cougar drive.
Newnan was able to add to their lead right before halftime when Sean Johnson recovered a fumble in the endzone for a 21-7 halftime lead. Carter Brown forced the fumble.
Twice in the second half, the Cougars seemed to put the game away with touchdowns. One was from Austin Cochran, and the other was an electric 72-yard touchdown run from Paige.
A key to the hard-nosed Newnan running game throughout the game was the blocking and toughness of fullback Jakob Perry.
For Newnan, there is great disappointment in how the last nine minutes played out. But there was a lot to build on from the first 39.
With the disruption and distraction the Newnan football team has dealt with since the end of last season, the positives have to be maximized each week. They were just one play away from winning against Sandy Creek, that is something to build upon.
Head Coach Chip Walker does not deal in excuses, it is all about getting better and being ready for the region schedule.
The Cougars will be back at Drake Stadium to host Mary Persons next week as they continue to put the adversity of the past twelve months in their rearview mirror.
Photo credit: Kristy Rodgers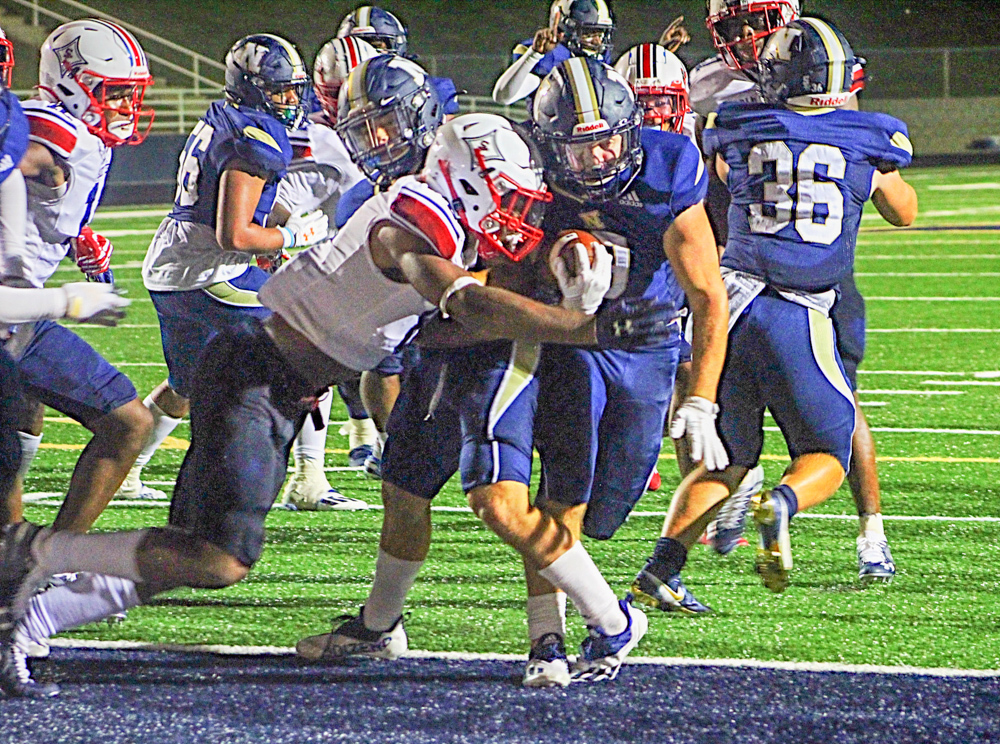 John Austin Cochran finds the endzone after a great kick-out block by fullback Jakob Perry.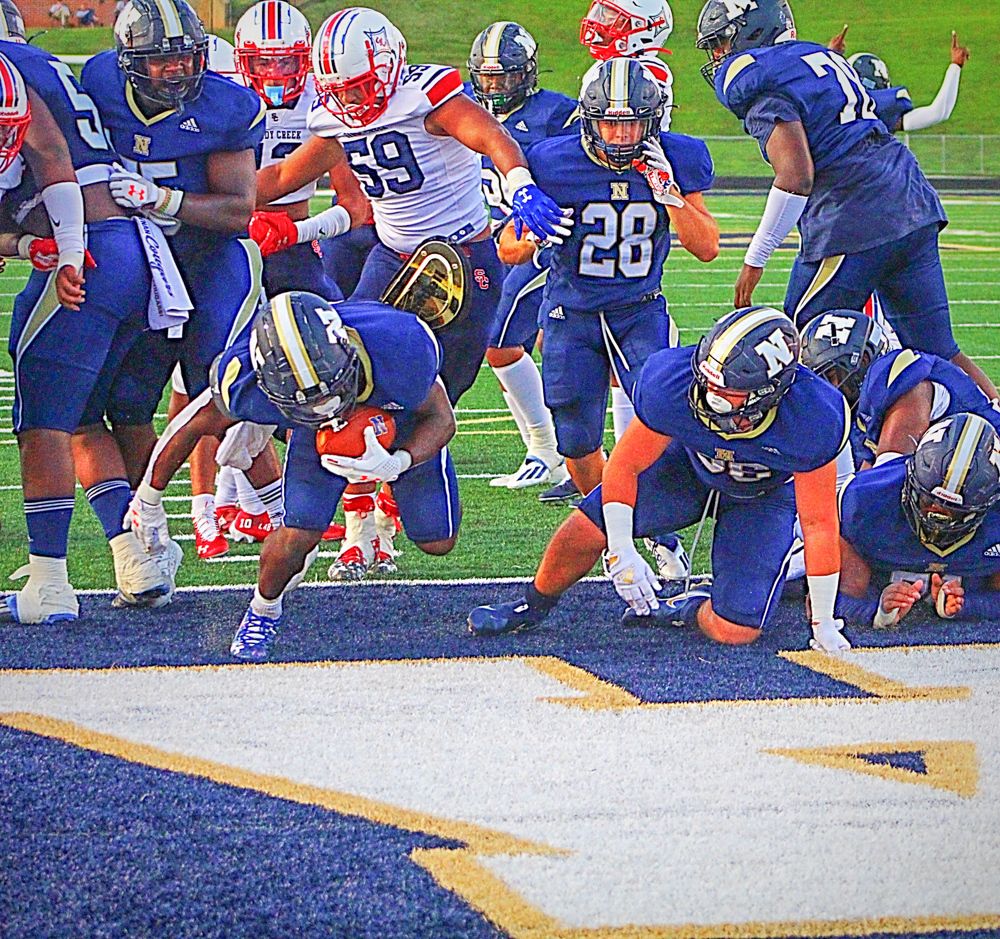 Nick Owens explodes into the endzone for the Cougars first touchdown.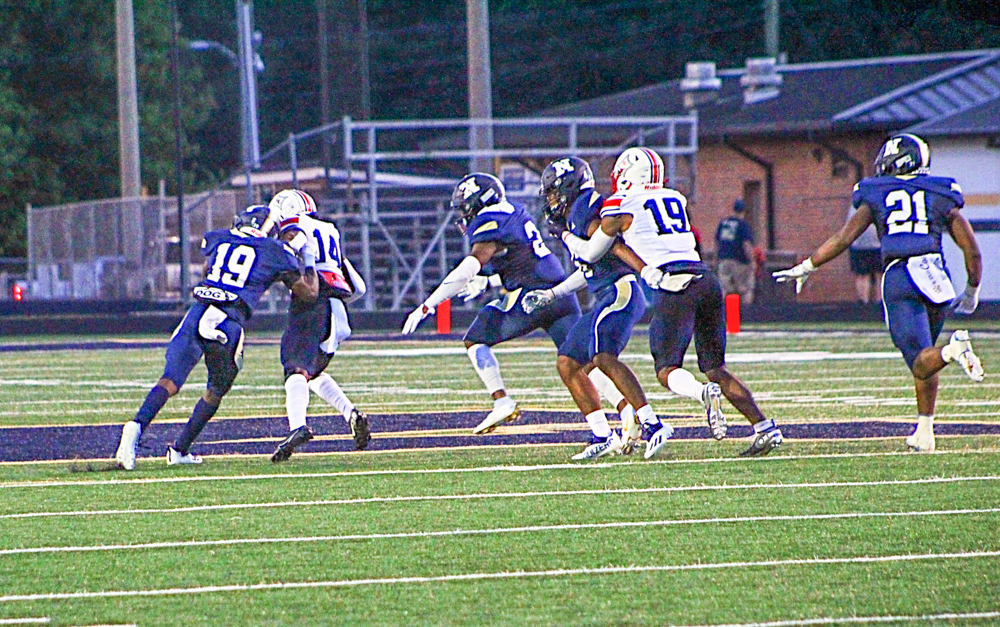 Demazes Dorsey (#19) makes a play on the Sandy Creek quarterback.
Defensive end (#9) Michai Hill covered the field from sideline-to-sideline. Here he tracks down Patriot quarterback Geimere Latimer.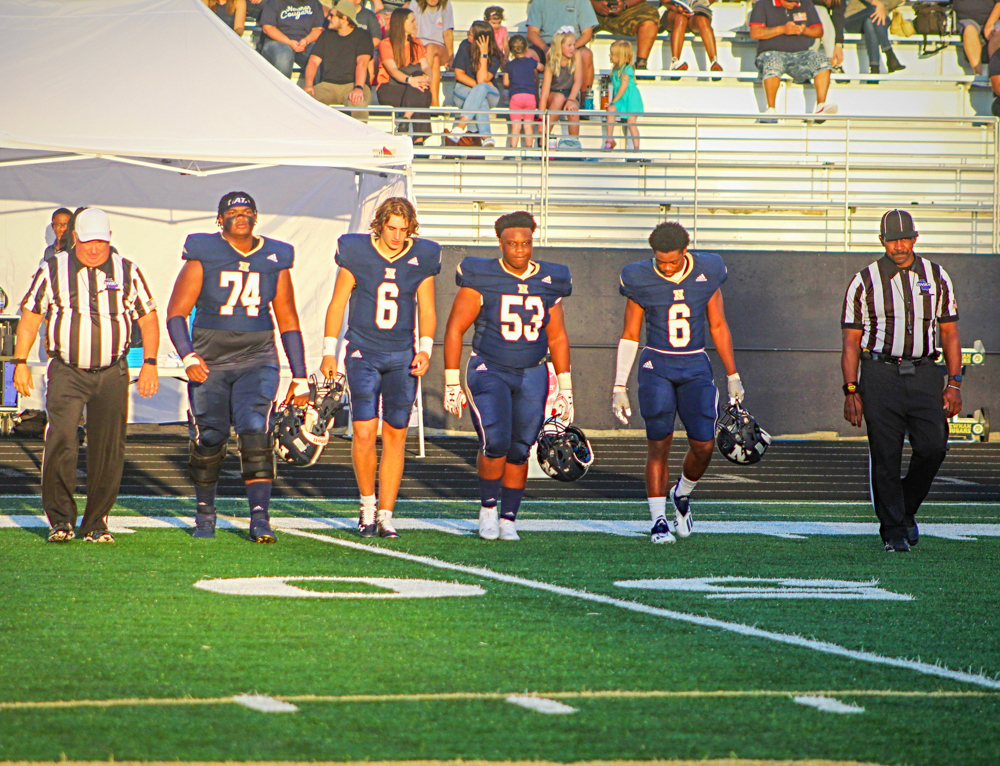 Captains for the Newnan Cougars were Pichon Wimbley (#74), Sawyer Barnett (#6), Jaracus McGill (#53), and Jaylen Geter (#6).
James Paige embarks on his 72-yard touchdown run.