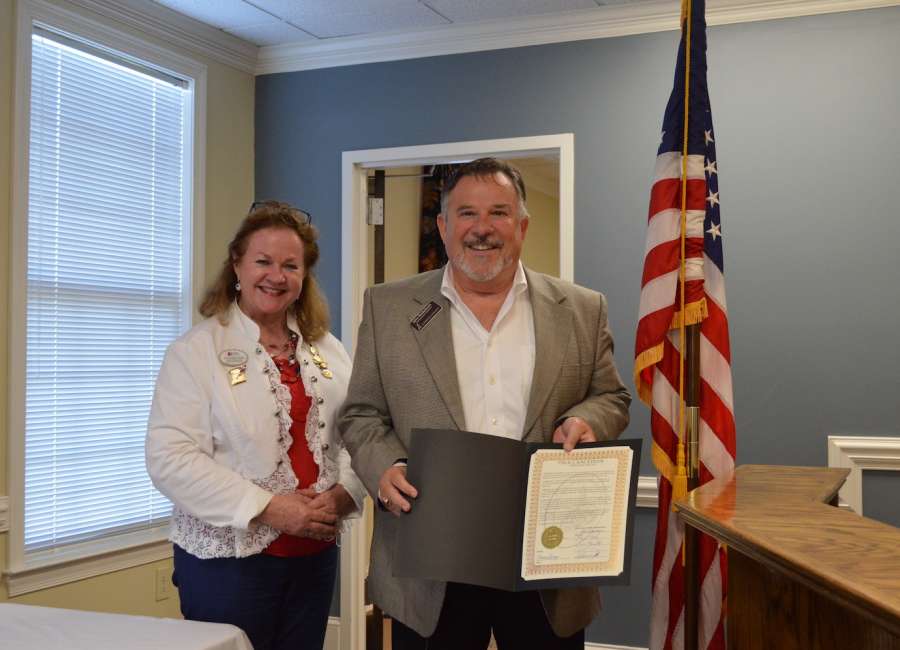 Sept. 17 to 23 is Constitution Week, and all Americans are encouraged to take some time during the week to study the county's governing document.
A proclamation declaring the week in Coweta County was approved at last week's meeting of the Coweta County Board of Commissioners, and pocket-size booklets of the Constitution were given to all attendees at the meeting.
In the proclamation, the commissioners ask citizens to "reaffirm the ideals of the framers of the Constitution by vigilantly protecting the freedoms guaranteed to all of us through this guardian of our liberties."
Pocket Constitutions are also distributed to all fourth graders in Coweta County Schools. Sept. 17 is Constitution Day, the anniversary of the document's signing. To celebrate that, school lunchrooms typically serve a dessert with a patriotic theme, said Julie Yokum, Constitution Week chairwoman for the General Daniel Newnan Chapter of the Daughters of the American Revolution.
Yokum has been distributing the Constitutions to fourth graders for the past eight years. She also encourages students to memorize the preamble to the Constitution through the Preamble Pal program. Fourth graders who recite the preamble by memory can receive a medal with their name and grade on the back. The goal of the effort is to sow seeds of patriotism in each student, Yokum said. Prior to COVID-19, Yokum would go into classrooms to give presentations on the Constitution.
The celebration of Constitution Week was started by the DAR in 1955, and was signed into law by President Dwight Eisenhower in 1956.
The entire Constitution takes an average reader about 30 minutes to read, Yokum said.