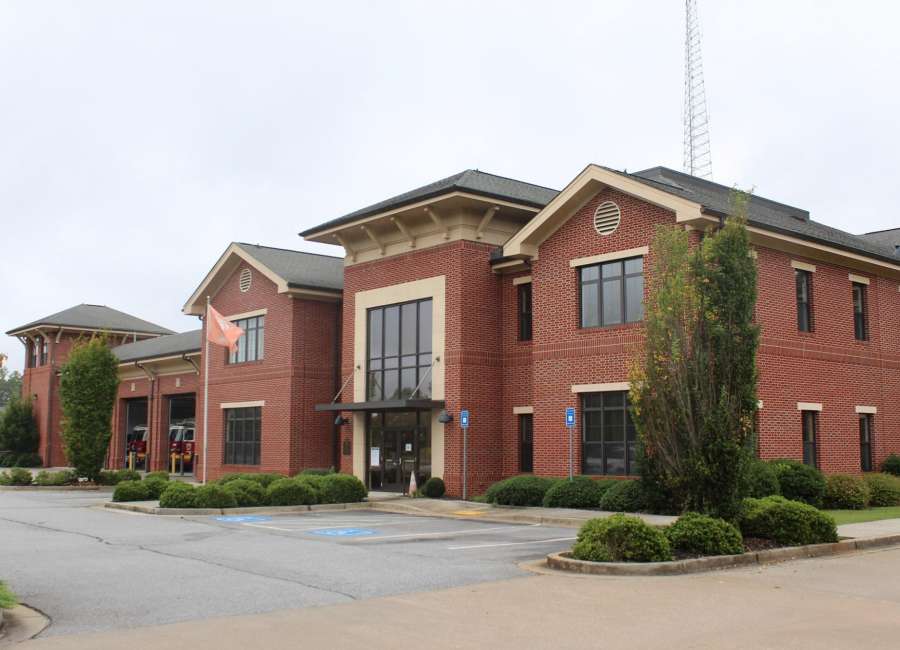 Like many businesses, Coweta County Fire Rescue is encountering its own staffing shortage.
Pressure from the COVID-19 pandemic and the growing population of Coweta County has CCFR recruiting and expanding its staff.
CCFR Chief Robby Flanagan said the department currently has 29 positions open. Coweta County's proposed 2022 budget includes 27 additional positions.
According to Flanagan, filling the vacancies will take several years, but the new positions were created to accommodate the growth of the county.
However, Flanagan said CCFR is competing with other nearby departments to fill similar vacancies.
"We know there is going to be additional growth, and the hiring process will be something Coweta County will make a priority for the next several years," he said.
Flanagan said firefighters are working mandatory overtime, and some are adding additional days to their schedules.
"Because of the pandemic, call volume is really high right now," Flanagan said.
New hires without experience must complete 20 weeks of EMT training and 16 weeks of fire training. Flanagan said the majority of the calls CCFR responds to are EMS calls.
"Most people don't understand it takes almost a year to get a person that comes in with no experience through the training process just to begin to do this job," he said.
Instead of taking months to fill vacancies, Flanagan said CCFR has its hiring process down to a short amount of time. Recently, he said two new hires at the department had their interviews, received their approval and job offers within a week.
Both will start on Monday.
Flanagan requested the formation of a hiring committee to help with the search, and the department broadened its search inside and outside of the county. CCFR will attend job fairs and give presentations at the local high schools to find new candidates.
The department's recruit school will have nine graduates to fill positions in mid-October, Flanagan said. However the recruit school will not start another new class until January 2022 because the department will be training new hires who have either only EMT training or only fire training, so they will have the required skill sets they need.
Flanagan said he didn't find the challenge of filling 56 positions daunting. With how long it takes to train new firefighters, he compared it moving toward the light at the end of a tunnel.
"It's just chipping away at that number and doing it quickly to meet the citizens' needs," he said.