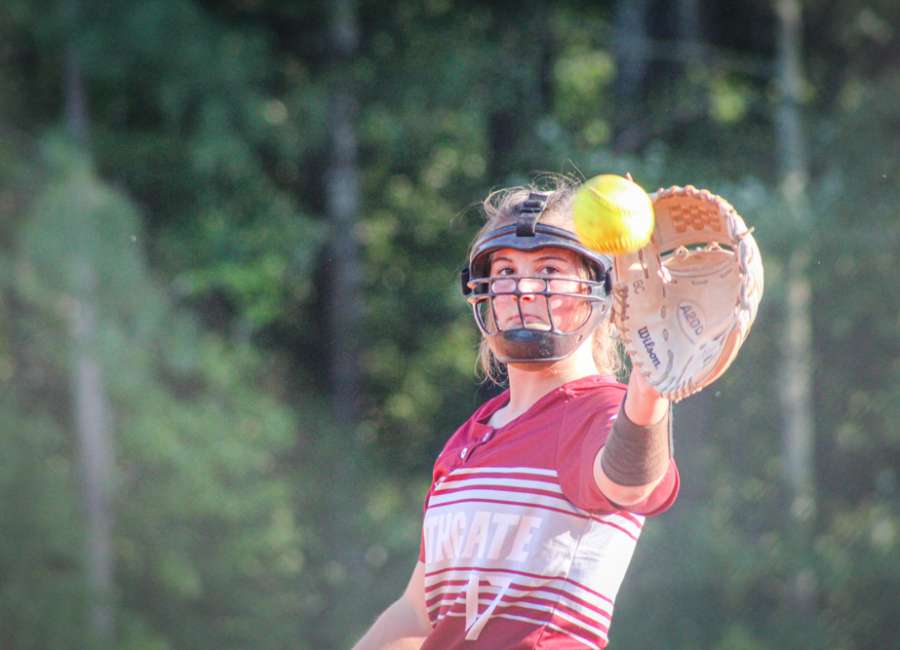 By Coach Lisa Skelton

In a boxing match, the later rounds are the toughest. The competitors are tired, and the focus on form and substance changes to the will to win.

Based on that analogy, the Northgate Lady Vikings softball team advanced to the middle rounds of their season this week with two region wins, one against Harris County and Thursday night in a 12-0 run-rule win over McIntosh.
Northgate is atop the Region 2-5A standings, but they have yet to face Northside Columbus or Whitewater. Both were in the region's top-four last season.
Those games are much anticipated and will be hard-fought with playoff position on the line. Both Whitewater and Columbus have one region loss so far.
Because of weather cancellations and COVID-19 protocols, all three teams are rested up and ready.
Senior Pitcher Olivia Cato pitched a no-hitter and has not allowed a run in her starts this season. She retired 12 of the 13 batters she faced. The only hiccup to prevent the perfect game was a walk in the top of the fourth inning.
She has well over 500 strikeouts but desires more than just the statistics.
"I want to be remembered as being a great teammate and leader," Cato said. "I love striking out batters, and this team responds well behind me which allows me to throw hard and work. I can be proud of what I have accomplished in my high school career with my team. We are ready to continue the win streak."
Coach Baker has the luxury of two top-of-the-line pitchers with Cato and Kyra Aycock. She shared, "Pitching has been stellar for us this season."
But just as profound as the pitching, there are other improvements. "With the changes we have made in the lineup, our hitting is starting to come around. Hannah Smith moved from leadoff to third in the lineup. She is a run producer and has been the difference-maker."
Smith, Cato and Ella Oswalt had multiple hits for Northgate. Smith went 3-for-3 at the plate to lead the Lady Vikings in hits.
Other hitters who contributed to the team total of 10 hits were juniors Fran Lumpp, Anna Baldwin, Makenna Cole and freshman Harmony Jackson.
Gameday mentality is different from a practice mentality. With so many cancellations, will Coach Baker be able to keep her team prepared? "We are ready to play every time we step out on the field. We expect to finish strong in our region and continue through to Columbus."
Northgate plays Northside Columbus at 10 a.m. Saturday.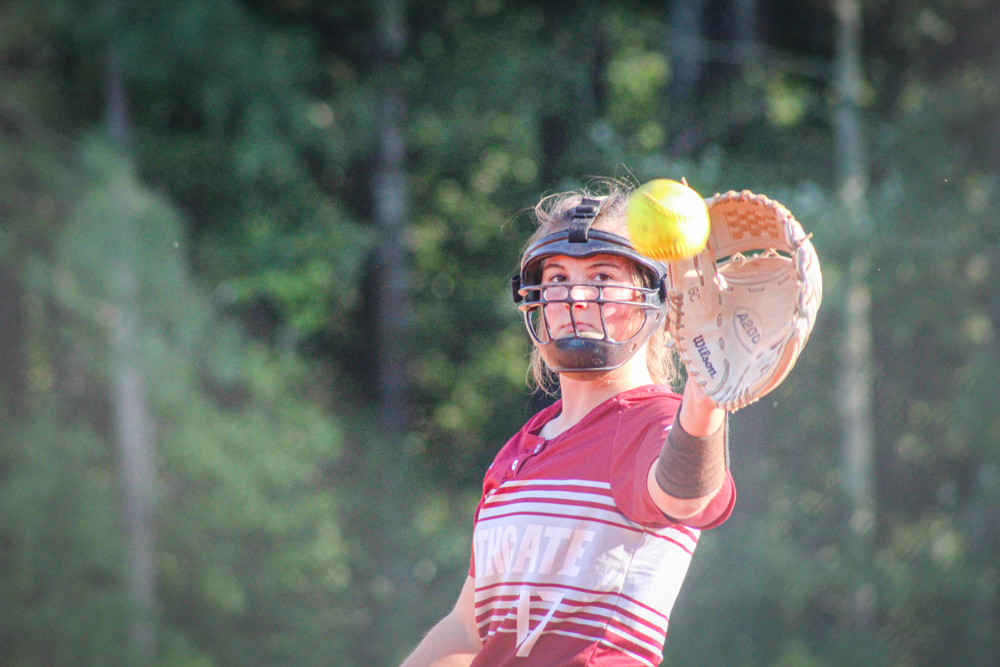 Oliva Cato pitched a four-inning no-hitter with 11 strikeouts in the 12-0 Lady Viking victory.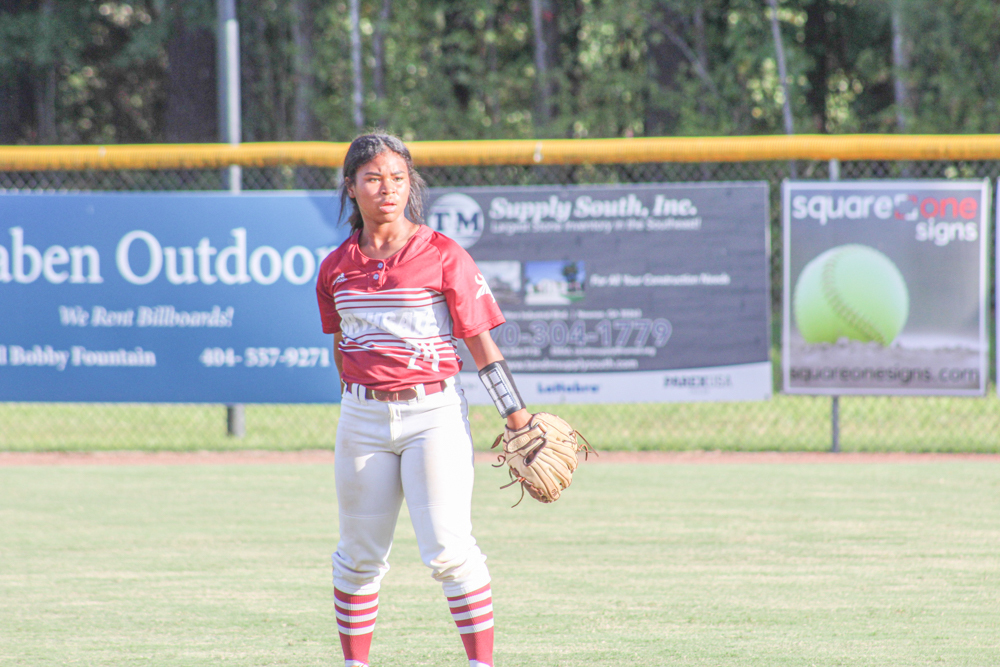 Freshman Harmony Jackson singled in the fourth inning and scored the game ending run on a Hannah Smith hit.
Fran Lumpp had a triple in the second inning on a shot to left field and scored on an Emma Oswalt ground out.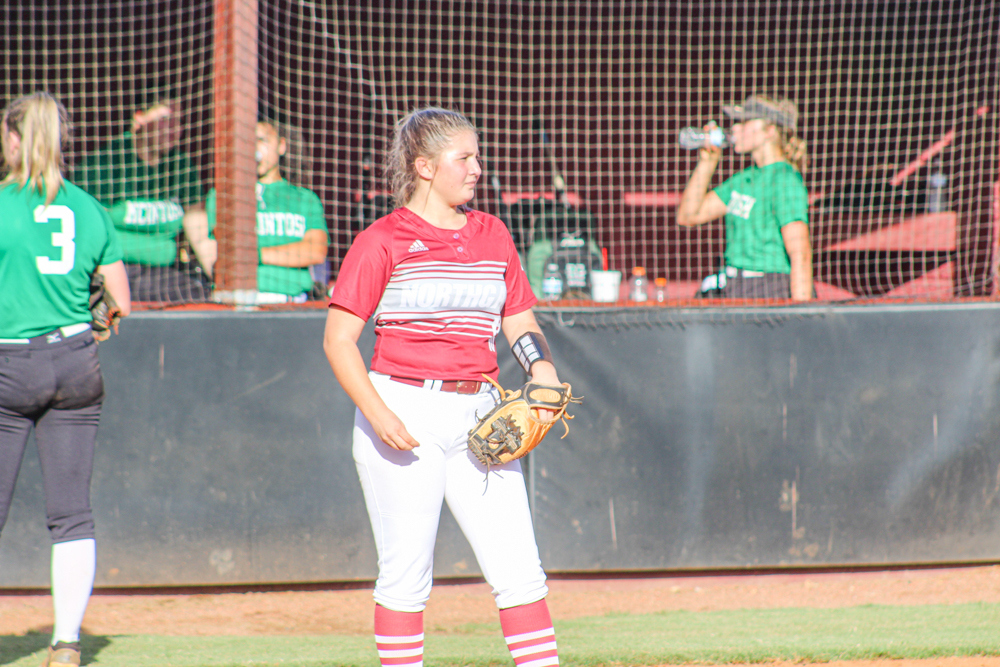 Third baseman Jena Sechrest scored a run and had an RBI.