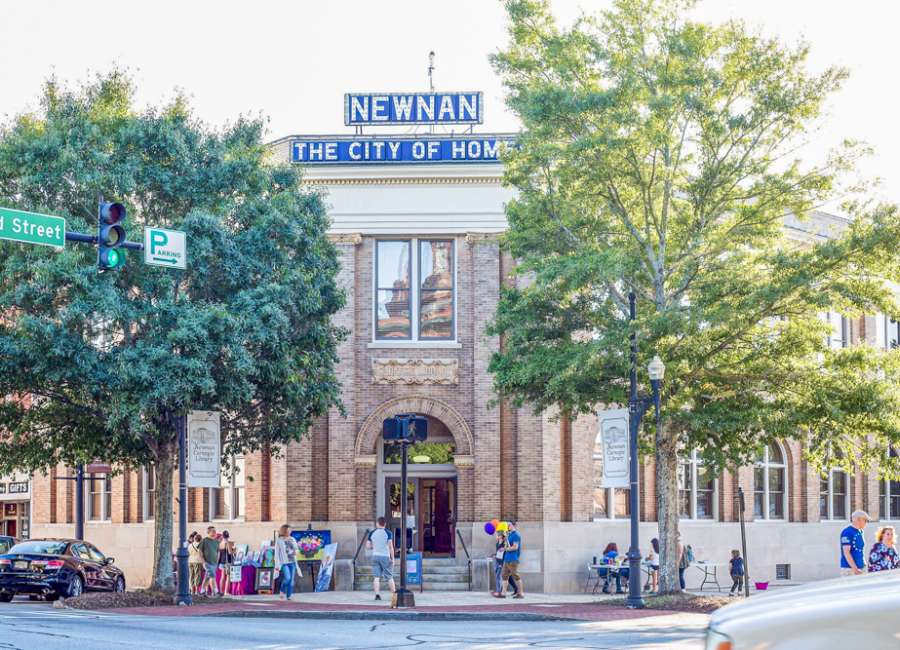 The Newnan Carnegie Library will present author Mark Warren for a special event.

His newest book, "Librarians of the West," releases on Sept. 22, and the event intends to celebrate with quizzes, prizes and learning more about him and his book.
"We're so excited to hear more about Mr. Warren's latest book," says Anthony Urda, adult event coordinator for the Newnan Carnegie Library. "We have been waiting to get him here since we last had plans for an event about his Wyatt Earp book series."
Registration is required. Check the Newnan Carnegie Library Eventbrite page to reserve a seat. More information about the event can be found on the Newnan Carnegie Library website and on their Facebook page.
The Newnan Carnegie Library in Newnan is one of the most historically significant structures in downtown Newnan and was built in 1904.
The Carnegie provides a central dynamic gathering place that serves residents of all ages and backgrounds as well as community organizations with a non-circulating reading room, children's area and meeting spaces enhanced by an art gallery.
It seeks to be an integral part of the community by offering print and electronic materials, services and programs to adults and children to enrich daily lives. For more information about the Carnegie, please visit www.newnancarnegie.com .