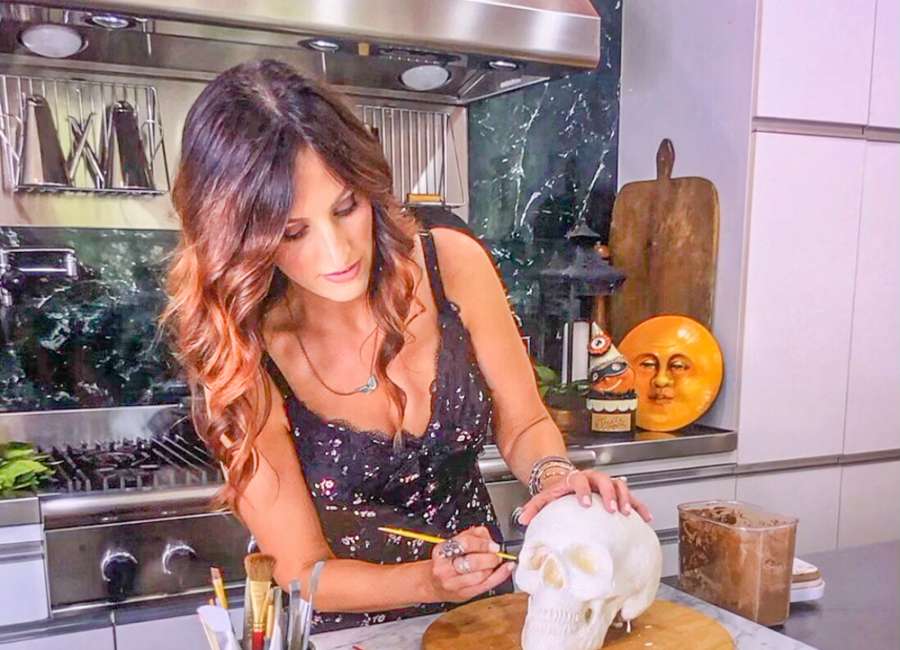 A fiercely sweet war is raging in the weeks leading up to Halloween, and Newnan cake artist Bonne Bedingfield is on the front lines.

Bedingfield is a contestant on Season 11 of one of Food Network's most popular and long-running competition shows, "Halloween Wars." The show combines spooky themes from the autumn holiday with desserts crafted by cake sculptors, chocolatiers and sugar artists competing in teams of three to win the show's $25,000 grand prize.
"If there was any cake show I ever wanted to do, it's this one," Bedingfield said. "You can't get better than 'Halloween Wars,' and to be invited to participate is insane. It's one of those shows I love and I watch, and I think it's the best of the best."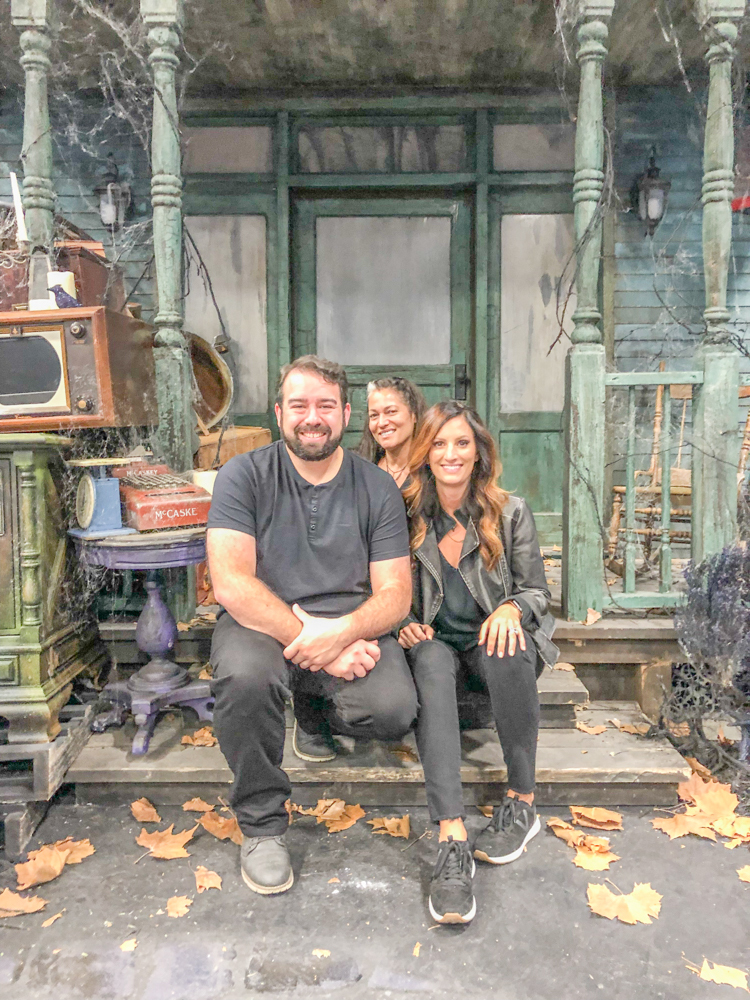 Travis Martinez, Laura Ramirez and Bonne Bedingfield will compete as a team on Food Network's "Halloween Wars."

Originally trained as a painter, Bedingfield has gained widespread recognition for the realistic cake sculptures and stunning wedding cakes she creates through her business, Beautifully Baked By Bonne. Her work has been featured in multiple media outlets including Martha Stewart Weddings.
She typically works alone in her kitchen, keeping late hours, tuned in to a spooky TV show to keep her company – a far cry from the fast-paced Food Network competition and its group setting.
"I don't speed cake," Bedingfield said. "I'm usually working in my pajamas, watching scary stuff at night."
Because she's so busy with custom cake orders, Bedingfield typically has little time to focus her artistic efforts specifically on Halloween, her favorite holiday. That doesn't mean she doesn't do her best to sneak in some realistic – and, whenever possible, deliciously repulsive – cake art.
"I like the weird, gross stuff that shouldn't be cake," she said. "It's disgusting, and you shouldn't want to eat it. I like to mess with your mind. I like for people to say, 'That's absolutely revolting,' and I say, 'Good! Let's have a bite.' If I could, I would do it all the time."
Because of her fascination with the macabre, she said she was particularly excited to work with Season 13's celebrity guest, Zak Bagans.
"(This season) is inspired by his Haunted Museum," Bedingfield said. "He's the one who gives us our challenge for each episode based on something in his museum."
She will make her first appearance Sunday at 8 p.m. in the "Road to Halloween Wars" episode, during which viewers are introduced to the contestants in their home environments.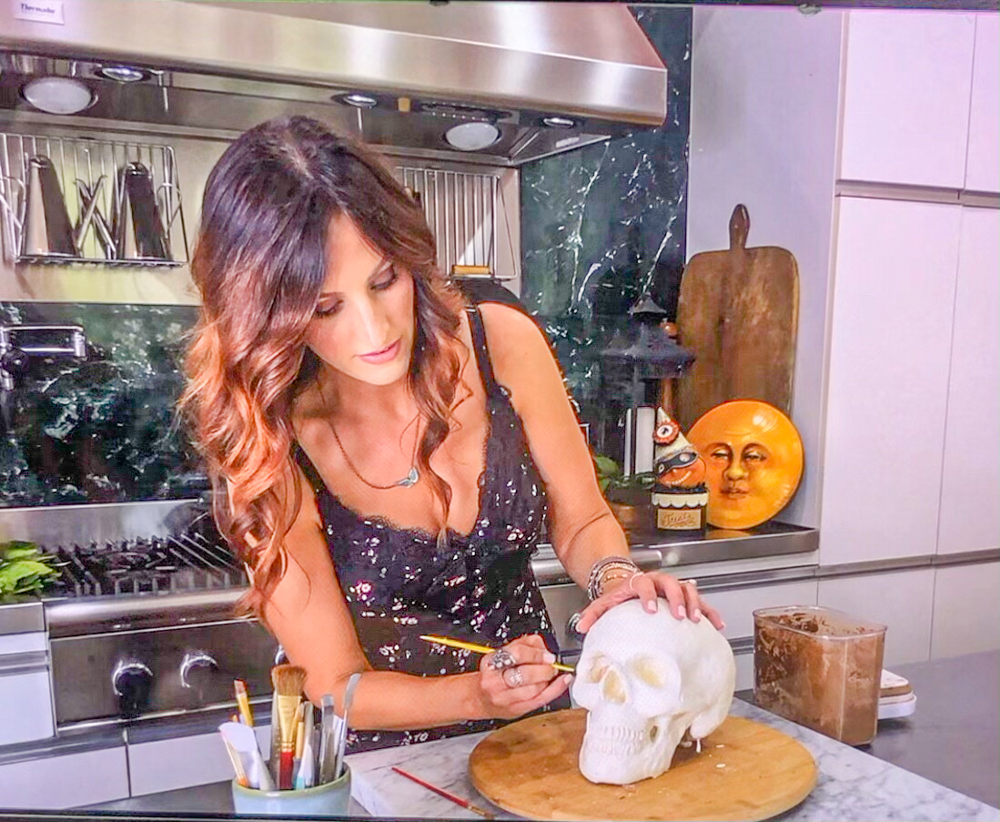 Bedingfield, who began the casting process early this year, originally planned to film her segment at the home of her parents, David and Rosalyn Boyd. But the EF-4 tornado that struck Newnan on March 26 derailed her Halloween-centric plan.
"I wanted them to see me at my parents' – I have some good ghost stories from growing up there," Bedingfield said. "But my parents' house got hit by the tornado, and I ended up using Emmaline Thomasson's house because I needed a pretty kitchen. I hope they cover the tornado, but I don't know what they're going to show."
It's Bedingfield's second shot at a Food Network competition. In 2019, she appeared on "Food Network Challenge," where she and three teammates attempted to create a cake version of the iconic leg lamp from "A Christmas Story."
It did not go well.
"My ship sank pretty quickly," she said.
Bedingfield has been contacted about appearances on three other shows since that competition, but concerns about traveling and timing nixed those opportunities. The stars aligned for "Halloween Wars," giving her a second chance to showcase her formidable skills.
"People saw me fail miserably on the last show that I did," Bedingfield said. "I had such support from the community, and I wanted a shot at redemption. I wanted to make my town proud."
And there's a teachable mom moment in there, as well, for her young son John.
"When the last episode aired and he saw that I didn't win – not only that, but that it was bad – he started crying," she said. "He didn't understand that it was a success for me to get there. I wanted to show him that even when you don't succeed and it scares you, you have to put yourself out there again. It's like getting back on a bike."
Bedingfield is the sculptor on her three-person team, which also includes a chocolatier/sugar artist and a utility team member skilled in multiple areas. The trio will make their first appearance as a working team in Episode 3.
"The talent of the people in the room with me was extraordinary," Bedingfield said.