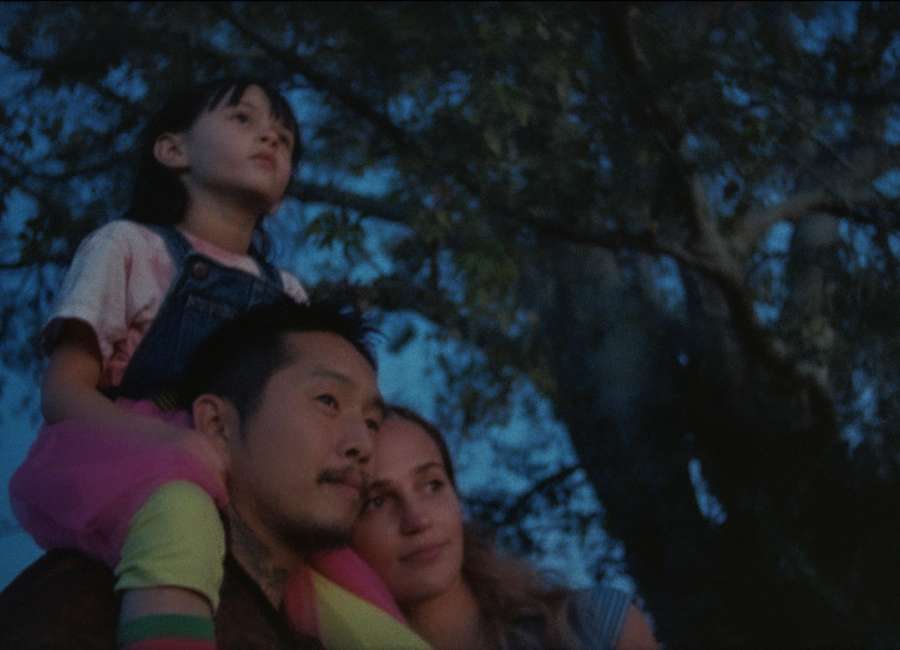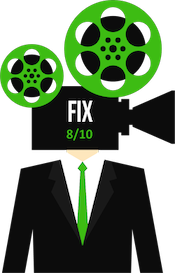 Review by Jonathan W. Hickman
In "Blue Bayou," a heavily-tattooed, rough and tumble man named Antonio tells his young, delicate, impressionable step-daughter Jessie that he's her father not because he chose her, but because she chose him.
Choice was not something that Antonio had as a child, but he desperately wanted Jessie to make her own decisions.
The disarming "Blue Bayou" educated me. The movie reveals the plight of Asian adoptees in the United States who are horrifically deported after a lifetime here.
Awarding-winning filmmaker Justin Chon (see 2017's "Gook") directs, writes, and stars in this engaging tale of Korean-born Antonio LeBlanc. Adopted at age 3, he's given the name Antonio by the first set of American parents. After spending time in foster homes, Antonio is adopted by a family in a small Louisiana town. Growing up in a rural bayou, he develops like any other American kid, even perfecting a deep southern accent in the process. This place is also where his father abuses him.
Escaping his traumatic home life was chaotic. We meet Antonio after he's done time in prison and now works as a tattoo artist near New Orleans. He's married to Kathy (Alicia Vikander), who is expecting their first child. And Antonio acts as the de facto father for Kathy's sensitive daughter Jessie (an excellent Sydney Kowalske). The little girl adores Antonio, who dotes on her as though she were his own.
But Jessie's estranged father, a police officer named Ace ("Halt and Catch Fire's" Mark O'Brien), is ready to come back into the child's life. Kathy isn't having it. And Antonio lands in jail following a family dispute in a supermarket with Ace's racist partner Denny ("Brooklyn's" Emory Cohen). It's behind bars that Antonio learns that he's slated to be deported.
This shocking news makes no sense. After all, Americans adopted Antonio; he's lived here for more than thirty years and is married to a U.S. citizen. He's even expecting his first child. Surely, this is some kind of cruel joke. Antonio has no connection with his homeland; he speaks English, sincerely brandishing an utterly convincing bayou accent. But deportation seems all but inevitable.
The couple seeks legal advice. Antonio can fight it, but he'll never be able to return to the States if he loses his case. And a legal battle is expensive. Turning to his old criminal ways might provide needed cash, but the cost could be too great.
Combining crime thriller and dramatic elements makes "Blue Bayou" a tricky balancing act. Chon is excellent as Antonio, a role that he fully understands, having grown up with adoptee friends. Oscar-winner Vikander has a beautiful, almost dreamlike sequence where she sings the title track. And Kowalske will steal your heart as the little girl caught in the middle.
Actress Linh Dan Pham adds depth to the story playing a terminally ill woman named Parker who befriends Antonio. It's this subplot that helps reacquaint Antonio with his Asian heritage. And because Parker is Vietnamese, the movie points up two different Asian ethnicities with similar American experiences.
"Blue Bayou" looks terrific. Cinematographers Ante Cheng and Matthew Chuang use the texture of 16mm film in capturing the Spanish moss and earthy environs authentically. This film process adds to the genuineness of this dramatic project.
But aside from the artful craftsmanship and winning performances, "Blue Bayou" should help raise awareness of the struggle that Asian adoptees are experiencing. The film closes with a series of photographs of those deported.
With the "brain drain" we're seeing in the recent flight of the Afghanistan people, we have to ask ourselves if deporting thoroughly American souls is worth it. After all, they never had a choice. It's a heartbreaking story that defies logic and humanity.