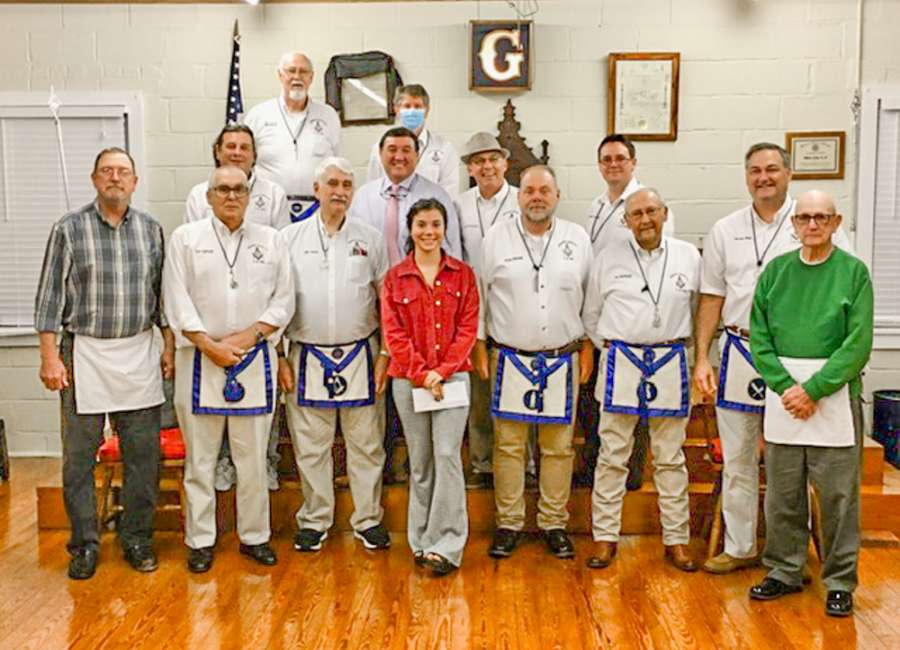 Madelyn Buckley was recently presented a scholarship for $2,000 by Bigham Lodge in Moreland.
Pictured with Madi are Lodge members in attendance along with special guest Sheriff Lenn Wood.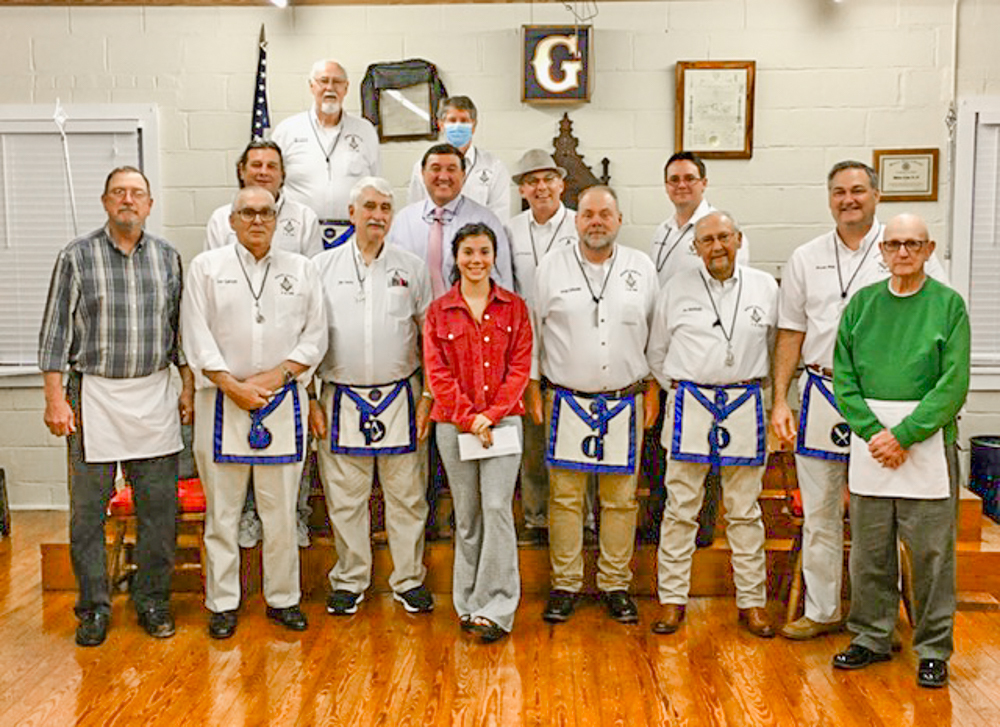 Front row from left are, Roger Bennett, Joe Garrett, Jim Jones, Madelyn Buckley, Doug Schoolar, Jim Mattingly, Bryan Blair and Bill Prescott. Second row from left are Greg Burgess, Sheriff Lenn Wood, Jeff Burgess and Robert Carswell. Third row from left are Bryant Collins and Jackie Madaris.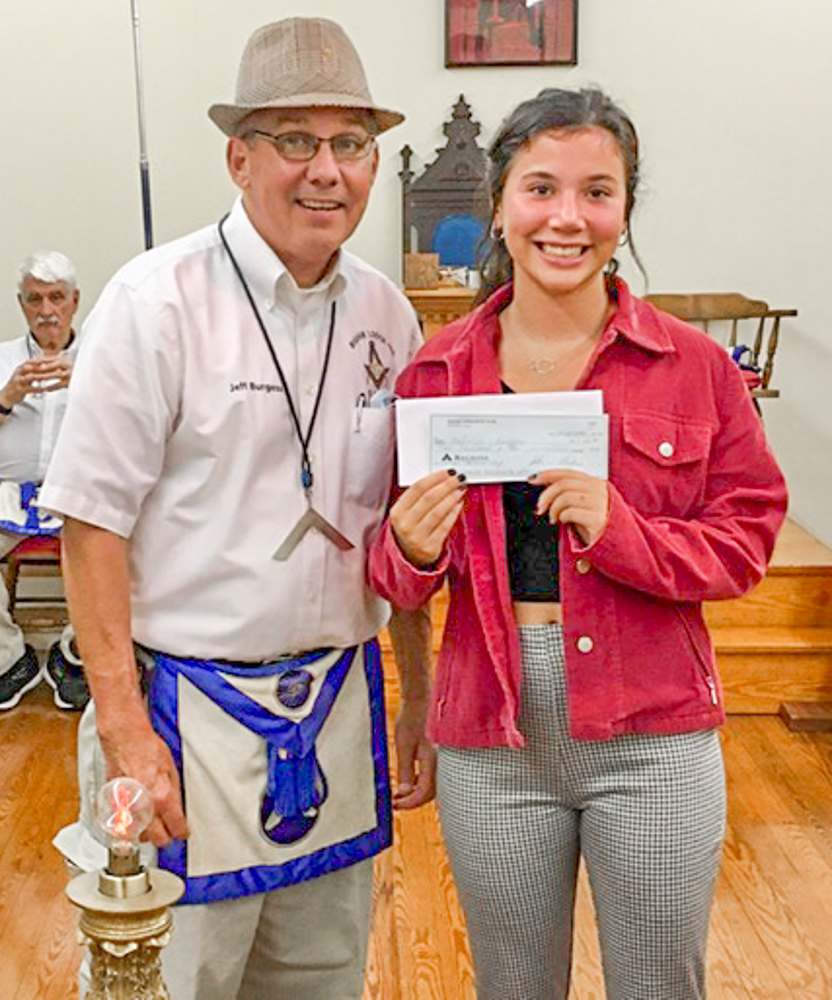 Madi Buckley is presented with her check from Lodge Master Jeff Burgess.