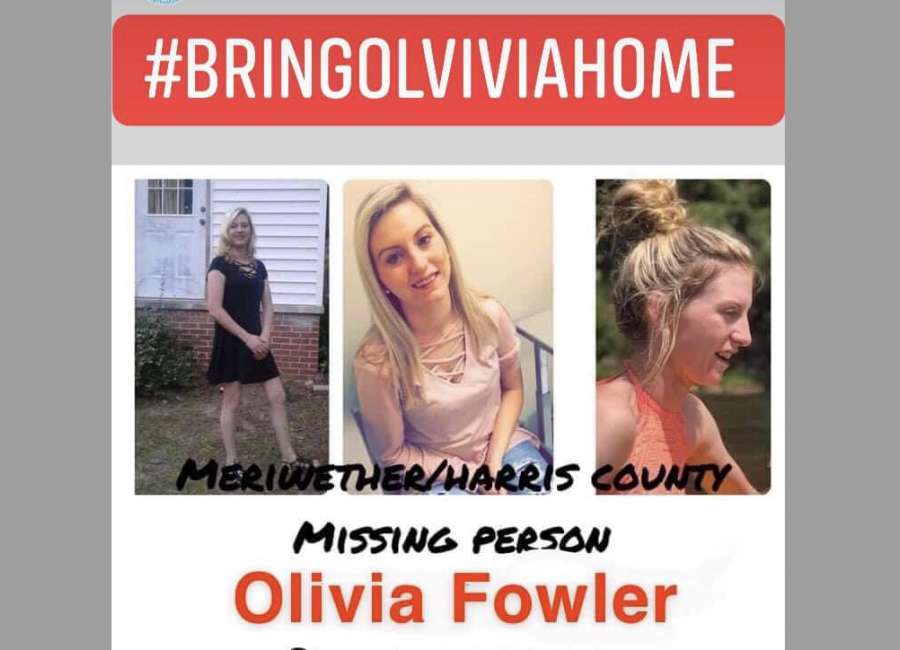 Friends and family of a missing Meriwether County woman are hoping for information on her whereabouts.

Olivia Fowler, 26, was last seen Aug. 13. At around 2 that morning, she left a home in the 100 block of Long Road in the Chalybeate Community, just outside Manchester.
Later that day, around 10:30 a.m., she was sighted by a Georgia Department of Natural Resources Officer walking on Pebble Brook Road near Cove Road.
That was the last credible sighting of Fowler, according to Chief Deputy Byron Hadley of the Meriwether County Sheriff's Department.
Fowler was reportedly wearing a tie dye shirt, white cut-off shorts and black flip flops, according to Hadley.
Some missing person posters have her wearing a black tank top and no shoes.
She has a tattoo on her right arm that says "I love you" and is missing a front tooth. Fowler is also known to use the last name Hightower, according to Hadley. She did not have a cell phone.
Fowler was reported missing on Aug. 14. The family has done several searches and put out fliers in surrounding areas, said her sister, Roxanne Fowler. She said they are hoping to get the word out to other counties and news organizations, and to get help with ongoing searches.
Fowler has three children.
Hadley said that the sheriff's office has checked all known sightings and reports related to Fowler through witness accounts, area canvases, ground searches, area searches, and searches outside Meriwether County and other available resources.
"We are asking for the public's help in this case," Hadley said.
Those searching for Fowler are using the hashtag #bringoliviahome on Facebook. However, some #bringoliviahome posts which show up in a search are about other missing women named Olivia
Anyone who has information on the whereabouts of Fowler are asked to to call 911 or the Meriwether County Sheriff's Office at 706-672-4489 or 706-672-6675 or her sister at 706-741-4783.