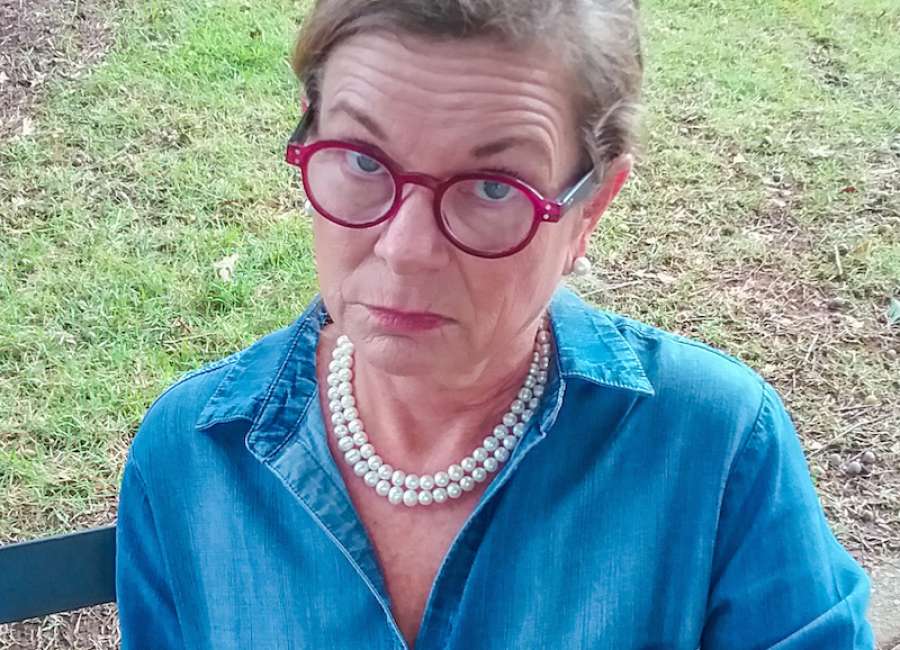 Dear Miss Pearl,

I don't mind that my neighbors go ALL OUT with their Halloween decorations. What bothers me is that it isn't even October yet, and their entire house and yard are completely lit up and decorated. There is already a steady increase in traffic on our street from cars driving slowly by to look at the yard art. Shouldn't Halloween decorating wait until October?
Well aren't you a ray of sunshine!
Decorating rules and appropriate timelines do not apply while we are living under the black cloud of a pandemic. You should think about the joy that decorating obviously brings your neighbors, as well as the joy it brings to those who drive by.
Sounds to me like the only person who is bent out of shape about the festive display is you. We could all use some happiness and fun in our life and there is nothing wrong with your neighbors getting an early jump on Halloween.
Why don't you get a blow-up for your yard? This might help you and your attitude tremendously!
Dear Miss Pearl,
I want to give my wife something special for her upcoming 50th birthday, but I am at a total loss as to what to get for her. Any suggestions would be greatly appreciated.
You get a gold star for knowing that a special gift is called for. Seeing as I know nothing about you or your wife, I would recommend a piece of jewelry or a trip.
Or BOTH!
Fifty is a significant number, and your gift needs to reflect this. If you would like to be around to give your wife a gift for her 51st birthday, I would suggest that you NOT give her: a gift card, anything that falls in the appliance category, an IOU, towels, a new roof for your house, a gym membership, a promise to take her to the next gun and knife expo, a magazine subscription, new tires for her car, a consult with a plastic surgeon, money, a bottle of your favorite liquor, lessons of any kind (guitar, cooking, crochet, etc.), headphones, a Yeti cooler, a pet, anything purchased from a Stuckey's or gas station, anything that would be considered a tool, or luggage (unless a trip itinerary and plane tickets are included).
I hope this helps!
And Another Thing:
I am most grateful for the chill in the air we have recently had in the early morning and late evening. I had to dig out a sweatshirt to sit outside the other night!
Do not, however, put all of your warm weather clothes away, because we all know how Mother Nature enjoys teasing us. She also gets a kick out of making us look foolish when we dress for the low 60s and a few hours later we are sweating buckets as the temperature climbs to the low 80s.
Layering, my friends, is the key to thumbing your nose at Mother Nature.
***
"Miss Pearl," aka Colleen Sprayberry, is one of Newnan's leading authorities on modern etiquette. She gladly lends her advice to everyone whether they want it or not, because, "After all, it's all about the children and setting a good example for them." Her videos are available on her Facebook page and YouTube channel. She can be reached at misspearl678@gmail.com .