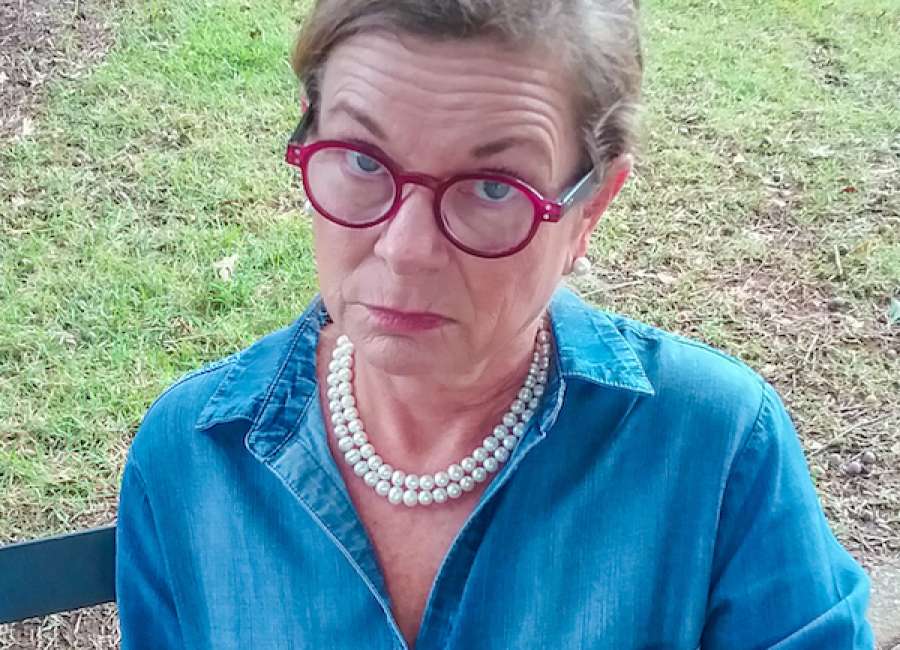 Dear Miss Pearl,
I can't believe that the county is now paying people to get the COVID vaccine. What about those of us who got the shot as soon as we could? Shouldn't we also be rewarded for doing the right thing?
Drastic times call for drastic measures! Do I like that people are now being paid to get vaccinated? No. This opens up a big can of worms, if you ask me, but something has got to be done so that more people will get vaccinated so we can get out from under this pandemic black cloud.
Couple this with the price increase of groceries, a very active hurricane season, political agendas, and the fact that the Falcons stink…my word, what is next? There HAS to be some point where we say enough is enough, we've done all we can do, and let the chips fall where they may. I AM SO OVER THIS!!!
Dear Miss Pearl,
We don't have sidewalks in our neighborhood and we have lots of people who enjoy walking. Most of the walkers will get over to the side of the road when they hear or see a car coming but there are several people who NEVER move over and act as if they own the road!
Does your car not have a horn? Some people tend to get a little too comfortable walking in their neighborhoods and they forget that many of the cars driving through don't know to watch out for them.
This seems to be a real problem when there are two or more people walking together. They take up half of the road and are too busy talking to pay attention to what is going on around them. It is always best to use caution when driving in a neighborhood but walkers also need to take some responsibility in their safety. And don't be afraid to use your horn…a friendly beep, of course.
And Another Thing:
I saw the funniest meme this week that said, "If you have been a Falcons fan for more than ten years you may be entitled to compensation." I watched about 20 minutes of the game last week and was not surprised by how poorly they played but was really surprised by how many empty seats there were.
I realize it is a little early to be declaring that the Falcons stink but they need a new offensive line and a lot of work before their next game against the reigning Super Bowl champions. Thank goodness we still have the Braves! I sure hope they can stay healthy and keep this momentum going because it sure is fun when they make it to the playoffs. And hallelujah for college football.
Two weeks in and the rankings have already taken quite a hit. And how can we possibly trust anything Kirk Herbstreit has to say when he thinks Ohio State should always be considered as a contender for the National Championship AND he wears the worst suits on television? I never trust a man whose tie doesn't match his jacket (even when the jacket and tie are both butt ugly).
"Miss Pearl," aka Colleen Sprayberry, is one of Newnan's leading authorities on modern etiquette. She gladly lends her advice to everyone whether they want it or not, because, "After all, it's all about the children and setting a good example for them." Her videos are available on her Facebook page and YouTube channel. She can be reached at misspearl678@gmail.com .