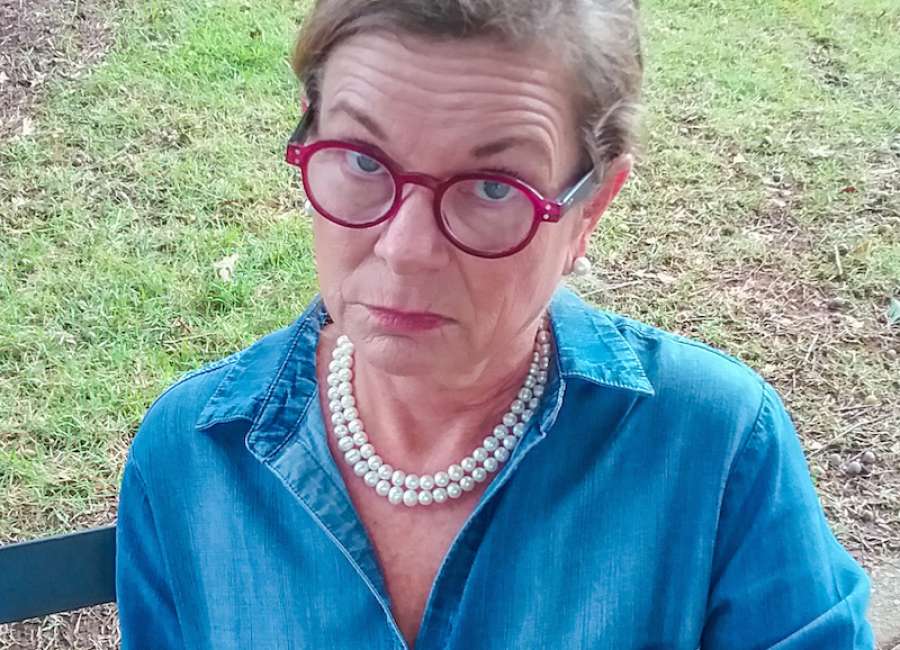 Dear Miss Pearl,
We had reservations at a very nice restaurant to celebrate my parents' 50th wedding anniversary. I had to have a knock down, drag out in the parking lot with my sister because she was going to let her 16-year-old son wear his baseball cap inside. He DID NOT! My nephew sulked through the entire meal and my sister unfriended me on Facebook. Was I wrong?
You were correct in insisting that your nephew not be allowed to wear his baseball cap. I no longer get all riled up with baseball caps being worn in casual dining places; what's the point when everyone does it? Fine dining, however, is a whole different ball game (no pun intended), and hats should not be allowed. Society is hell bent on dumbing down everything, and we must not let manners fall victim to this trend. Your sister obviously did not send your nephew to cotillion with "Miss Rosalyn" or else they BOTH would have known better.
Dear Miss Pearl,
Mama spent last week at the beach with her girlfriends from college. She texted me late one night and it was quite obvious that she had been drinking. These women are always getting into something when they get together. Should I talk to Mama about this incident (she probably doesn't remember it).
You leave your Mama alone and let her have some fun. Just because we get older doesn't mean we can't have a harmless good time with our friends. And all mothers, regardless of age, need to blow off some steam every now and then. Your Mama probably had two frozen daiquiris and won't drink that much again until her next beach trip with the girls. Don't be judgmental and get all high and mighty over this, because one day, you will be doing the same thing.
And Another Thing:
Speaking of "Miss Rosalyn" and cotillion … Little recently took me to his favorite sushi restaurant (I eat the cooked stuff). I was quite impressed with his chopsticks skills, and he told me that he learned how to use them from "Miss Rosalyn" when he took cotillion 20+ years ago. They practiced by picking up goldfish crackers and graduated to M&M's. This is a good example of how we sometimes need another adult to teach our children things that are important; especially since most children tend to pay better attention to and not talk back with "Miss Rosalyn."
Table manners, social manners, common courtesies — all of these things were taught and we, as parents, simply had to reinforce what they learned. "Miss Rosalyn" also NEVER raised her voice — I do not have the pleasure of having learned that skill! Little and Baby may choose to not always use their manners, but at least I know they were taught to. THANK YOU, "Miss Rosalyn."

"Miss Pearl," aka Colleen Sprayberry, is one of Newnan's leading authorities on modern etiquette. She gladly lends her advice to everyone whether they want it or not, because, "After all, it's all about the children and setting a good example for them." Her videos are available on her Facebook page and YouTube channel. She can be reached at misspearl678@gmail.com .