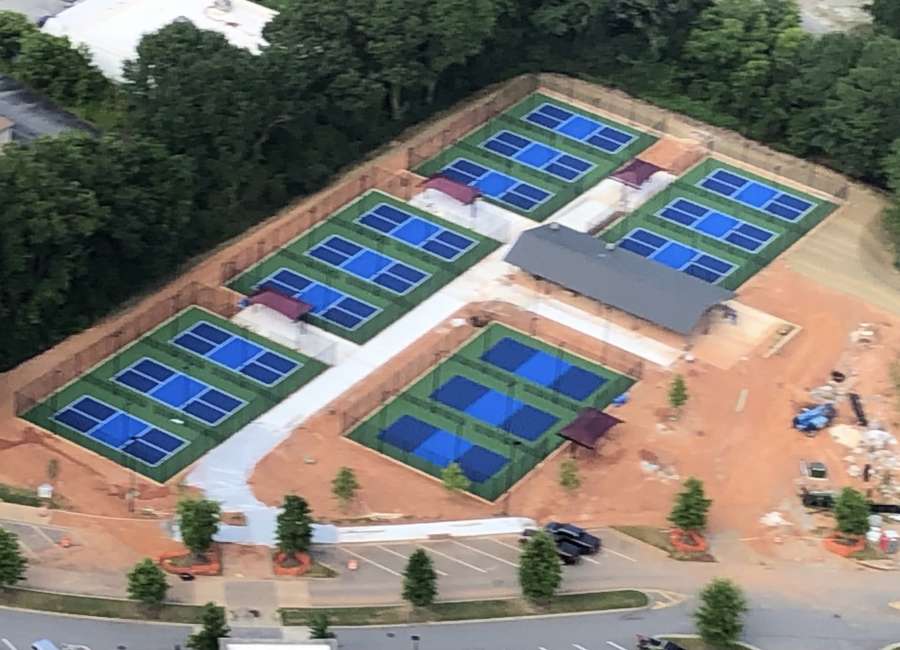 The opening of Newnan's eagerly anticipated pickleball facility will include demonstrations, clinics and plenty of opportunities for meeting other players from around Coweta County.

The House of Pickleball – known as The HOP – will hold its grand opening Saturday, Aug. 28 from 9-11 a.m. The HOP, which consists of 15 pickleball courts, is located on Joseph Hannah Boulevard adjacent to the Newnan Public Safety complex.
"We are super excited about it," said Billy Perkins of the Newnan Pickleball Club, which will host the grand opening of the facility.
Perkins said activities will include learn-to-play clinics for people who have never played the game.
"We'll have extra paddles and balls, and people will be there to teach them the rules," said Perkins, who also serves as United States Pickleball Association ambassador for Coweta County.
Pickleball has been gaining popularity across the U.S. for several years. The sport – which is played on a badminton-size court – combines elements of tennis, badminton and ping-pong, according to the USPA.
Players participate as singles or doubles, using a large, lightweight paddle to hit a plastic ball back and forth across a net for points. The sport attracts players of all ages and skill levels, Perkins said.
"We'll have demonstrations of people who are 70-plus years of age, still playing at a high level, along with young people in their 20s," he said.
The grand opening event will also allow pockets of players from throughout the area to meet and interact with each other at a central location, Perkins said.
"There are several different groups in the county but a lot of times there is not a lot of crossover between them," he said. "This is a common denominator for people who play and want to meet other people who play."