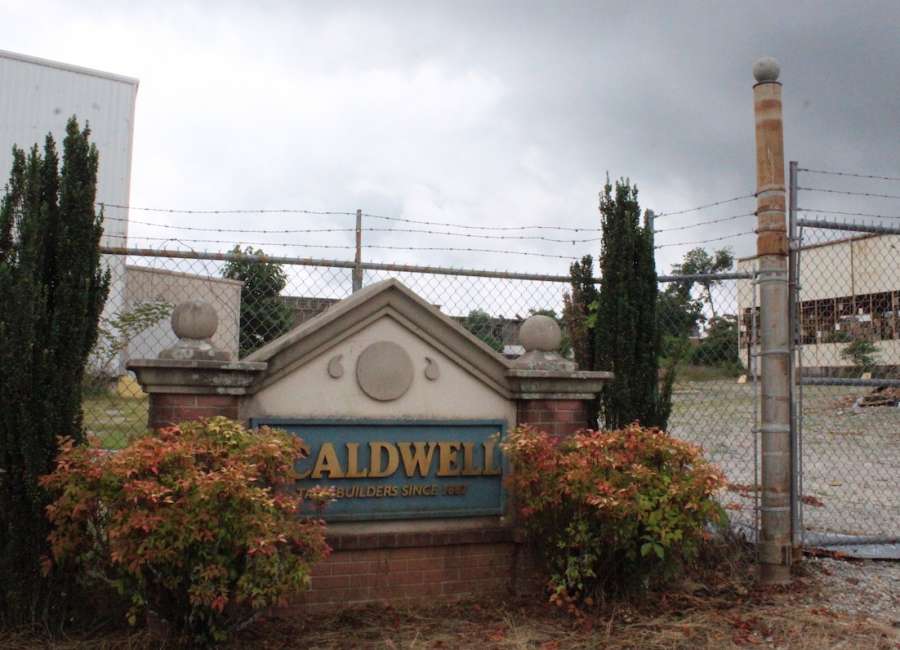 The Newnan City Council unanimously approved a contract to oversee environmental work at the Caldwell Tank site.

The council approved a professional services agreement with NOVA Engineering and Environmental, LLC., for environmental services related to the work being done at the site, located at 57 E. Broad St.
As part of the agreement, NOVA will be responsible for the oversight of asbestos abatement, supplemental subsurface assessment, the oversight of excavation and remediation, confirmation soil sampling, waste characterization and profiling, underground storage tank closure oversight, brownfield compliance status reports and environmental program management.
The contract is worth $105,100 and will be paid for using the city of Newnan's general fund.
According to city documents, city staff engaged NOVA Environmental to provide testing services. The report determined that asbestos-containing material, or trace asbestos, was found in all buildings on the site.
In addition, NOVA performed soil tests on the property that indicated that three areas exist, totaling 44,000 square feet, that will require soil remediation due to the existence of lead, arsenic and petroleum-based contaminants.
Because of the soil contamination, the Caldwell Tank site is now listed as a Brownfield site with the Georgia EPD. According to the EPD's website, the Brownfield program provides liability protection to prospective purchasers of contaminated properties from third party claims arising from past releases and groundwater cleanup.
In exchange for this liability protection, these purchasers must investigate and clean up soil and source material to meet state cleanup standards. This is done in an effort to rehabilitate contaminated properties to renovate them into something more usable by the public.
In February, the Newnan City Council tasked Nelson Worldwide for a master planning process that included focused group meetings as well as a community-wide survey seeking input on the redevelopment of the site.
According to city documents, the consensus from that process is that the site should be demolished and prepared for new infill development.
Since Caldwell Tanks moved operations out of the Newnan plant, the facility has sat vacant, despite multiple efforts to convert it into a usable property.
Most recently, two years ago, a developer wanted to turn the Caldwell Tanks campus into a multi-family development that in its final form, would have turned the campus into a luxury apartment complex that would have featured 340 units and an accompanying parking deck.
However, the proposal was squashed following massive pushback from the public, who balked at the site being turned into apartments.
While not being redeveloped, the property has proven to be a popular filming site for productions such as "The Walking Dead" and "The Hunger Games: Mockingjay."