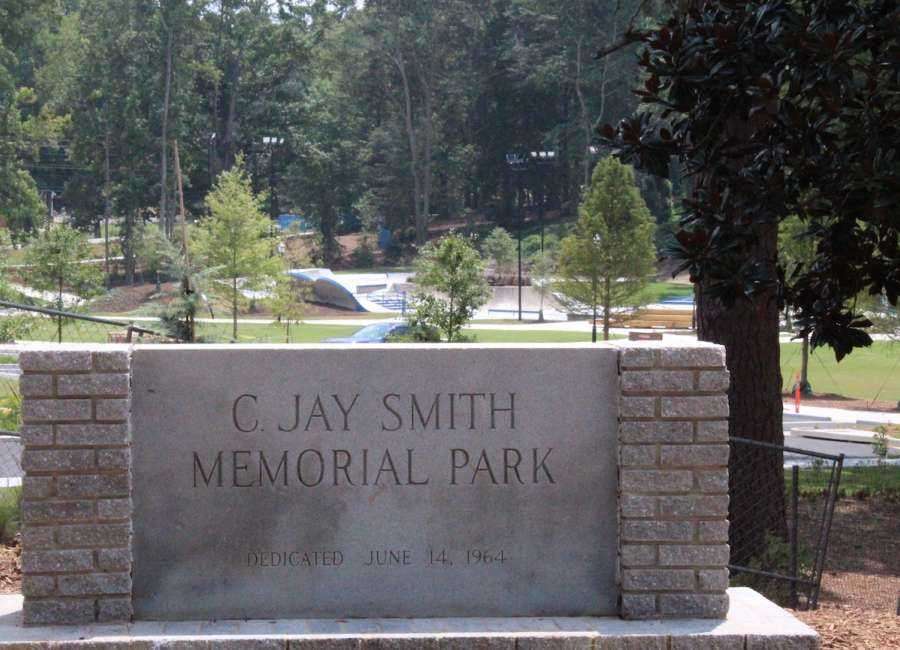 While the C. Jay Smith Park reopened to the public last week, the city of Newnan will formally open it to the public on Saturday.
The park will officially open on Saturday afternoon with an event starting at 1 p.m. at the park, located at 5 Glenn Street in Newnan.
According to a release from the city, the event will feature on-site vendors, food trucks, music and more.
The park held its formal ribbon cutting last Friday, when the park held its soft opening, an event warmly received by members of the community, including a number of skaters, bicyclists and roller skaters who took advantage of the park's new features.
A pump track is a circuit of rollers, banked turns and features designed to be ridden completely by riders "pumping" — generating momentum by up-and-down body movements, instead of pedaling or pushing.
The C. Jay Smith Park has undergone extensive renovations in the last year, with numerous additions, such as the skate park, pump track, an "active" playground, splash pad, additional parking with restroom and pavilion facilities, and access to the LINC pathway system.
The park, however, is more than just a skate park. A splash pad has been added to the north end of the park. Next to it is a new playground with a ropes course, designed such that children will not fall if they lose their grip.
In addition, there are two slides, 30 feet long and 22 feet down, that have been added to the park.
The opening of the park is several years in the making. In 2018, skaters requested a new skate park after the closure of Factory Skate Park.
In May 2019, it was reported that a skate park had been proposed for C. Jay Smith Memorial Skate Park, with Newnan City Manager Cleatus Phillips stating the city had been working with New Line Skatepark Company, which helped construct the Southbend Skatepark that opened in LaGrange that April.