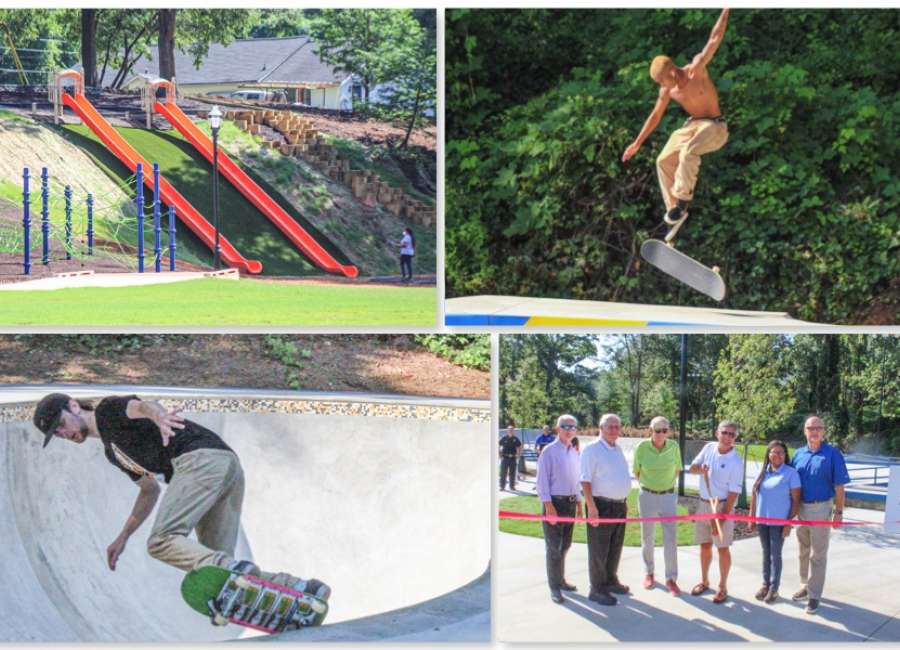 Last week, the city officially opened the revamped C. Jay Smith Park to the public.
It didn't take long for residents to begin utilizing this fantastic new facility.
A little over two years ago, the city began the process of reimagining the possibilities for the 12-acre property, which featured an old, underutilized baseball diamond and playground.
While there was nothing inherently wrong with the park, it was stuck in a period that no longer served the needs of our current residents.
A series of community meetings were held to allow residents the opportunity to visualize what kind of park would best represent their needs.
Participants shared ideas, including their desire to see a skatepark, pump track, a more modern playground and other items that included more parking, restrooms and pavilion facilities.
The city took those ideas and ran with them. A year and a half after breaking ground, these ideas are now a reality.
Not only does the revamped park feature updated amenities, it exceeds all expectations by providing new levels of entertainment and recreation previously unavailable in downtown Newnan.
The greatest indicator of a successful project is the amount of utilization it sees. If you drive down Farmer Street and glance into C. Jay Smith Park, you will inevitably find people enjoying these new amenities.
Parents and kids are already enjoying the new slides and playground equipment, while the skate park and pump track provide a much-needed attraction for all ages.
Paid for with 2019 SPLOST funds, this is the newest and largest skatepark/pump track combination in the state of Georgia.
That's saying something about the level of buy-in the city has with C. Jay Smith Park.
A good local government listens to its residents and keeps an eye on the future. In the example of C. Jay Smith Park, the city has done both with outstanding results.
In short, the city has hit a home run with this project and should be commended for their process of getting citizens input and delivering the goods to create a facility that will be used for years to come.