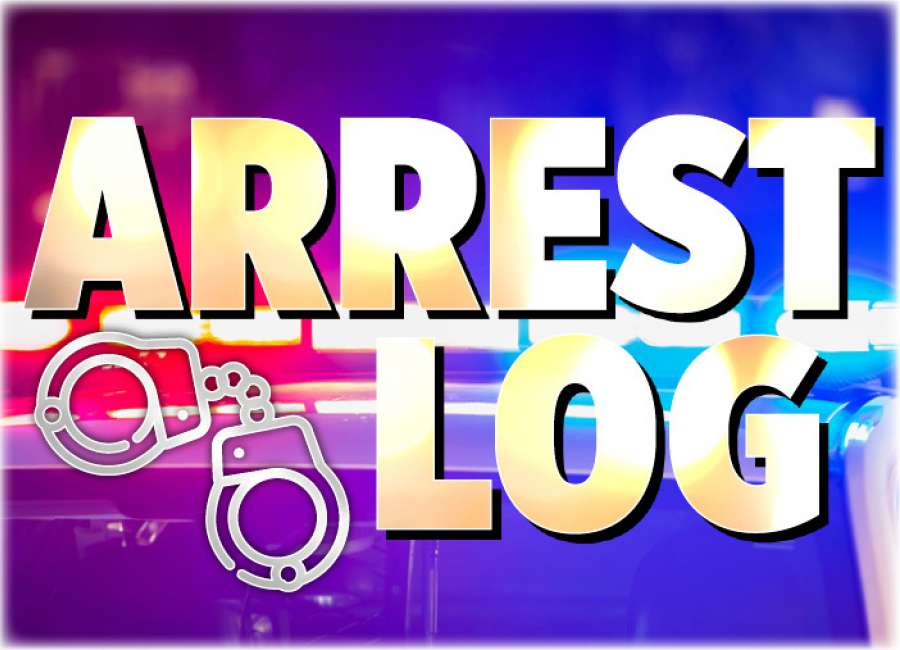 The following arrest bookings were listed in the Coweta County Jail. The arresting departments are noted: Coweta County Sheriff's Office (CCSO), Coweta Probation (CPRB), Child Support (CLDS), Crime Suppression Unit (CSU), Drug Enforcement Agency (DEA), Georgia Bureau of Investigation (GBI), Georgia Department of Corrections (GDC), Georgia Department of Natural Resources (GDNR), Georgia State Patrol (GSP), Grantville City Court (GRTV), Grantville Police Department (GPD), Newnan City Court (NWCT), Newnan Police Department (NPD), Newnan Probation (NPRB), Palmetto Police Department (PPD),Private Investigator (PRIV), Senoia City Court (SNCT), Senoia Police Department (SPD), State Probation (STPR), Superior Court (SUP), U.S. Marshals (USM), or others.
Violation of probation or parole is listed as VOP, violation of the Georgia controlled substance act is listed as VGCSA, failure to appear is noted as FTA, hold for other agency is listed as HOA, family violence act is listed as FVA, failure to maintain lane is listed as FTML and driving under the influence is abbreviated DUI.
All persons arrested, except those held by orders of the magistrate or those arrested for violation of probation, are released from custody after posting bond or paying a fine.
The following arrest bookings were listed in the Coweta County Jail. The arresting departments are noted:
July 26
Addie, Diamond Danik, 27 - probation violation, CPRB
Becerra, Jhonyel Castillo, 27 - leaving scene of accident with injury/death, CCSO
Burrow, Elijah Dejon, 30 - obstruction of officers, speeding, driving while unlicensed, CCSO
Davis, Justin Delane, 41 - aggravated stalking, NPD
Hoard, Travis Dakota, 25 - FTA
Johnson, Torres Keshun, 25 - FTA, STA
McCoy, Latisha Renee, 37 - theft by conversion, NPD
McDaniel, Matthew Fuller, 42 - DUI-less safe, FTML, too fast for conditions, open container, safety belts usage, GSP
St. Clair, Nebraska Dee, 43 - FTA, STA
Taggart, Torez Arlandus, 29 - battery, theft by taking, NPD
Thompson, Dennie Eugene, 39 - suspended license, stop sign violation, CCSO
July 27
Bailey, Jamie Lynn, 41 - narcotic possession, drug-related objects possession, CCSO
Hand, Quentin Maurice, 38 - narcotics possession, marijuana possession (misdemeanor), no tail lights, CCSO
Harmon, Patrick Deangelo Sr., 39 - FTA
Jenkins, Lorenzo Sr, 68 - suspended/revoked license, NPD
Kelley, Kamelah Leasia, 19 - marijuana possession, illegal materials/window tint, CCSO
Malagon Rendon, Oscar Ra Irving, 34 - operating vehicle without registration/valid tag, driving while unlicensed, NPD
Poole, Roderick Laurentis, 52 - marijuana possession with intent to distribute, DOPS
Priest, Jah, 48 - criminal trespass with property damage, criminal attempt to commit a felony, possession of firearm during commission of a crime, possession of firearm by convicted felon, theft by receiving stolen property, theft by bringing stolen property into another state, CCSO
Smith, Katy Lee, 27 - probation violation, CPRB
Truitt, Terrence Maurice, 42 - probation violation, STPR
July 28
Alexander, Ashley Forest, 27 - narcotic possession, NPD
Brewster, Jeremy Deangelo, 33 - obstruction of officers, drug-related objects possession, parole violation, NPD, PARL
Buice, Winston Cory, 35 - open container in passenger area of vehicle in operation, suspended/revoked license, no brake or turn signals, no proof of insurance, NWCT
Chaney, Rodriquez Arlandos, 28 - probation violation, STPR
Collins, Demos Dewayne Jr, 25 - following too closely, suspended/revoked license, CCSO
Copeland, Jamarius Vontrez, 28 - impeding flow of traffic, safety belts; required usage, cocaine trafficking, marijuana possession, fleeing/attempting to elude police officer, speeding, ctrl subs abandonment, CCSO
Dorsey, Barbara Jean, 55 - DUI, FTML, NPD
Grance, Mary Elizabeth, 31 - probation violation, STPR
Guess, Prince Phillip, 33 - probation violation, CPRB
Maynard, Reginald Leon, 29 - marijuana possession, CCSO
McDowell, Ralph Maurice Jr, 23 - no tail lights, headlights required, driving while unlicensed, obstruction of officers, drug-related objects possession, marijuana possession, NPD
West, Jeremiah Jerman, 17 - fleeing/attempting to elude police officer, firearm possession by person under 18 years of age, CCSO
July 29
Allen, Cortney Tremaine, 40 - suspended/revoked license, probation violation, CCSO, CPRB
Asevedo, Roxie Yvonne, 46 - theft by taking, CCSO
Brown, William Winston, 32 - operating vehicle without registration/valid tag, illegal materials/window tint, no brakes, suspended/revoked license, NPD
Caines, Kyle Keithroy, 27 - battery, NPD
Chirlow, Gerald Rormilis, 26 - battery, kidnapping, NPD
Hanley, John William, 48 - probation violation, CPRB
Haynes, Morgan Scott, 62 - safety belts; required usage, operating vehicle without registration/valid tag, no proof of insurance, CCSO
Head, Jeffie Len, 60 - suspended/revoked license, FTML, CCSO
Horton, Harold Lee, 33 - marijuana possession, possession of firearm/knife during commission of crime, suspended/revoked license, CCSO
Hughley, Shaquille Devontae, 27 - obstruction of officers, possession of firearm/knife during commission of crime, narcotic possession, GSP
Joyner, Shonte Chevelle, 37 - fraud using financial transaction card, STA
Kemper, Dione Phillip III, 41 - going inside guardline with weapon, liquor or drugs, marijuana possession, FTML, NPD
Kimbrough, Rodrick Jamal, 25 - suspended/revoked license, speeding, CCSO
O'Neal, James Louie, 35 - narcotic possession, firearm possession by a convicted felon, possession of firearm/knife during commission of crime, fleeing/attempting to elude police officer, marijuana possession, obstruction of officers, reckless driving, FTML, probation violation, CCSO, STPR
Rhea James, 38 - fugitive from justice, CCSO
Smith, Brittney Sherell, 33 - fleeing/attempting to elude police officer, marijuana possession, FTML, display of license plates, illegal materials/window tint, reckless driving, suspended/revoked license, speeding, CCSO
Smith, Shardarious Lushun, 28 - marijuana possession, narcotic possession, communications facilities use in drug transaction, NPD
Snyder, Chadwick Dale, 38 - probation violation, STPR
Walker, Marquise Devante, 23 - probation violation, CPRB
July 30
Alvarado, Tyler Scott, 27 - narcotics possession, marijuana possession (misdemeanor), CCSO
Bush, Elissa Marie, 39 - DUI, FTML, open container, CCSO
Dalton, Larry Scott, 42 - theft of financial transaction card, fraud, SPD
Darnell, Wyatt Christopher, 22 - marijuana possession, stop sign violation, CCSO
Davis, Malik Rashawn, 21 - theft by shoplifting, NPD
Dover, Crystala Marie, 31 - probation violation, CPRN
Gaddy, Michael Wade, 33 - probation violation, CPRB
Hayes, Charles Eric, 46 - suspended license, CCSO
Jackson, Conry Latrice, 43 - FTA, SUP
Jean, Rasheed Charlot, 20 - speeding, operating vehicle without registration/valid tag, failure to yield to emergency vehicle, reckless driving, CCSO
Jones, Ryan Ray, 23 - suspended license, CCSO
Keith, Cody Aaron, 27 - headlights required, DUI, GSP
Key, Recardo Vanchtez, 28 - going inside guardline with weapon, liquor or drugs, marijuana possession, probation violation, NPD, STPR
Landa-Medina, Jose Luis, 17 - driving while unlicensed, GSP
Matthews, Richard Alan, 19 - probation violation, CPRB
Nordman, Mary Meghan, 28 - theft by shoplifting, NPD
Phillips, Teanna Sharbreka, 19 - HOA
Shorter, Jasmine Shondrece, 22 - FTA, SUP
Tarver, Ashley Nicole, 35 - purchase/possession/manufacturing/sale of substances, narcotic possession, communications facilities use in drug transaction, CCSO
Troiola, John James, 42 - DUI, open container in passenger area of vehicle in operation, FTML, CCSO
Weathers, Onaji Quintavius, 23 - no proof of insurance, operating vehicle without registration/valid tag, NPD
Wright, Timothy Michael, 31 - theft by receiving stolen property, improper turn, terroristic threats and acts, criminal trespass with property damage, CCSO
July 31
Barnett, Gabriel Matthew, 21 - battery, false imprisonment, terroristic acts and threats, CCSO
Berry, Elke Lavance Jr., 35 - non narcotics possession, pedestrians on highways, FTA, CCSO, NWCT
Brantley, Anslie Nicole, 19 - murder, child cruelty, CCSO
Cochran, Colby Lennon, 34 - suspended license, CCSO
Costley, Michael Gwenn, 52 - narcotics possession, marijuana possession (misdemeanor), drug-related objects, suspended license, CCSO
Dortch, Jamal La'Dariurlic Nu, 27 - suspended license, CCSO
Greer, David Matthew, 43 - DUI-less safe, FTML, failure to yield, NPD
Hall, David Zachary, 49 - HOA
Hall, Jaime Lee, 30 - suspended license, aggressive driving, disorderly conduct, NPD
Harris, Cody Hance, 20 - battery, CCSO
Helms, Daniel Charles, 37 - DUI-less safe, GSP
Hynson, Chase Matthew, 28 - probation violation, STPR
Jaquess, Jessica Scogin, 45 - narcotics possession with intent to distribute, CCSO
Jimene-Martinez, Jesus, 38 - driving while unlicensed, NPD
Johnson, Mario Eldoreco, 37 - speeding, suspended license, GSP
Kozusnik, Stephanie Brook, 37 - narcotics possession, drug-related objects, CCSO
Mitchell, Kenny Ray, 44 - narcotics possession, no head lights, suspended license, CCSO
Rohman, Shawn Eric, 32 - DUI, FTML, CCSO
Sellars, Andre Garrick, 58 - theft by taking, drug-related objects, going inside guard line with weapon/liquor/drugs, NPD
Spear, Kareem Akeem, 36 - speeding, DUI-less safe, PPD
Ward, Raymond Camp Jr., 33 - obstruction of officers, license display on demand of law enforcement, CCSO
Williams, Ricky Marshawn, 40 - narcotics possession, drug-related objects, no proof of insurance, SPD
Worley, Joshua Wayne, 39 - no proof of insurance, suspended license, CCSO
Aug. 1
Barrison, Sally Francis, 58 - disorderly conduct, drug-related objects, NPD
Butts, Bryan Keith, 33 - DUI, FTML, CCSO
Davis, Jalen Jarrell, 19 - narcotics possession, possession of firearm during commission of a crime, alcohol possession under 21, drug-related objects, dangerous drugs to be kept in original container, NPD
Dixon, Melina Shantresa, 48 - giving false name to officers, exploitation of elderly, probation violation, FTA, CCSO, NPD, STPR
Gentry, Brian Eugene, 42 - theft by shoplifting, NPD
King, Anthony Lee Jr., 19 - stopping/standing prohibited in specified places, DUI, drug-related objects, NPD
Lewis, Kenneth Kenatvian, 29 - narcotics possession, illegal tint, CCSO
Peters, Frankie Joseph IV, 27 - DUI-less safe, FTML, NPD
Shabazz, Haneef Edward, 37 - HOA, NPD
Weaver, Anthony Lee, 32 - battery, assault, CCSO