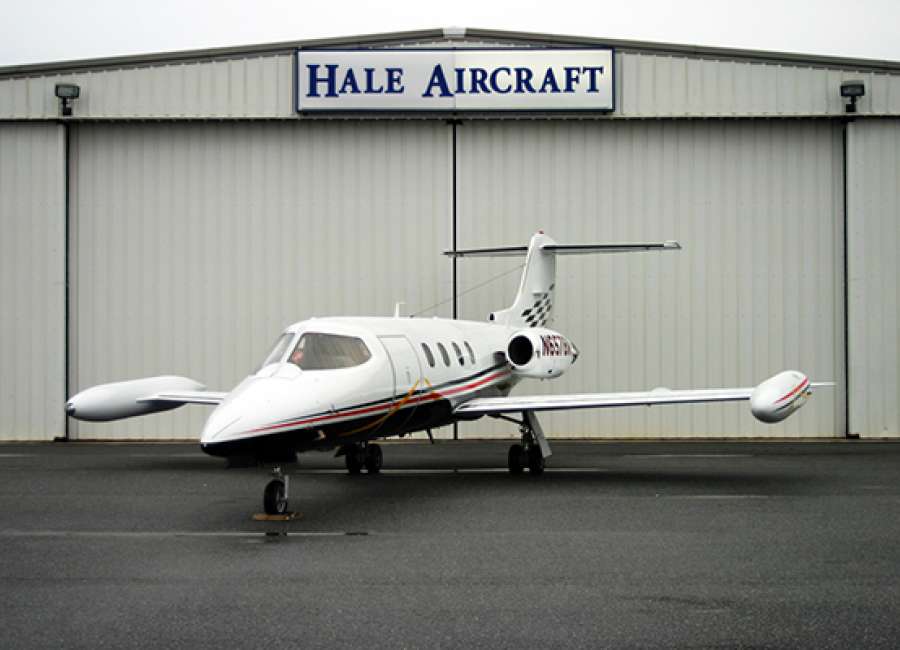 Hale Aircraft, Inc. has announced plans to move its operations to Coweta County, committing to a $5 million investment and the creation of 25 jobs.

Hale is an aircraft maintenance company that provides engine testing, engine overhaul and repair, and engine leasing among other specialized services in the business jets segment. Hale will be locating its 34,400 square-foot-facility – expected to open later this year – across several hangars at the Newnan-Coweta County Airport.
"We are excited to have Hale Aircraft, Inc. join the growing list of businesses who call Coweta County home," Coweta County Board of Commissioners Chairman Bob Blackburn said. "As a general aviation airport, the Newnan-Coweta County Airport is a valuable asset in supporting
industries throughout our community. Hale's relocation will add new jobs and enhance aircraft maintenance services at the airport."
Since 1988, Hale has provided an economical alternative for JT15D, CJ610 and CF700 maintenance. With a capabilities list including maintenance and airframe ratings, Hale Aircraft, Inc. offers a multitude of services to the business aviation segment such a: Beechjet, Cessna, Lear and Falcon aircraft.
As all needs are addressed at one location, the buildings in the Newnan-Coweta County Airport
offered the opportunity to expand operations and overall reach.
"The Newnan-Coweta County Airport Authority is happy to welcome our newest tenant, Hale Aircraft, Inc.," said Calvin Walker, manager of the Newnan-Coweta County Airport. "The addition of Hale Aircraft to our community will bring more highly skilled jobs to our facility and attract additional corporate clients to our already thriving airport. Hale Aircraft's investment in both the airport and Coweta County will ensure our place in the aviation industry across the region."
Coweta County Development Authority Chairman Ronnie Clotfelter agreed.
"Newnan-Coweta County Airport is a great asset to our community and the introduction of Hale Aircraft solidifies it as one of the region's best," he said. "The Coweta County Development Authority welcomes Hale Aircraft, the jobs, and the service it will provide to our community."
Hale is looking to fill positions for A&P mechanics, QA inspectors and logistic specialists, along with other job openings. Information on available positions and the application process is available on the Hale Aircraft Facebook page.
"We view the Newnan-Coweta County Airport as one of the region's greatest assets. Our mission is to preserve and build upon the outstanding record of safety, customer service and community support," said Joseph Miller, President & CEO of Hale Aircraft, Inc. "We will accomplish our mission by combining the very best of what the Newnan-Coweta County Airport currently offers with renewed vision, greater investment, and true collaboration with Coweta County and the State of Georgia.
'We have the business plan, financial strength, employees, assets, motivation, and passion necessary to accomplish our mission," Miller added. "We will ensure that our community is served and represented by the finest in aviation services."