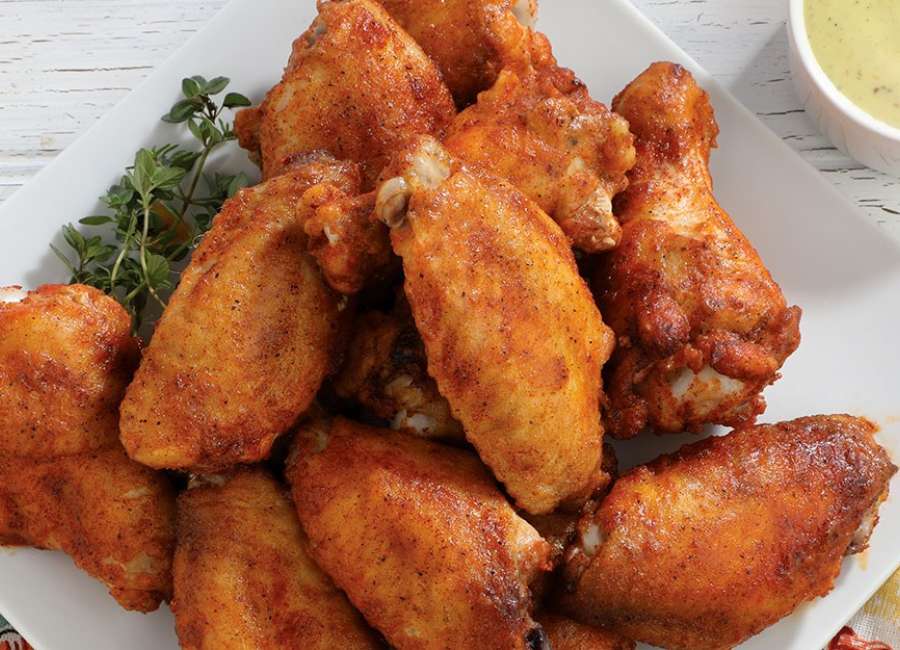 One of the casualties of the recent supply chain issues facing American industries is chicken wings.
In restaurants across the country and across Newnan, the bulk price of chicken wings has sent the cost of an order of chicken wings through the roof, and in some instances, restaurants have stopped selling them for the time being.
Meat 'N Greet in Newnan is one of those restaurants. A note on a front window reports that chicken wing sales at the Jefferson Street restaurant have been suspended due to the shortage.
However, the restaurant's kitchen manager reports it hasn't impacted their business as much as it has others, due to its "flexible customers."
"It's not viable to turn a profit on the markup of chicken," said Evander Johnson, Meat 'N Greet's kitchen manager. "So rather than raise the price on our customers, we'll wait the period out."
Johnson estimated that the pricing and the quality of the chicken should return to a standard that would allow them to sell wings again.
That price markup, Johnson said, has sent the price of bulk chickens up by almost 300 percent, and sent the quality of chickens downhill as suppliers have tried to keep up with demand.
"In an effort to catch up with the backlog, some chickens are being processed too soon," he said. "The chickens haven't had time to fully grow their wings."
According to FOX Business back in May, Sanderson Farms, the nation's third-largest poultry producer, said they did not have enough supply to meet the demand. The article laid the blame on skyrocketing demand due to the reopening economy and "a number of fast food chains having recently introduced chicken sandwiches."
Back in February, Restaurant Business Online, a site that reports on the restaurant industry, reported that the "current cold storage stock of chicken wings" was the lowest it had been in a decade.
The article from Restaurant Business Online reported that the average price for a pound of chicken wings was $2.65 around that period of time, up from $2.27 at the start of the calendar year and up from $1.81 at that point one year before.