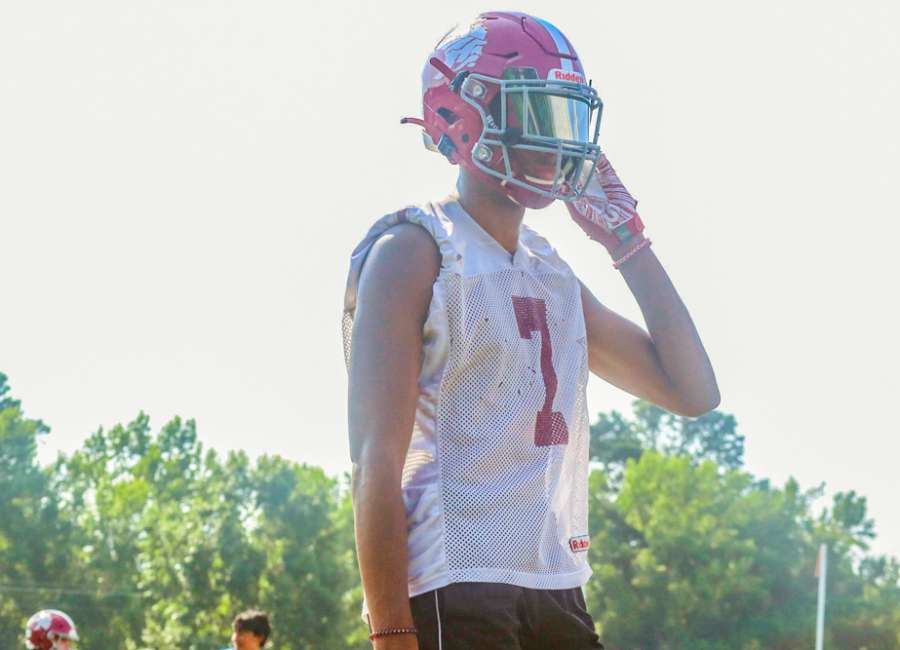 BY ARVON BACON
Just three weeks away from playing the Sandy Creek Patriots in the Coweta-Fayette County Football Classic, the Northgate Vikings look to return the favor this year after a narrow four-point loss in the inaugural classic.

Despite the Vikings' youth on offense, they are not short-handed on talent.
Wide receiver combo Landon Usher and Tyon Williams are two players that will carry the load at the receiver position. Keep an ear out for their names to be amplified over the PA system throughout the season.
Junior running back Luke Latham was also a player who turned heads at practice Wednesday morning, displaying dazzling footwork and exceptional vision for finding the run lanes.
Northgate retained a majority of last year's starting defensive unit. The Vikings will lean on its defense much like it did last year when they only allowed 23.53 points per outing last season.
A win in week one for the Vikings against Sandy Creek Patriots could pay dividends for Northgate the stretch. They only missed the playoffs last season by one game.
A key going into the game will be the Vikings' ability to capitalize on turnovers. That was a challenge last year, but they focused on this during the offseason with the players a year older and more experienced.
It will also be different for both Northgate and Sandy Creek as they have both had an entire offseason to prepare for the upcoming year.
The Vikings open their season on Saturday, Aug. 21, in the Coweta-Fayette Classic at Starr's Mill High School. The classic is a triple-header with East Coweta playing Whitewater at 2 p.m., followed by the Northgate/Sandy Creek game at 5 p.m. Newnan plays Starr's Mill in the 8 p.m. nightcap.