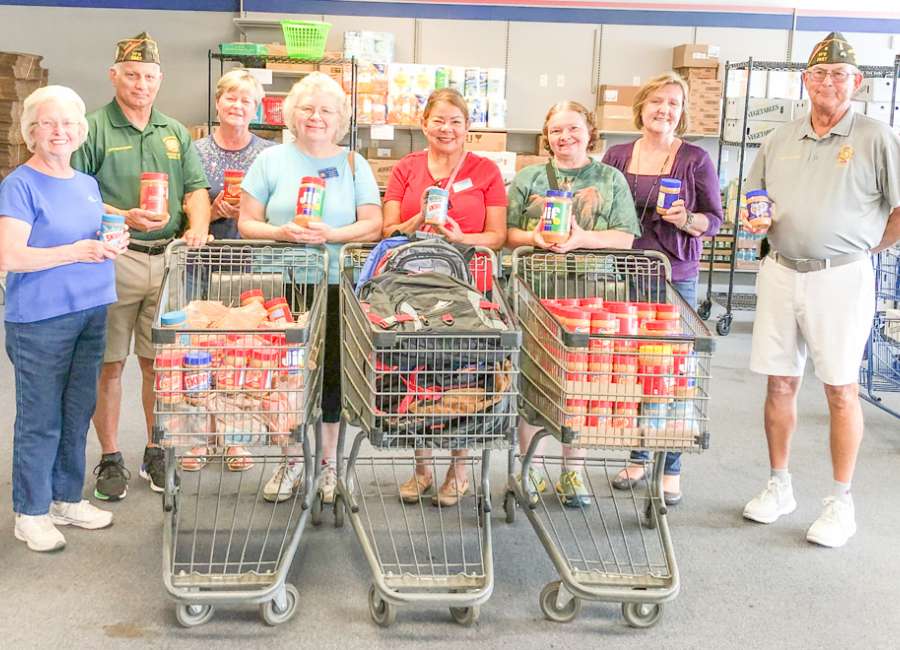 The VFW Post 2667 and Auxiliary donated the peanut butter collected at their meetings this month to One Roof.
This project started in March of 2019. Since that time over 1,600 jars of peanut butter have been donated and rotated between One Roof, Bridging the Gap, Salvation Army and The I-58 Mission.
This month's donation of 211 jars was their largest donation yet.
From left are Janet Alford, Commander Jeff Bouchard, Debbie Bouchard, Sharon Harkins, Mayra Richardson, Theresa River and One Roof Director Ann Kerlin.