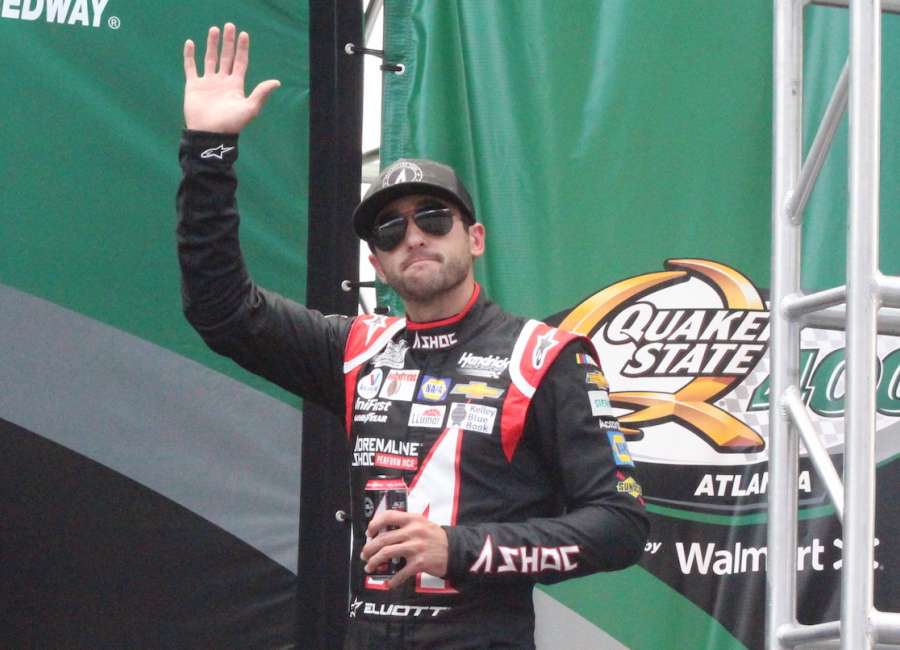 For at least a couple of drivers on the NASCAR circuit, the Atlanta Motor Speedway means a bit more to them than other tracks.

Joey Logano and Chase Elliott, two of NASCAR's most recent champions, competed in Legends cars in Hampton at the start of their career.
Since then, the two have moved on to bigger and better things, with Logano winning the NASCAR Cup Championship in 2018 and Elliott winning it in 2020.
When asked about his experience running at Atlanta as a kid, Logano's eyes lit up as he thought back to the start of his career.
"I have more memories at this race track than any other race track I go to." Logano said. "I spent more time here. I lived here in turn four for two years. There's so many Legends cars and stories that come to mind. I wrecked my quad out in a field and broke my arm one time."
Logano said every time he comes to Atlanta, his childhood memories come back to him.
"Racing with David (Ragan) and Reed (Sorenson), the stories that come out of running Thursday Night Thunder, there's so many fun, goofy things that we did that run back to you as soon as you walk back into the media center or drive under the tunnel," Logano said. "All those things come rushing back."
In his time competing on Thursday nights at the Atlanta Motor Speedway, Logano scored 20 wins between 1999 and 2003, including 14 wins in a row between 2000 and 2001.
In that period of time, Logano scored the Bandits championship at Atlanta and at Charlotte Motor Speedway's Tuesday night series in 2001, and the Semi-Pro championship in 2002.
In any of NASCAR's national series, though, Logano has yet to win at Atlanta, and on Sunday, he finished 19th, one lap behind race winner Kurt Busch.
These days, Chase Elliott is the defending NASCAR Cup Series champion and the series' most popular driver, having won that award the last three years running. Not long ago, though, he was competing on Thursday nights at the Atlanta Motor Speedway.
"This is a place I spent a lot of time at, and a lot of time driving back and forth from here back to north Georgia," Elliott said. "I'd love to have a good run here. Unfortunately, there haven't been a lot of special NASCAR memories thus far. Every time I remember coming here with Dad, I feel like he had something go wrong or they weren't very good, and I feel like it's been the same, I feel like, for me. We've had a couple of good runs and been solid at times, but never been hitting it out of the park or been good at the end of the race."
Elliott competed at the track from 2007 to 2009, winning twice in the Bandits division at the track. His father, 1988 Winston Cup Champion Bill Elliott, won five times at the Atlanta Motor Speedway, and clinched his lone NASCAR championship at the track.
Race day for Chase did not go so well, falling back through the field after running up front in the first stage. Chase led the first 13 laps, but battled back to finish seventh.