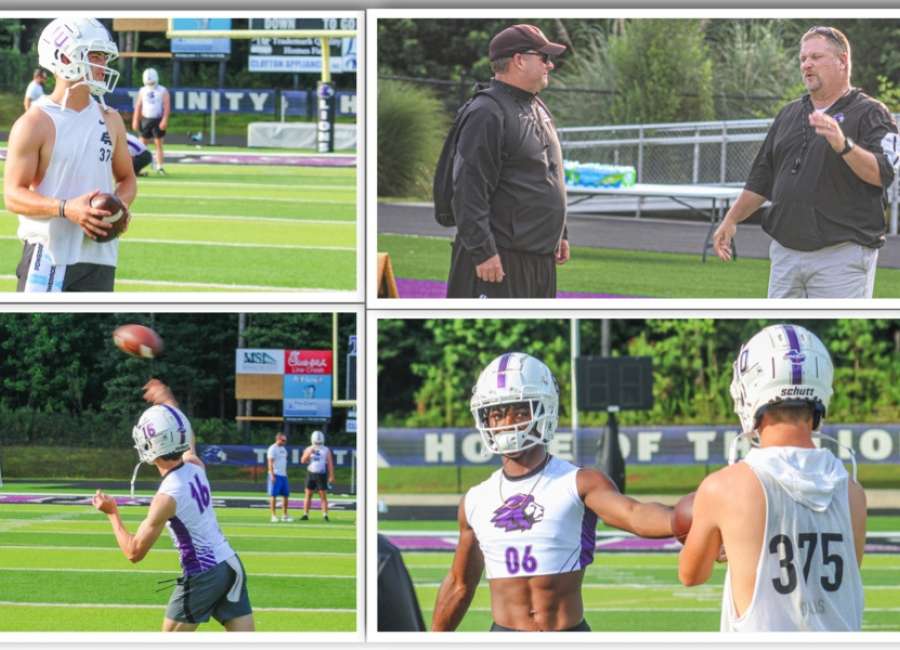 With 7:48 remaining in the Single-A Private state championship game last year, the Trinity Christian Lions were only down six points to the highly favored Prince Avenue Wolverines.

Although the Wolverines pulled away at the end, it was a valiant effort by the injury-depleted Lions roster.
All of that plays into the theme for the Lions' upcoming season, the #748 climb.
Head Coach Kenny Dallas, who often says, "Champions are built when no one is looking," has used this offseason to continue the climb.
This summer, his team has competed against some of the best the big schools have to offer; programs like North Cobb, Westlake, and Cedar Grove. They worked out and scrimmaged those teams at FCA Camp last week in Carrollton and went toe-to-toe.
On Thursday, the Lions welcomed the Class 2-A State Champion Callaway Cavaliers to the Trinity football field for another round of high-level competition. And once again, the Lions excelled against a tough, proven opponent.
There is an upcoming scrimmage for the Lions on August 13 against Mundy's Mill, and then the season packed with promise kicks off on August 20 against Athens Academy. It will be an opportunity for some revenge for the Lions as they lost last year 17-10.
The Lions are ranked either first or second in many of the Class-A Private preseason polls. There are a lot of expectations and pressure to make it back to the state championship. But for Coach Dallas and his Lions, they will just keep focused on the climb.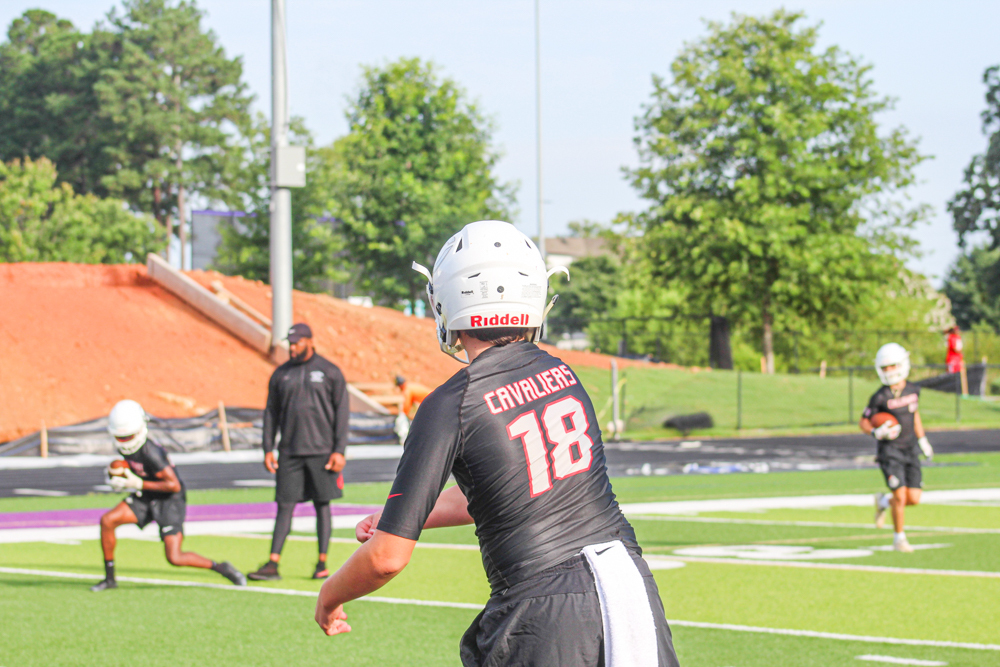 Callaway Cavalier quarterback Hunt McAteer leads his team through warmups.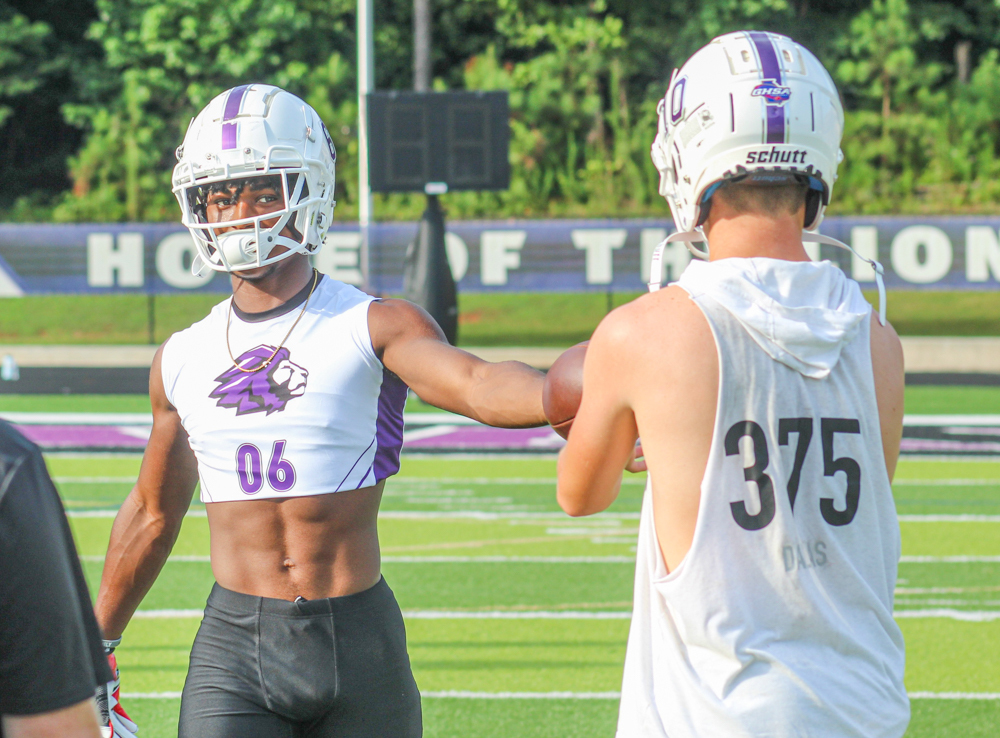 Aaron Gates (#6) is an explosive playmaker and will contribute big plays this season.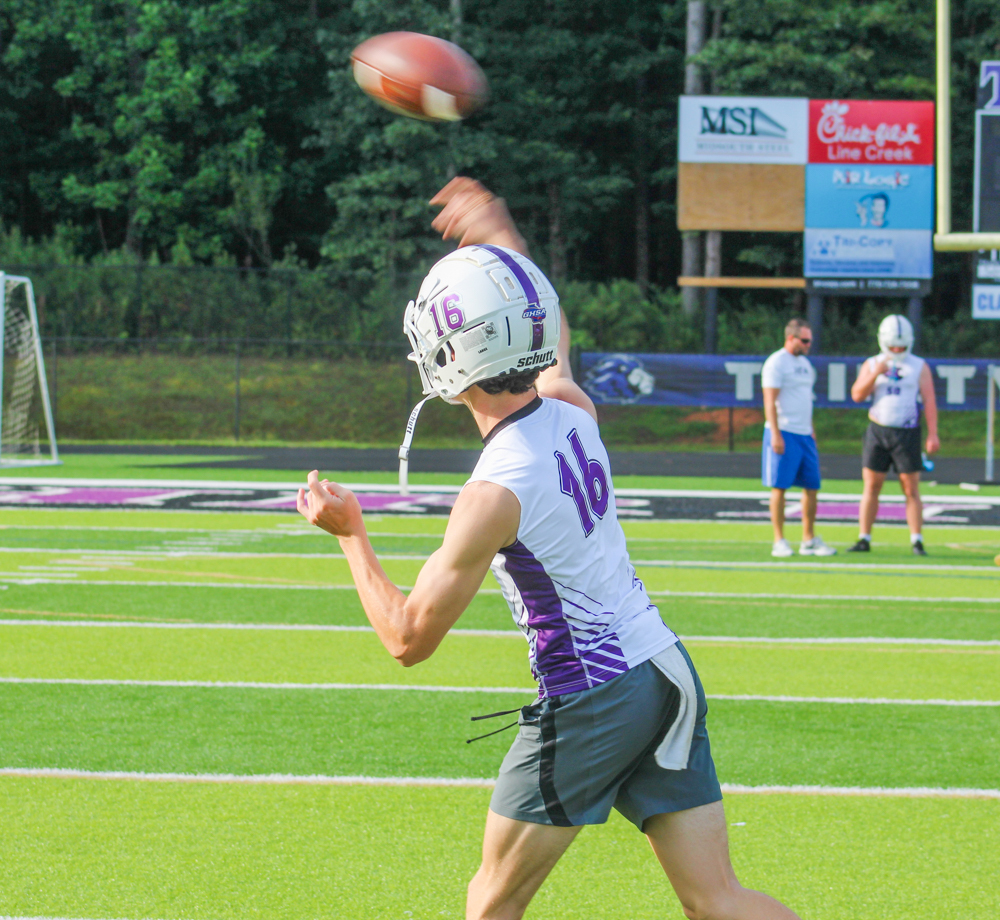 Backup quarterback Henry Brodnax played big last season when he was called up.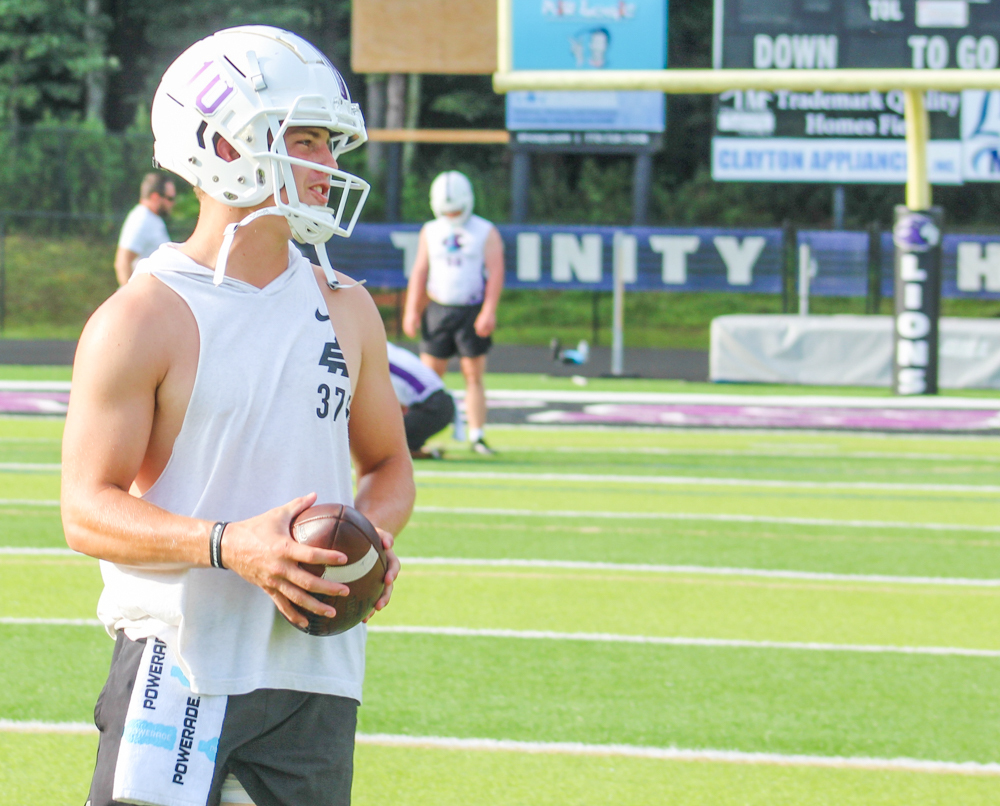 Lion starting quarterback David Dallas gets some warm up tosses in.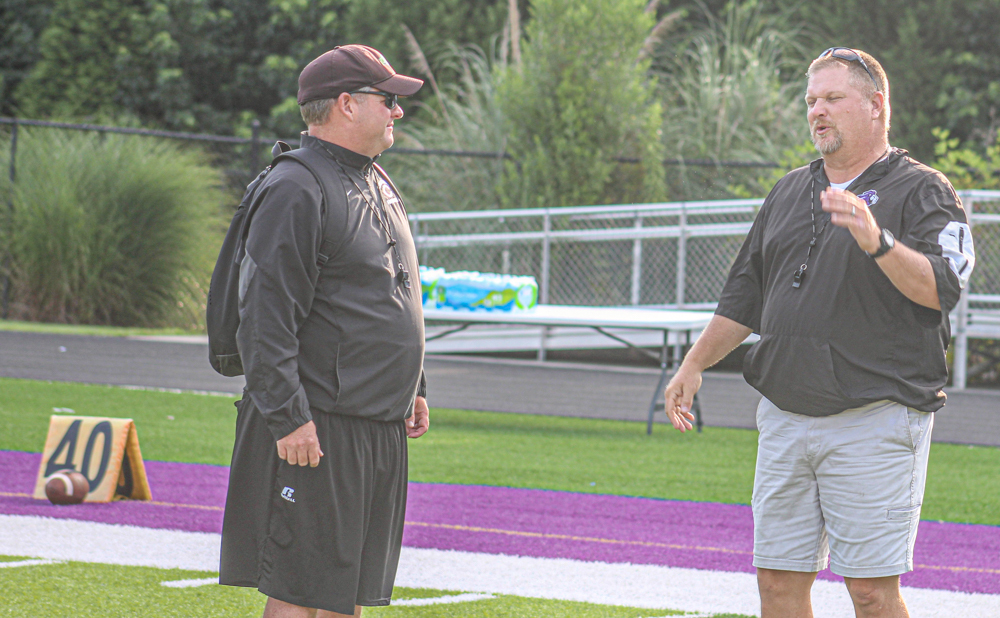 Callaway Head Football Coach Pete Wiggins and Trinity Christian Head Coach Kenny Dallas chat Thursday morning before a combined preseason workout.