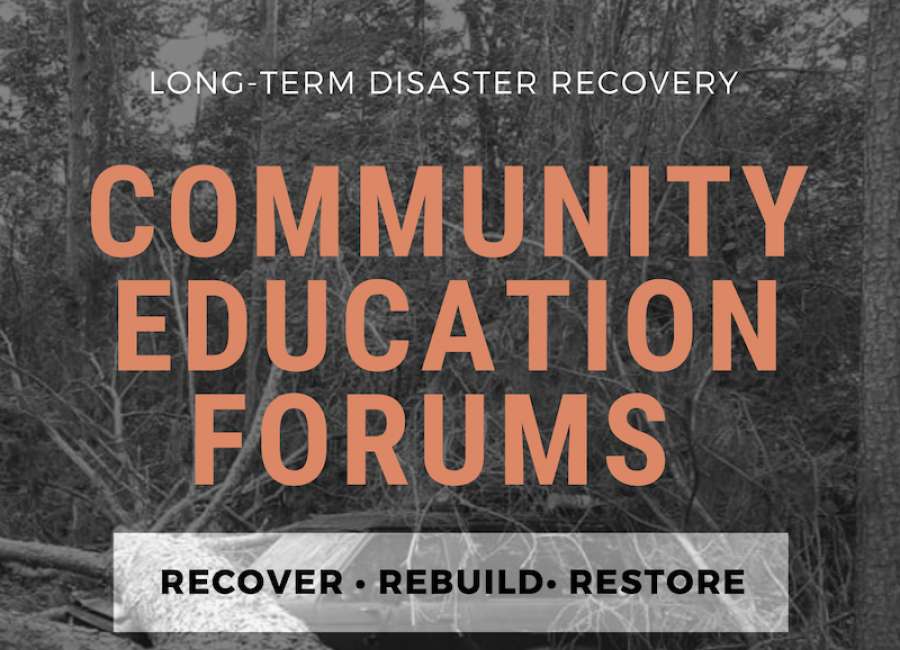 A series of community education forums to help those navigating the aftermath of the March 26 tornado will launch this Thursday.
The Coweta Community Foundation is spearheading the series of forums, which will be held at the Central Educational Center, 160 Martin Luther King Drive, Newnan.
The events begin at 5:30 p.m., and the first half hour is a chance for people to sign up for case management or volunteer opportunities, speak to a case manager and submit questions they'd like to have answered. Case management will be available at each forum.
The first forum will focus on debris removal and cleanup. Even if you don't necessarily have debris removal needs, attending the first forum is still encouraged, according to Community Foundation Executive Director Kristin Webb.
The forums will also be streamed live on the Coweta Community Foundation Facebook page.
The next forum, on July 28, will focus on the process of signing up for assistance and where disaster relief funds are going.
The Aug. 12 forum will focus on insurance, with insurance experts and attorneys talking about the process. Aug. 19's forum will be on home repair, building codes and avoiding scams, with local building officials and a representative from the Georgia Home Builders Association.
Loan opportunities from the Small Business Administration will be the focus of a forum on Aug. 26.
The final forum, on Sept. 2, will be on "next steps and moving forward."
Webb said that one of the biggest things the foundation and the local nonprofits have noticed, and have heard from people, is that people aren't sure where exactly to get help or information and don't really know how to go through the process.
"There are a lot of different things being said online," she said.
So the groups, as well as Coweta County and the city of Newnan, decided to put together the forums.
At the first forum, there will be presentations from the county and city, a tree service expert and RiverLife, which is helping organize ongoing cleanup efforts.
The tree service expert will talk about what to expect if you hire a tree removal company, the process and how to make sure you're not getting scammed, Webb said. Melanie Reeves from RiverLife will talk about how to sign up for help with cleanup.
The July 28 meeting will cover the process for assistance and the timeline. There will be information about how tornado relief funding is allocated in the community and how people can receive financial relief as well as supplies and labor, Webb said.