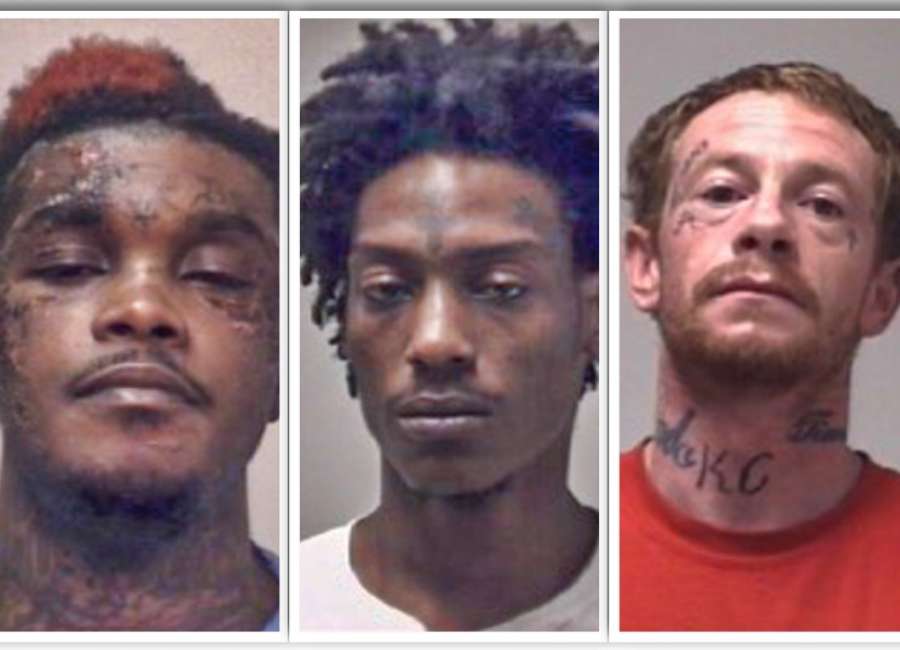 An escape from the Coweta County Jail was over before it even began.

The incident occurred Thursday night when a flooding incident took place in one of the jail pods, according to Col. James Yarbrough with the Coweta County Sheriff's Office.
During the incident, inmates in the affected pod were relocated to the jail's church visitation room. At one point, the three men slipped out of the room and into the primary hallway of the jail.
Detention officers spotted the three men and immediately took them into custody. Investigators believe one of the three suspects were responsible for the flooding in the jail pod.
Lacario Deonta Smith, 29, Antonio Detavious Florence, 24, and Timothy Scott Johns, 31, are charged with felony escape.

Antonio Florence's original charges include fleeing from police, aggravated assault with a firearm and possession of a weapon by a convicted felon after his arrest in early July 2021.

Lacario Deonta Smith is the suspect in a fatal 2019 shooting that occurred at a birthday party in Senoia.

Timothy Scott Johns was originally charged with battery, aggravated assault and child cruelty charges from an incident in May 2020.