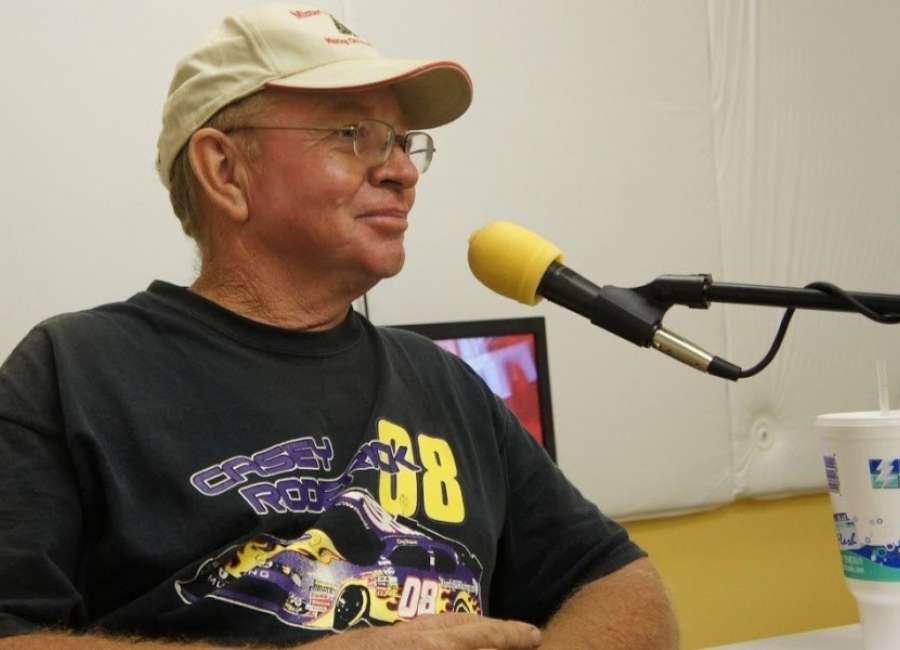 Racing history always has had a special appeal for me. At my age, I actually watched many of the races that my younger friends consider ancient history.

Luckily for all of us, races back in the day usually were well documented by local newspapers, and many of those old stories can be found in scrapbooks kept by fans, racers and their families.
With the lack of regular newspaper coverage today, and most photography shifting from old-fashioned cameras and prints to digital images taken on smartphones, I worry that down the road somewhere those pictures, often unlabeled, will be lost and along with them the documentation of the races where they were taken.
That thought occurred to me last Saturday night at Senoia Raceway. While the preliminary events were running, Rhonda Spencer, who works in the ticket booth at the pit gate, was showing me a scrapbook compiled years ago by her husband Eric Spencer's mother, the late Cathy Spencer.
Eric is the flagman at Senoia and the grandson of Carlton "Fats" Kee, one of the early car owners at Senoia.
In that scrapbook are images and stories from the track's earliest years, along with others from Coweta Raceway and Chattahoochee Speedway near Whitesburg.
The scrapbook focuses on the drivers of Mr. Kee's car, which carried the number "26 Jr."
Among those who wheeled that car were Eric's uncle, Jimmy Kee, who attends Senoia regularly, Macky Lambert and Fletcher Cavender.
Charlie Mincey appears often in the pages of the scrapbook. That's not surprising. He won nine of the first 10 Late Model races at Senoia in 1969, beginning his streak after Leon Sells won the opener. Also making the headlines on a regular basis were Bob Morris, Leon Archer and Curley Allison.
Morris' son Glenn, who races today in the Limited Late Model division and for years only missed one race and that was when he had a heart attack, ironically got his name in the newspaper – and the scrapbook – for not being at the track when his dad won.
Eric Spencer, at age 46, isn't old enough to have witnessed those earliest days of racing at Senoia. But from the time he was just a toddler, his grandfather took him to the races.
But the cars his grandfather loved weren't what caught Eric's attention. He was focused on the flagstand, watching every move made by flagman Mayes Massey Jr. When Eric and his grandfather headed to the pits after the final checkered flag, Massey, who went on to promote races at Senoia, often would give Eric the goggles he wore that night.
Fast forward about 40 years, and now it's Eric in the same flagstand once occupied by Mayes Massey.
One would never guess from seeing him waving double checkered flags over the feature winners that he's in his rookie season in the flagstand. (He did flag some go-kart races last year.)
Spencer, who has worked on race cars for most of his life, said flagging races at Senoia is a childhood dream come true.
"I'm having the time of my life," he said.
I hope someone is keeping a scrapbook for him.
Rick Minter is a second-generation writer who has been writing about racing for more than 40 years.