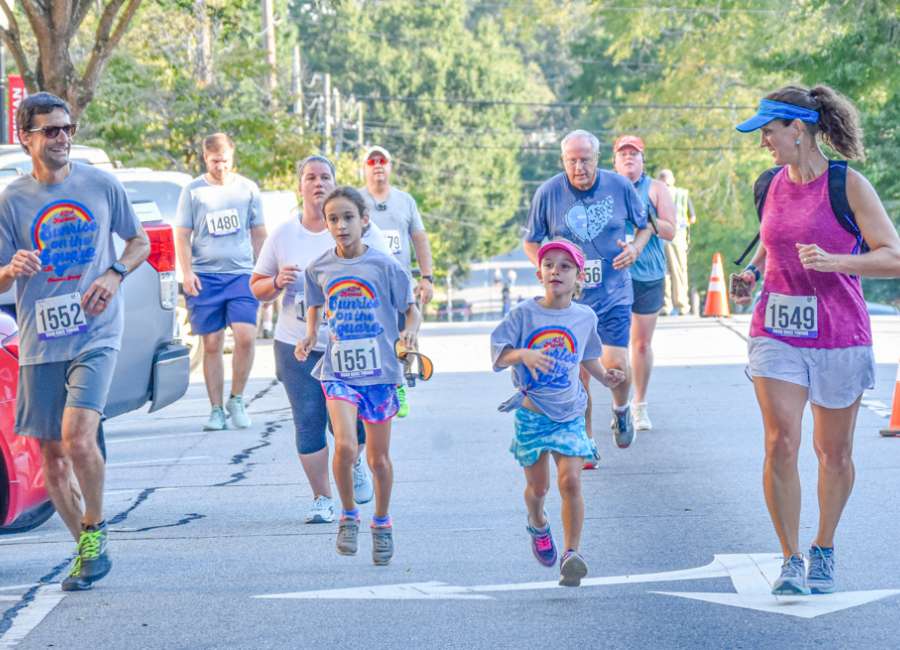 The annual Sunrise on the Square Road Race returns Saturday September 4 at 8 a.m.
The Sunrise on the Square Labor Day Road Race is a local favorite, and has been held annually in Downtown Newnan on the Saturday before Labor Day for over 40 years.

The race begins in Downtown Newnan and spans through "The City of Homes," where runners will catch a glimpse of our beautiful, historic in-town neighborhoods and commercial district.
The race features a 5k USATF certified course (chipped timing), where runners will enjoy the diversity of terrain, including: long flat stretches, downhill, and uphill sections. The Sunrise on the Square Labor Day Road race welcomes both runners and walkers of all skill levels.
This event is hosted by Main Street Newnan, in partnership to benefit Newnan-Coweta Boys & Girls Club. The Newnan-Coweta Boys & Girls Club works with hundreds of kids and teens to help them reach their full potential.
The club provides an environment where all youth feel safe and secure to dream, discover, and develop. Programs focus on helping succeed in school, live healthy, and become leaders. The annual presenting sponsors of the Sunrise on the Square Road Race are Mike Fitzpatrick Ford and Josey, Young & Brady Realty.
"The Board of Directors of the Newnan/Coweta Board of Directors is excited to partner with Main Street Newnan in welcoming competitive and casual runners alike to downtown Newnan for this annual tradition," said Hasco Craver, Boys & Girls Club board chairperson. "The City of Newnan has been a steady supporter of the 200+ youth served each day in our Clubs. We have enjoyed the community's support for over 15 years and we look forward to demonstrating our appreciation as we provide volunteer assistance to the race organizers,"
Runners are encouraged to register prior to August 13, which is the end date for early registration. Runners who register after this date are not guaranteed a race tee shirt. Runners may pick up their race day packets in advance on Thursday, September 2 and Friday, September, 3 at Dragonfly Running Co. in Downtown Newnan from 2 p.m. to 6 p.m. Runners may also pick up their race day packets before the event begins on Saturday, September, 4.
Free parking is available along downtown streets, and in the City of Newnan's public parking lots, located at: 13 Lagrange St., 25 Lagrange St., 22 Spring St., 6 First Ave., 50 E. Broad St., 65 E. Broad St., 41 E. Washington St., and 22 E. Broad St..