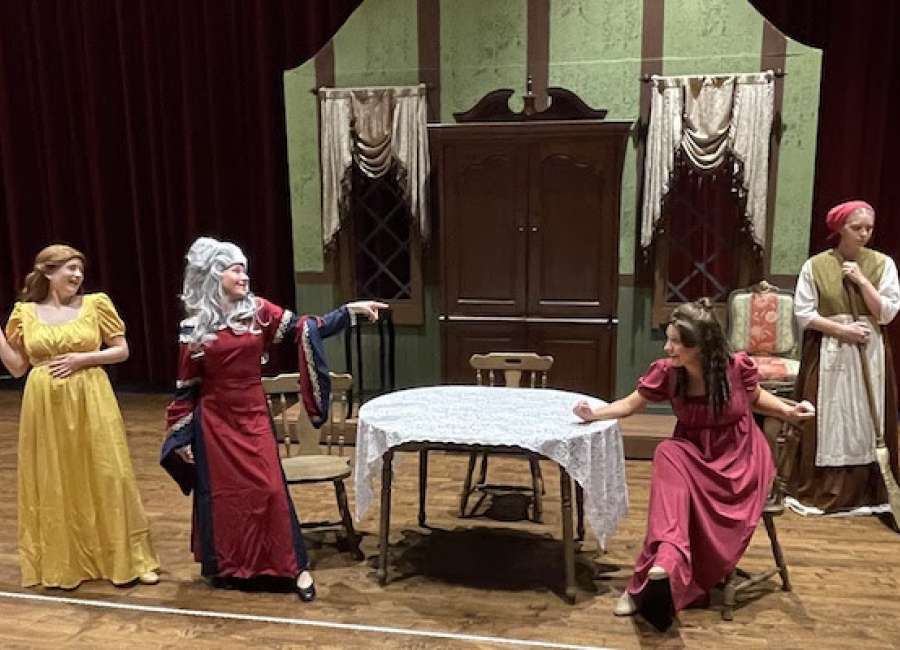 Hear ye! Hear ye! Rodgers and Hammerstein's classic musical "Cinderella" is coming to The Nixon Centre for Performing and Visual Arts.

Performances by the Superintendent's Theatre Arts Resource program, a collaboration of high school theatre students from around Coweta County, will run through Sunday.
Shows will be Friday, July 30 at 7 p.m.; Saturday, July 31 at 7 p.m. and Sunday, Aug. 1 at 2 p.m.
After canceling last year's production because of COVID-19 restrictions, the STAR program is back and stronger than ever. With the support of the Patrons of the Centre, participants have devoted their summer and talents to creating live theatre once again.
The tale of Cinderella has been retold countless times throughout the years. This version is Rodgers and Hammerstein's "Cinderella" that was originally written for TV audiences and starred the incomparable Julie Andrews in 1957. It also served as a star vehicle for Brandy in 1997.
This reimagined version was created for Broadway in 2013 with an updated script by playwright Douglas Carter Beane, but it still features the timeless and hummable music Rodgers and Hammerstein wrote so many years ago.
Audiences will still recognize many of Cinderella's classic characters such as the Prince, the Fairy Godmother, Cinderella's stepmother and stepsisters and of course Cinderella herself. However, in this retelling, Cinderella is in control of her own destiny.
After the rousing success of past STAR shows like The Wizard of Oz (2019), Mary Poppins (2018) and Hairspray (2017), "Cinderella" is not to be missed.
All tickets are $15 and are available at www.TheNixonCentre.net or by calling 770-254-2787.