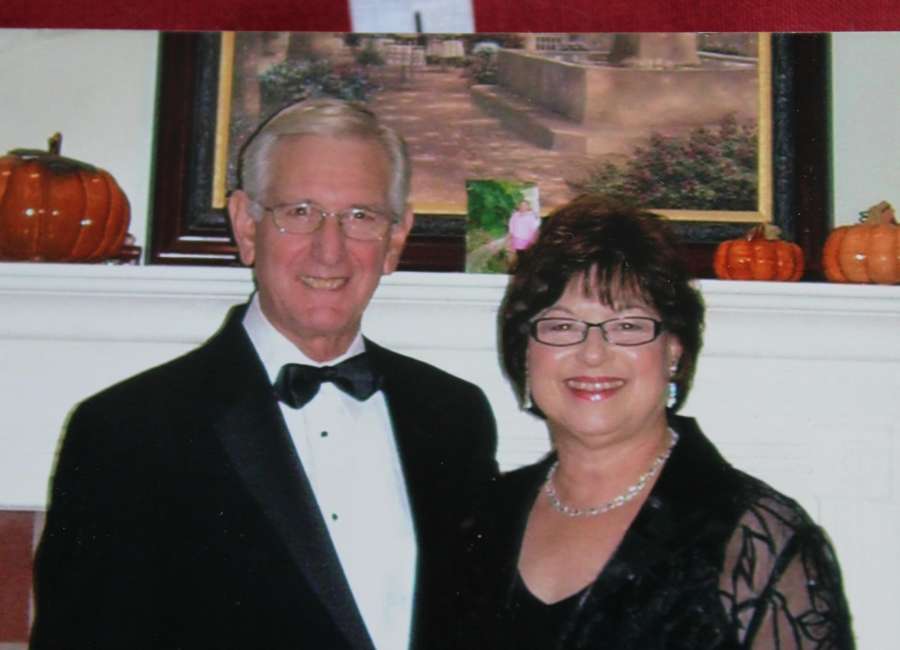 On March 22, 2020, Bill Ercolini was the first Coweta resident to die of COVID-19 at Piedmont Newnan Hospital.
Once he was admitted to the hospital, his wife, Paula Ercolini, was unable to see or speak to her husband again.
For those who are vaccine hesitant, Ercolini encouraged them to think about the consequences of a COVID-19 infection and how it will affect them and their family financially and emotionally.
"If you lose somebody, you have to recalibrate your life," she said.
For Ercolini and her sister, Ellen Lucy, pandemics seem to run in the family. They said their grandfather died during the 1918 Spanish flu pandemic.
His loss left an impact on their mother for the entirety of her life, Ercolini said.
"My mother never got over losing her father," she said as she pointed to a chair. "He got sick on Christmas Day in that rocking chair over there. The impact on my mother's family was irreparable. It was talked about for the rest of her life."
Ercolini also expressed concern on the unknowns of how COVID-19 virus will affect children.
"It will make a difference in your life. Are you prepared for it?" Ercolini said. "You can't prevent (infection) unless you get vaccinated and wear a mask."
"I have returned to wearing a mask because my 10 grandchildren, except for one, have said 'Nana please don't die. Please take care of yourself,'" she added. "And the 12-year-old grandchild is still in therapy. He's not getting over the loss of his grandfather."
Lucy said she thinks "there'd be a lot more dead people," if not for the vaccines.
"The fact that we have the availability of the vaccine has amazed me that we resist it," Lucy said. "We grew up and saw them eradicate polio and smallpox."
Ercolini said she believes those who are vaccine hesitant are falling prey to misinformation or don't have access to the correct information regarding COVID-19 vaccines.
"I'm concerned because I like for people to know the facts, and I'm concerned that maybe they don't have access to the facts," she said.
Lucy said she had some stronger feelings on the issue than her sister.
"I think people are not using their God-given intelligence when they are talking about this illness and vaccine," Lucy said. "Americans have gotten so used to the, 'Oh here's the flu shot, and it's just going to go away.' Well this is one of those things you can't necessarily fight off."
"So many people have had this vaccine and absolutely nothing has happened to them because of it. They had no reactions whatsoever, other than not feeling well after taking it," Lucy added. Vaccine appointments can be made through the Georgia Department of Public Health at https://www.district4health.org/ .