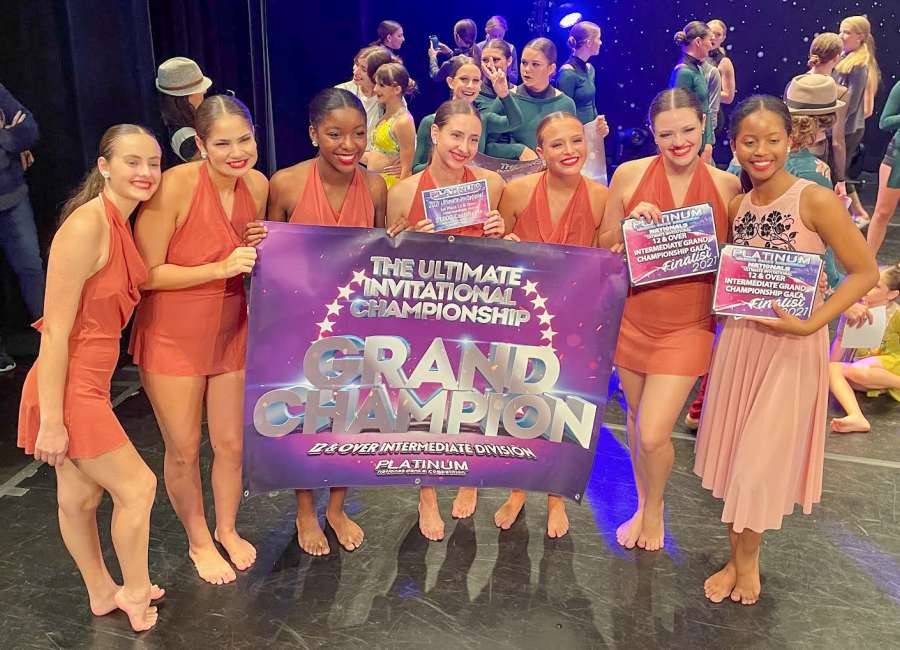 The Sharpsburg Dance Academy's competition team recently took home top honors at the Ultimate Invitationals in New Orleans.

The academy's Elite Team Small Group dance "Relentless" won Grand Champion of all the intermediate dances and a judges technique award.
The solo performed by Jordan Smith won first place intermediate solos, champion of the category, a judges technique award, and second place for all intermediate dances overall. Her other solo, "Take it All," placed second.
The team originally competed last April at the Platinum National Dance Competition in Carrollton where three of their dances ("Broken Ties," "Take It All," and "Relentless") got them invited to compete in the invitationals, which pitted the girls against dance studios from across the nation.
The studio is owned and managed by Caren Sharp and Abba Parrott, who have seen this group competing and performing together for many years.
"They've grown up together at Sharpsburg Dance Academy and each dancer is so unique in their own way and when they're together they make up something truly special," Parrot said.
"They work hard five days a week in the studio and are so deserving of all of their awards. They are kind, compassionate, loving and hardworking. Caren (Sharp) and myself are beyond proud of their accomplishments," she continued. "We are truly blessed to know each of these young ladies. Watching them be able to perform on stage and see them shine is something I would never trade. Seeing them win it all was just a bonus."
Sharpsburg Dance studio is celebrating its 18th year serving Coweta County and the surrounding areas. Their 18th dance season will begin August 9.