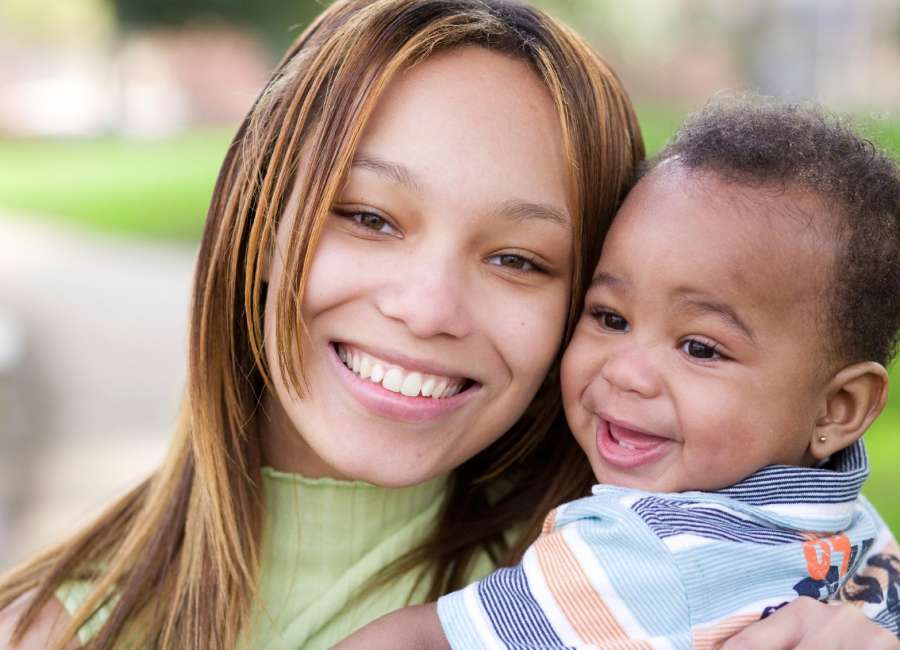 A maternity home in Senoia, Edify Teen Life Center, opened in April to help teen mothers with prenatal care.
Toni Costello, executive director for ETLC, said the home has an emphasis on helping teens who are victims of sex trafficking.
"Teen pregnancy in itself is a pandemic. Teen trafficking and sex trafficking in Georgia, and in other places, is also a pandemic," she said.
The home was started by Elsie Dunn, a Coweta resident. She said she felt there was a need for the home when she noticed that foster families were willing to take teen girls in, but not pregnant teen girls.
According to Dunn, ETLC's founder, the girls usually arrive within their first trimester and can stay until eight weeks postpartum.
Life at ETLC
While the girls are at ETLC, Costello said they follow a strict schedule that focuses on helping the girls mentally, physically, spiritually and emotionally.
At times, the work is similar to shepherding, Costello said, as she and other staff make sure the girls attend therapy and doctors appointments.
"The first couple days are spent decompressing," she said. "Then there's a daily routine they follow. They wake up at a certain time and they go to bed at a certain time. Hours are set aside for education and child rearing, and that includes their prenatal care mostly."
Dunn said each of the girls has their own needs when they arrive at ETLC, so the various schedules are designed for the individual resident within the home.
"We try to stick to the schedule, but we're also dealing with sensitive and emotional souls who are also hormonal teenagers, who are also hormonal pregnant girls," Costello said.
ETLC receives residents from across the state of Georgia. The next closest teen maternity home is in Savannah, according to Dunn.
Costello said they are usually contacted by the state of Georgia for availability when a new resident is sent to ETLC.
The process for a new resident to arrive begins with a conference call, Dunn said, to get a better idea of the girl's needs and trauma.
Dunn said they'll ask the girl how they are emotionally, what she's looking for in a program to help her, has she finished high school or received her GED and does she have substance abuse problems.
They also ask the girls if they have any behavioral issues and their ability to interact with their peers, Costello added.
"They're all so confused, really, and they're quite clear on their anger and their depression — all that stuff that makes them dark," she said.
According to Costello, the only situation they are hesitant to take in is a girl who needs constant medication management because she could be better served somewhere else.
Home environment
When putting the home together, Dunn said she felt it was important for the residency to feel nice and clean.
After visiting similar facilities, Dunn said she wanted ETLC to feel more like an actual home than a temporary stay.
The house features a mural painted by interns of Dunn holding a baby boy, pictures of the child of a previous resident and loving decorations on the walls.
"I have been to some of those facilities, and they were not clean and not nice like this one. I wanted them to see there are nice clean facilities out there," she said. "A lot of girls come in and say they had never been to such a clean home environment. This is like home. It doesn't look like a facility, and that's one of the things that I wanted. I wanted to make sure it felt like a home to them and not a place where they're incarcerated."
Spiritual lessons
Spirituality is a major aspect of ETLC, though it isn't forced on the girls, Costello said.
Dunn and Costello said they often talk about faith within the house, whether it's because Christian music is playing or because Dunn can often be seen praying in the home.
Eventually, Costello said, the girls become more receptive to the spiritual discussions and will bring up the topic on their own.
"We don't force it, but we slowly introduce it and then allow them to ask for it, and it's worked," Costello said.
"Sometimes the girls feel like there is no God because of what happened," Dunn said. "We had a challenge one time with one of the girls. She said, 'God took my mom and dad away.' Their faith is not there until we start talking to them."
To help the girls who come to ETLC, Costello and Dunn said they draw on personal experiences to provide insights.
"The good thing about all of this, even though we have managed to come out of our own darkness, is we can relate. We've been through a lot," Costello said. "We might not be Oprah and might not have the degrees or the brain of Einstein, but we have a lot of experience that we can actually sit down and listen and hear and not be judgmental, and be warm and compassionate and be in this state of being."
Currently, ETLC does not have enough room for a second chance home.
In the future, Dunn said she hopes to expand ETLC to provide more space to house the children so that the girls do not have to leave eight weeks after childbirth, and ETLC can continue to provide help they need. To volunteer or provide assistance, email elsie@edifyteens.org .