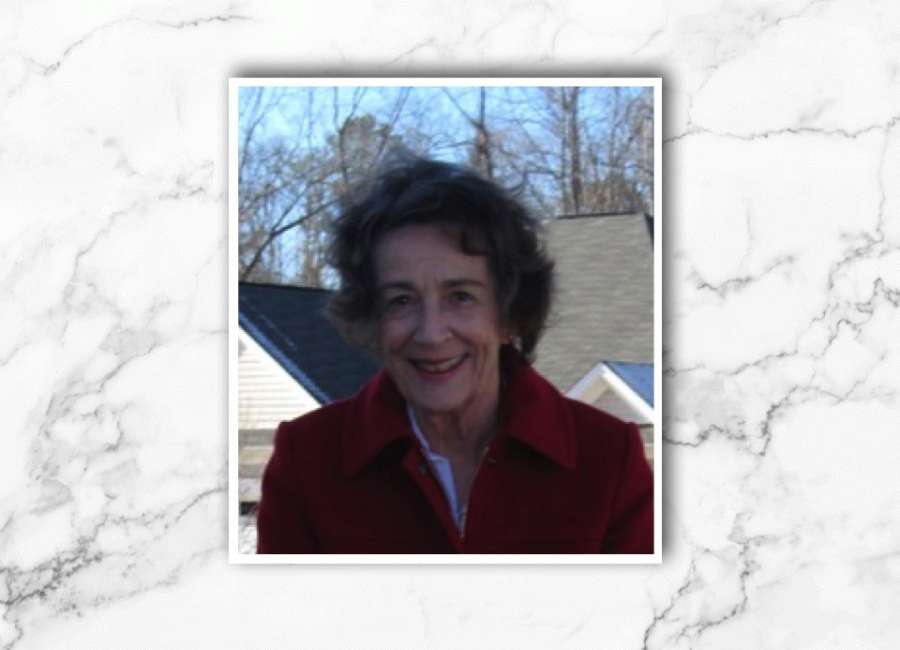 Rosemary Frances Morrissey, 87, passed away peacefully in her home on July 05, 2021.
She had been under Amedisys Hospice Care in Newnan, Georgia since March for advanced stage lung cancer. Rosemary was born on August 19, 1933 in Poughkeepsie, N.Y. She was the only child of John and Rose Leap of Poughkeepsie.
Rosemary earned a Bachelor's degree in communications from Duquesne University in 1956. She then attended Catholic University in Washington, D.C. and graduated with a Masters in Drama. An avid lover of the arts, she appeared in several off-Broadway productions and starred in "The Mad Woman of Chaillot". Her affinity for opera was also well known to all her friends.
Rosemary began her career in communications with John Wiley & Sons Publishing Co. in Manhattan where she worked until accepting a position in the communications department for IBM. It was there that she met her future husband, James P. Morrissey, III, (Jim). They were married in 1967 in Poughkeepsie where they resided until IBM transferred them to Boca Raton, FL to work in IBM's newly created PC Division.
Their travels were far and wide, especially as Jim was a private pilot. In retirement, their vacation time doubled. Their favorite travels were when he piloted private airplanes to the Caribbean Islands, and they also enjoyed US travels as well. Jim passed away in 2005, which uprooted Rosemary to Newnan, Georgia in 2006. From that time until her death, Rosemary remained close to Jim's family, and attended all Morrissey family reunions.
Rosemary was an avid reader of historic and best-seller novels. She loved attending Broadway shows and musicals, and especially loved the Opera. She had many, many dear friends through an Opera Club via Facebook, and she was able to travel to various cities at home and abroad to attend performances and meet some of her Facebook friends. She was dearly loved and will be missed by all who knew her.
Rosemary is survived by her stepdaughter, Suzanne Morrissey Huber of Stuart FL; sister-in-law, Mary Ann Lohrey (Fred) of Poughkeepsie, NY; nephew, Eric Lohrey (Holly) of Warrensburg, NY; grandniece, Ava Mae Lohrey of Warrensburg, NY; niece, Sarah Johnstone Levine (Robert) of Poughkeepsie, NY; Cousin, Louis McTamaney (Mary Ellen) of San Jose, CA; Cousin, David McTamaney (Mary) of Newburgh, NY; Cousin, Joanne Versusky (Jack) of Newburgh, NY; Cousin, Susan Schmieder (John) of Danville, PA; Cousin, John Sloboda (Barbara) of Walkill, NY; and Cousin, Bill Leap (Ellie) of Atlanta, GA.
Rosemary is also survived by relatives in Hohenau, Austria with whom she was pleased to correspond since her childhood, and to visit for a family reunion in 2015.
A Memorial service will be held July 23, 2021, at 11a.m. at St Mary Magdalene Catholic Church in Newnan, GA. A reception will immediately follow at the Heritage Ridge Clubhouse also in Newnan.
Rosemary will be buried in St Peter's Cemetery with her parents in Poughkeepsie, NY. on July 30, 2021, at 11a.m.
In lieu of flowers, the family asks that you consider donating to the Catholic Relief Services or to the American Cancer Society in her memory. Condolences may be expressed to the family at www.mckoon.com
McKoon Funeral Home & Crematory (770) 253-4580.