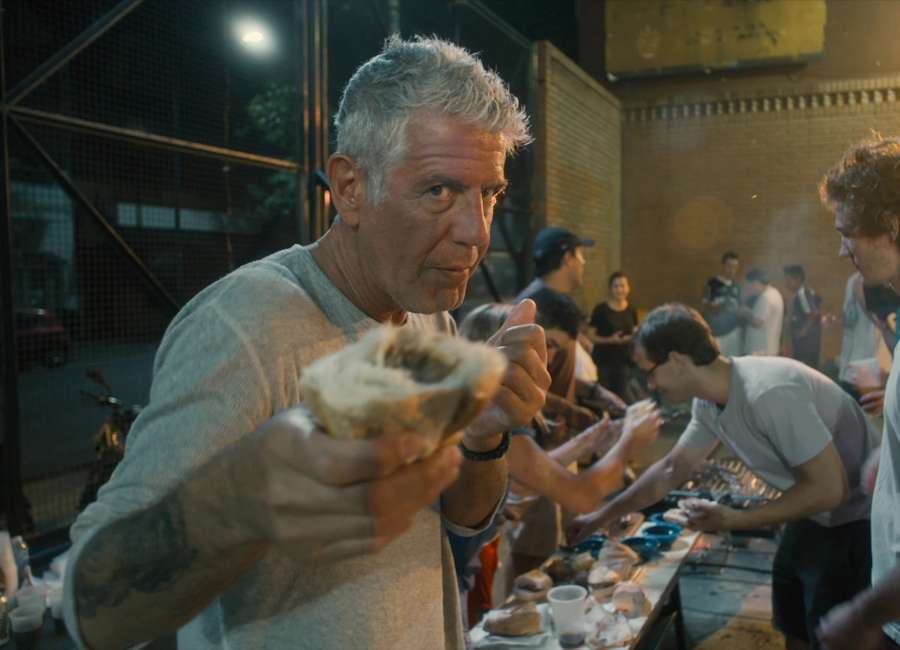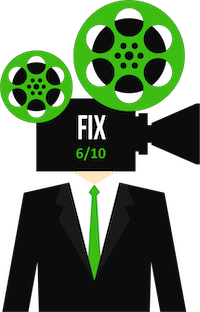 Review By: Jonathan W. Hickman

"Roadrunner" will enchant fans of the late chef turned globe-trotting television star, Anthony Bourdain. This documentary examines his rise and ultimate troubling end. But those of us who are casually familiar with Bourdain might find the film to be an incomplete mashup highlighted by never-before-seen footage reminiscent of the popular food/travel series.
What's missing is the always elusive closure. Bourdain was an enigmatic character, and "Roadrunner" does little to decode his devastating choices. We learn little about his last days, but the suggestion is that he was a restless wanderer, committed to a constant, sometimes unpleasant, state of change. It's an entertaining but frustrating partial portrait that shows reverence for its subject without turning over all the revealing stones.
As an origin story, "Roadrunner" capably establishes Bourdain's culinary and celebrity foundations. After dropping out of college and taking a job as a dishwasher, the budding chef trained at the prestigious Culinary Institute of America. In the years that followed, he became a punk rock food star by releasing his best-selling 2007 memoir, "Kitchen Confidential: Adventures in the Culinary Underbelly."
That book led to his foray into television and exponential rise to fame and fortune. But no matter how much love or money Bourdain gathered, he was continually on the move and, apparently, unhappy. His eventual marriage resulted in a child. But even the stability of domestic life failed to quench his need to wander.
"Roadrunner" is written and directed by Morgan Neville, who won the Oscar for "Twenty Feet from Stardom" in 2014. Because Bourdain lived his life on camera, there's a wealth of visual and audio material with which to craft a cinematic tribute. Like documentarian Asif Kapadia did so perfectly in profiling the late Amy Winehouse in his Oscar-winner "Amy," Neville uses his subject's own words to document background and career trajectory.
Here's where Neville's approach gains criticism. While Bourdain talked openly about his struggles with drugs (cocaine and heroin) and relationships, the filmmaker team saw the need to take quoted and written material and employ artificial intelligence to recreate Bourdain's voice. Other filmmakers have had actors perform a voiceover in the deceased's style (letting us know with a lower third), but I've not heard about a film attempting to convince viewers that they are listening to an actual voice from beyond the grave.
Further, Neville controversially chose not to interview actor and filmmaker Asia Argento, Bourdain's last girlfriend. Neville defends this decision by stating that it would have "been painful for a lot of people." Instantly, we realize that the filmmaker put himself in a box, avoiding the key details and the most uncomfortable aspects of his subject's life. Of course, maybe Argento wouldn't have granted an interview. Either way, this leaves a gaping hole in the film's narrative.
Some might argue that this relative incompleteness in the reporting makes it journalistically irresponsible. And because the production is the product of CNN Films, it's hard to dismiss how this business relationship may have affected the movie's perspective. After all, in a way, "Roadrunner" is made by the same people the film is examining.
Depending on your level of sensitivity, some viewers might find what's not covered in the film distracting or even disrespectful. At its core, this is a movie more concerned with profiling the rise of a star and less interested in how a person with such success could take his life at the height of his career.
To be fair, watching Bourdain on his way up is fun and exciting. He's a profane and infinitely watchable screen presence. And the endless supply of behind-the-scenes footage makes this movie a must-see for Bourdain fans. But the big questions remain unanswered. It's a documentary that tells only half the story.