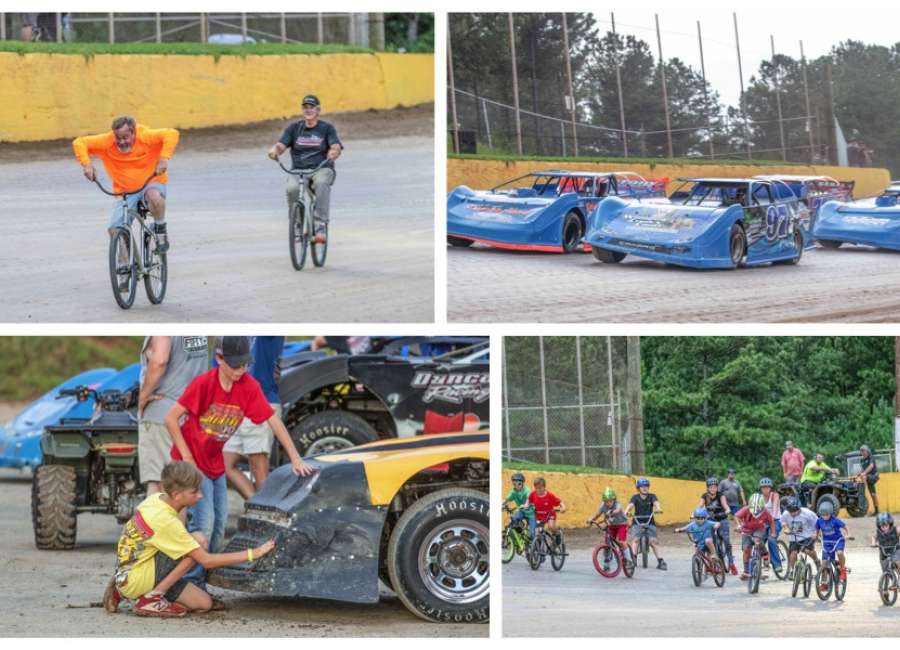 The clouds were ominous all evening.
After the hot laps and heat races were completed, it looked like rain would stay away. Just as the youth bike races finished up, and the races were about to begin, Mother Nature could not hold back anymore and washed the night out.

The much-anticipated race in the Mini-Division where Hampton's Mark Newton was looking to win his eighth in a row will have to be settled this Saturday night.
Newton has been so dominant that the track officials placed a $300 "bounty" on anyone who could beat him. It is nothing new for him.
"Back 2017, I had a bounty on me. I won 27 in a row back then. I'm at seven now," Newton said. "Now in 2021, some few years later, here we are again having a good season."
A couple of new racers showed up to take Newton on but did not get the chance.
When asked about the secret to his success at the Senoia track, Newton said, "I'm good on a slick. I got a really good slick setup. This track's usually slick, which sets up well. But I've been racing since 1989 and, man, this is my favorite class."
Although the race was washed out, Newton did get bragging rights when he defeated track owner Sonny Pollard in a match bicycle race.
"I was out of gas after the bike race; I am glad it rained, not sure I could have driven," he joked. "I am happy to call this place my home track."
The cars will return to the Senoia track Saturday to resume the bounty on Newton and a full evening of racing.

Photos by Michael Clifton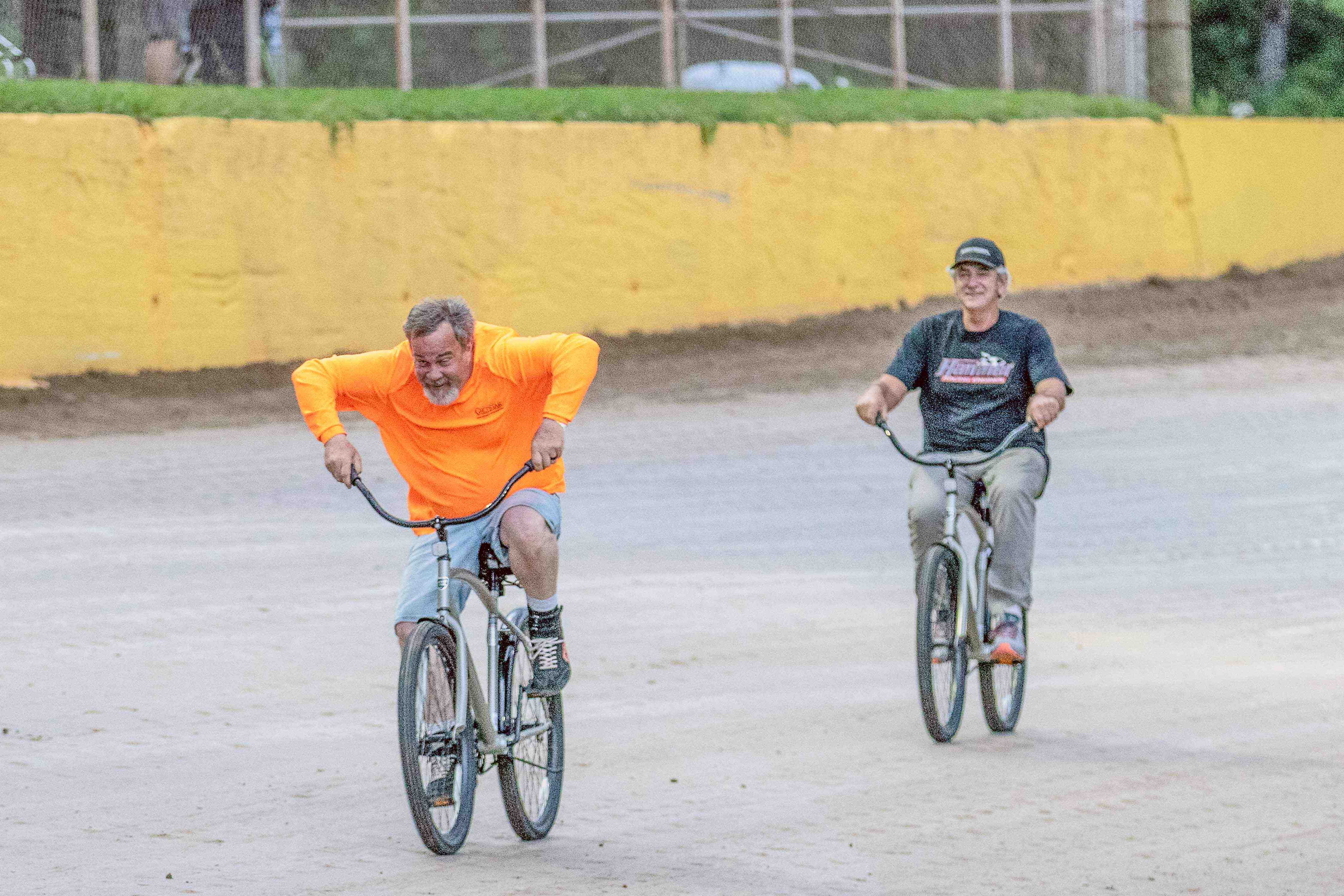 While rain prevented Mark Newton from going for eight in a row, he still picked up a win in a match bike race against track owner Sonny Pollard.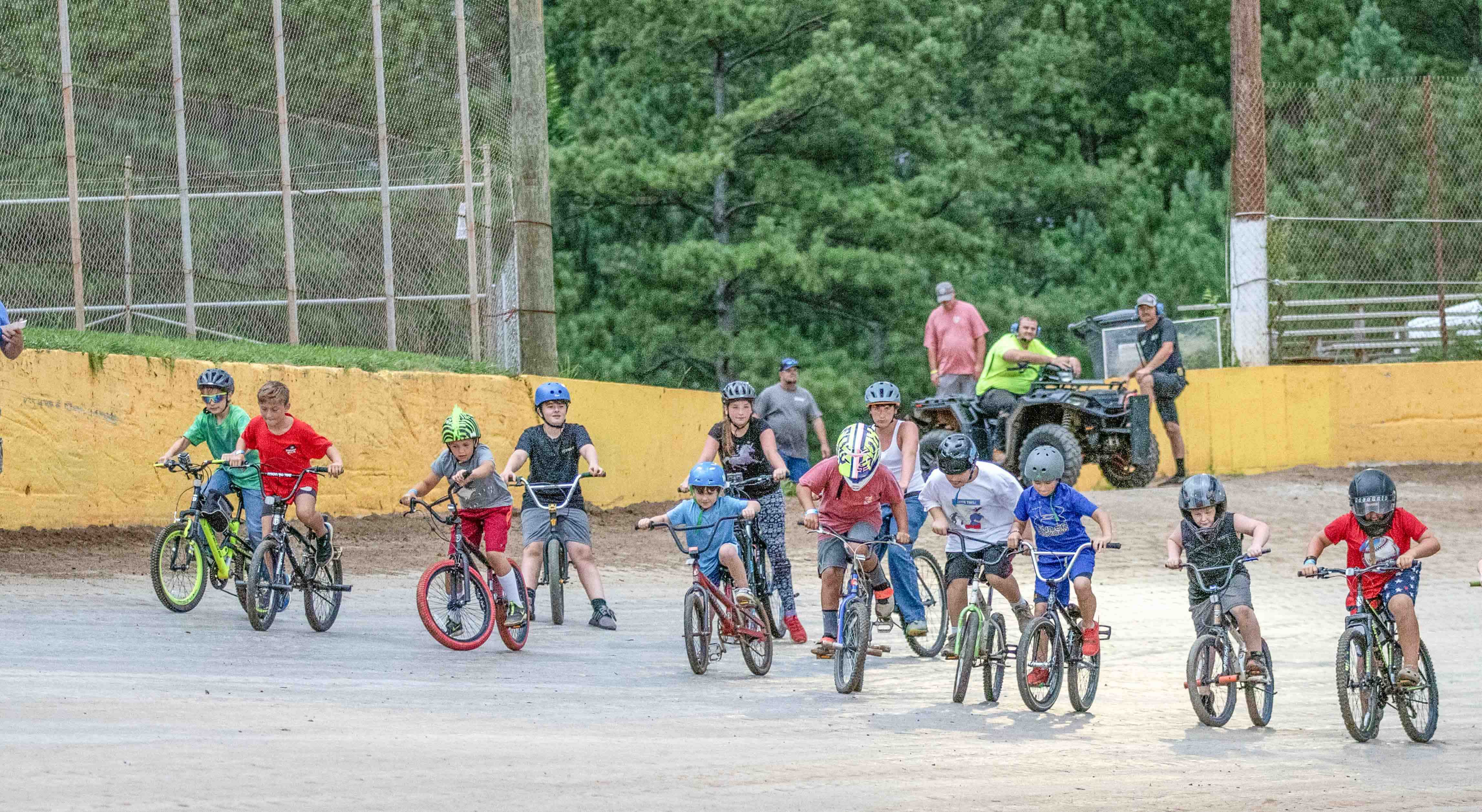 The youth bike races were a return to some of the history and tradition at Senoia Raceway.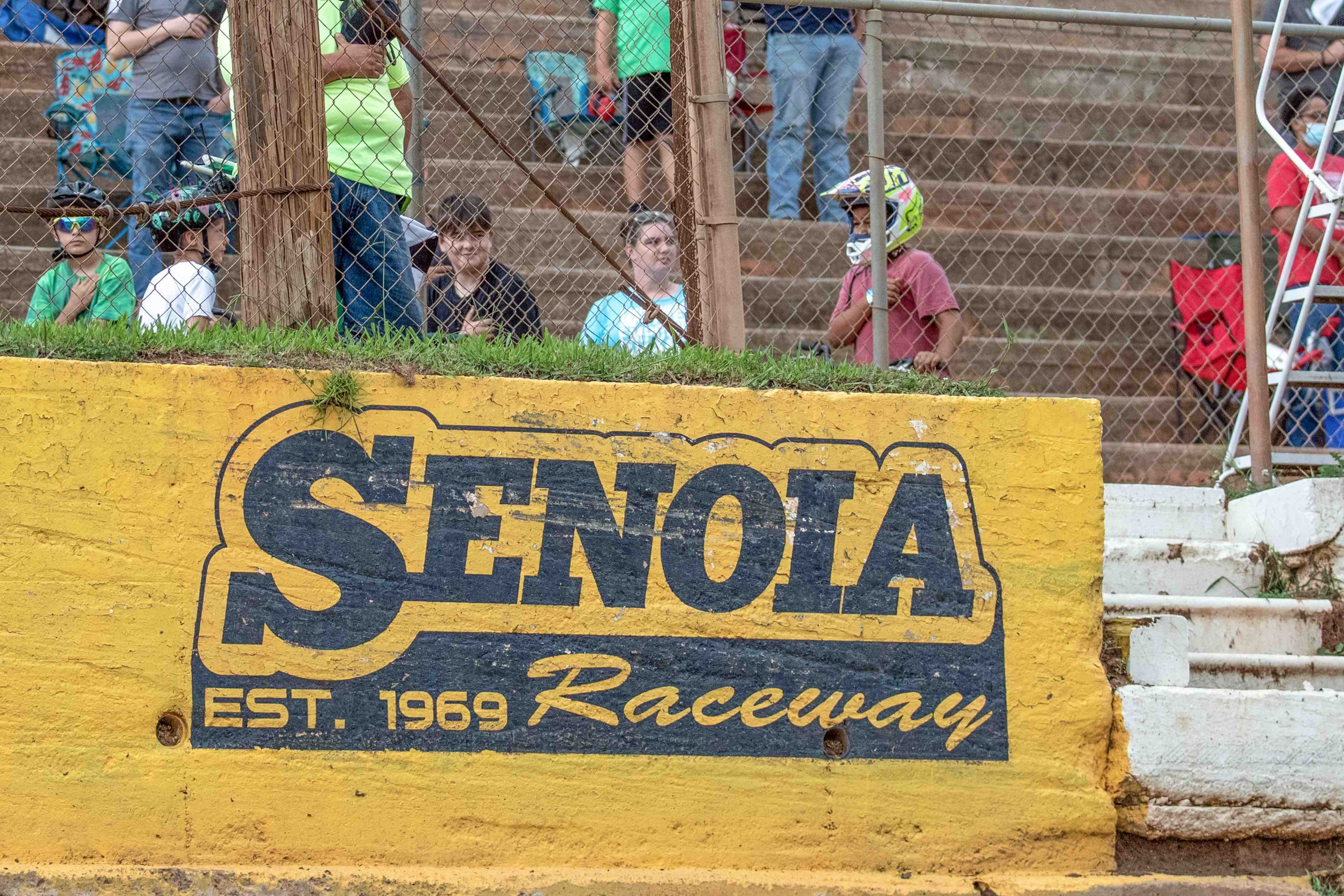 The revitalization of the racetrack by the Pollards has brought out big crowds and great competition.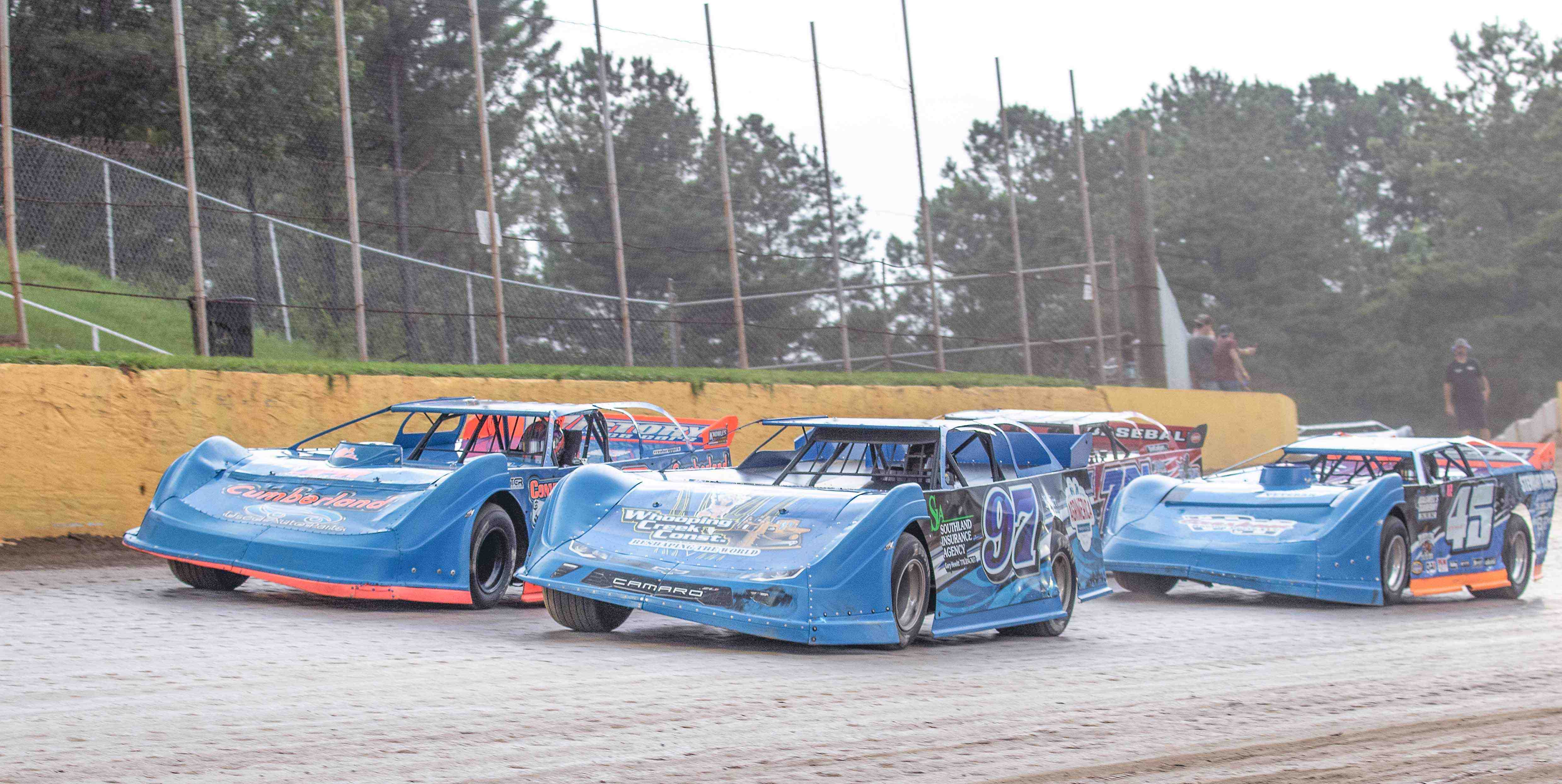 Jamie Godbee from Carrollton leads the pack to the start in a heat race.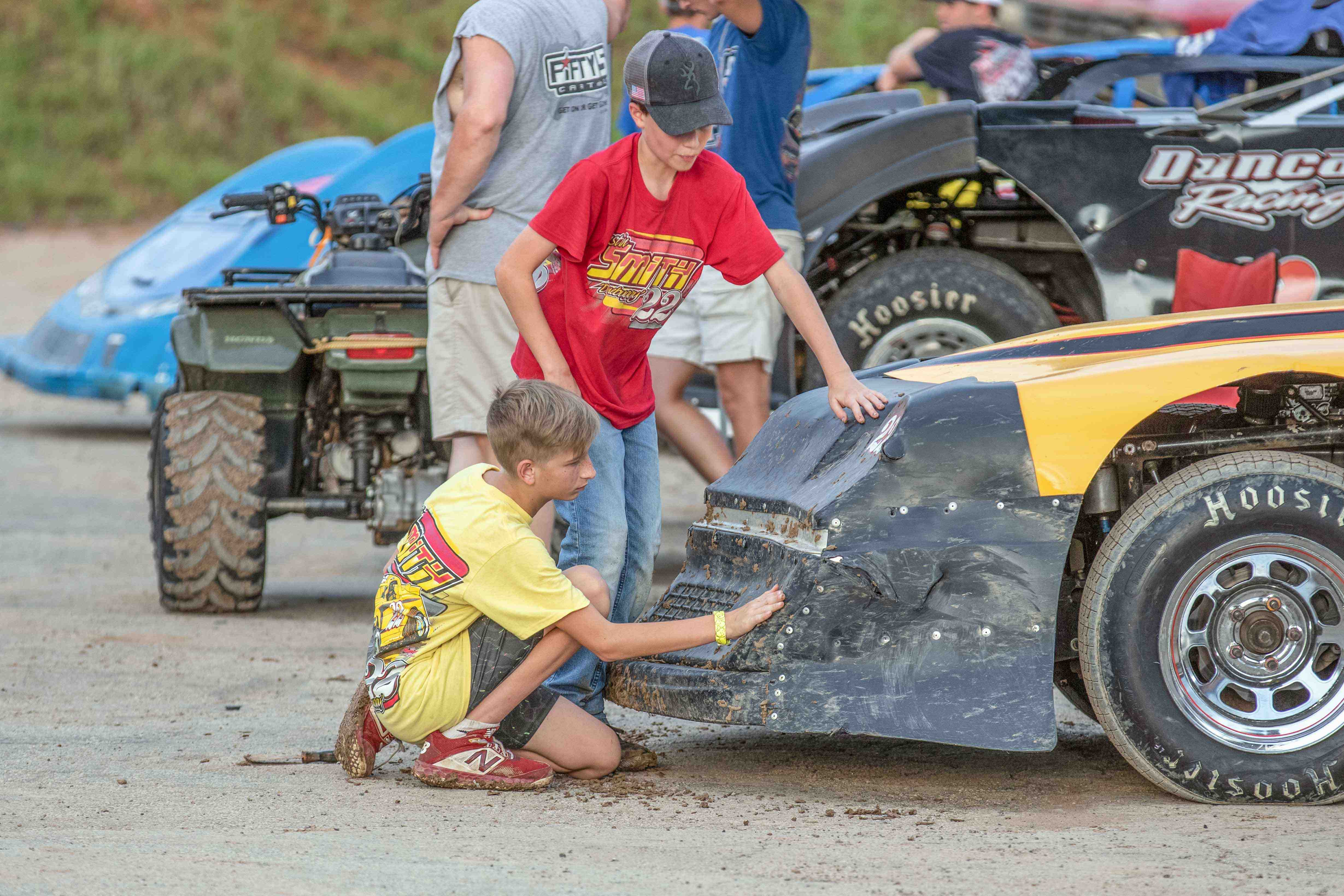 Senoia's Dustin Smith gets services from his pit crew on his #22 Bomber Class car.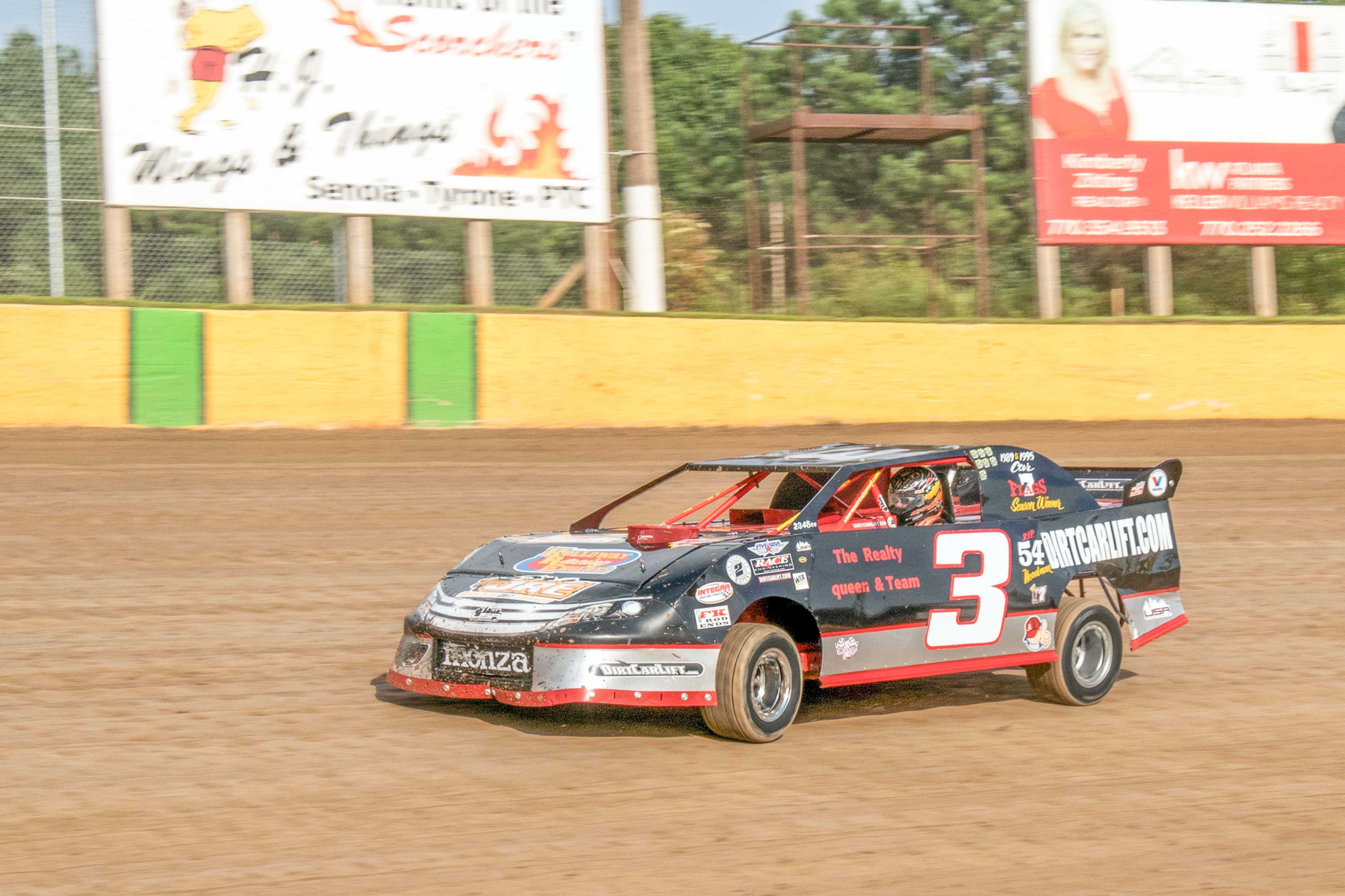 Mark Newton has won seven in a row in the Mini-Division.