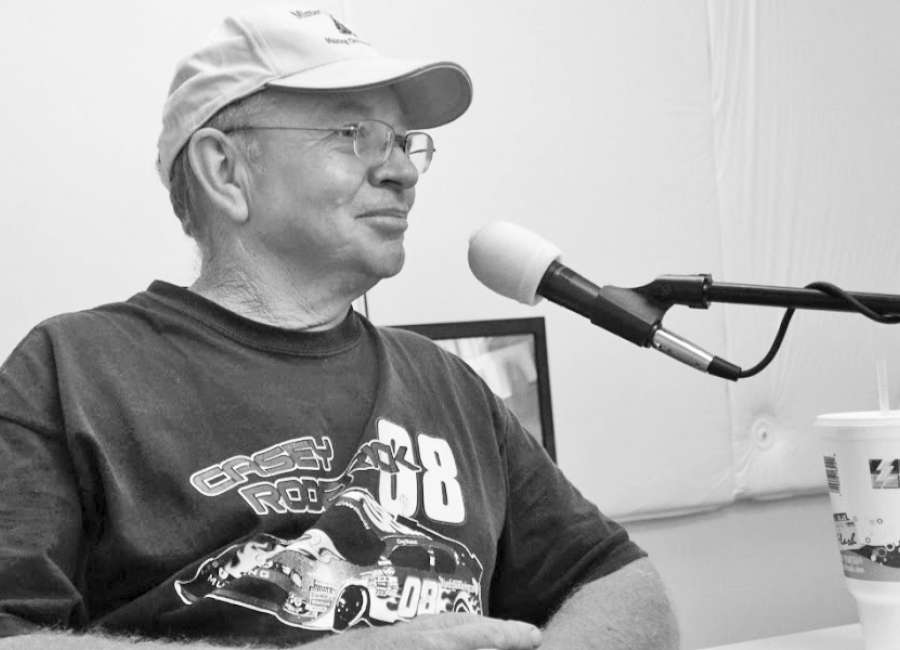 Some years back, when NASCAR Hall of Famer Terry Labonte was in the last years of his driving career, running part time for upstart teams, he had lots more time to chat than when he was a full-time driver.
One weekend at Atlanta Motor Speedway, he was driving a car near the bottom of the points standings, which meant his crew had to work outside the garage under a tent. With few sponsors to represent, Terry wore a plain black firesuit.
But he seemed to be happy with his situation.
He joked about his experiences on Sundays away from the track after decades of racing nearly every weekend. He even floated the idea of an All-Star team of semi-retired drivers. He proposed that each of the participating drivers would run at their best tracks. As for the Talladega crashfests, which most veterans privately – and sometimes publicly – despise, he suggested picking at random an inebriated fan and putting them behind the wheel.
Interestingly, the SRX Series that debuted this year has many of the same elements Labonte had in mind a decade ago, especially the idea that retired drivers still have great fan appeal.
I thought about Terry and the SRX when I saw a photo on Jennifer Graham's Dirt Life Live page a few weeks back.
It showed a pair of old-time short trackers, Dennis Nicholson and Dennis Combs, neither of whom I'd seen race in quite a while, standing behind a No. 7 Hobby car in the pit area at Senoia Raceway.
Last Saturday night, using a Facebook message to Nicholson's wife Jan, I tracked down the two racers sitting in the grandstands in Turn Four after the Hobby race. The record showed Nicholson had driven the car, but in fact it was Combs behind the wheel. That seemed a minor point to the two of them.
Nicholson, like Combs, had come out of retirement to join the outfit they jokingly call the "AARP team."
For you young whippersnappers, if there are any of you who read this blog, that's a reference to an association for retirees.
They laughed about seeking out Depends and Hoveround for sponsors. And on the car's rear spoiler they have their own version of the popular slogan "Old Guys Rule." Theirs reads "Old Guys Drule."
Nicholson and Combs laughed about their interactions with track officials like flagman Eric Spencer and technical inspector Hal Fowler, neither of whom are exactly spring chickens themselves.
"When they found out who we were, they said they used to watch us race when they were little boys," Combs said.
They were more serious when they told me the story of their race team. Back in the 1990s, the car was campaigned on national touring circuits by the legendary Freddy Smith from Kings Mountain, North Carolina.
Another old name from the past, Gary Hardin, bought the car from Smith and drove it for years.
Hardin planned to return to the cockpit himself this year, but serious health issues have him sidelined.
None of the three ever ran a No. 7, but it's an appropriate number for the trio. Hardin's long-time number was 34. Three plus four is seven. Nicholson ran a No. 16 back in the day. One plus six also comes up seven. Combs ran a 77, so he just lost one digit.
It's obvious the old race car, which once helped Freddy Smith earn a living, is serving a different purpose now. It's also clear that the connections between the principles behind it extend far beyond the race track.
It seems, at least in my experience, that racing friendships often are especially close, and last much longer than any racing career. I sure got that feeling Saturday night.
Nicholson made that clear in a special request.
"If you write anything about us, please ask for prayers for Gary," he said.
He's got mine.
Rick Minter is a second-generation writer who has been writing about racing for more than 40 years.