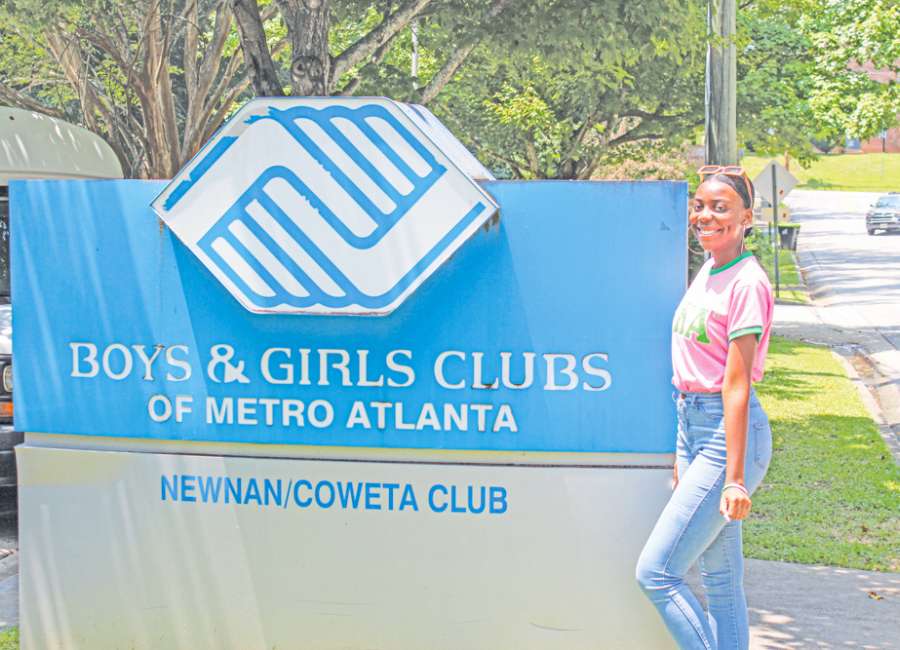 Newnan native Kiara Coleman recently returned to the Newnan Boys and Girls Club as a volunteer, after attending the club as a child.
Coleman said the club introduced her to a variety of experiences such as visiting sites in Atlanta like the Georgia Aquarium and seeing Atlanta Hawks games along with learning how to swim, bowl and play pool.
Because her mother worked during the day, Coleman began attending the club when she was 8 years old. The main thing she learned about at the club was the idea of going to college, she said.
"It introduced me to college students at that time and made me think about college," she said. "I didn't know what college was, especially with me and my sister being both first generation college students. We didn't know much about college at all."
Coleman is currently a rising senior at Tuskegee University, where she studies elementary education.
"They were experiences that I wouldn't have had as a child if I just stayed home," she said.
Working at the club gave the opportunity to gain experience working with children who were outside the elementary age range that she normally works with through her studies, she said.
Colemsan said she served as an art teacher for the club this summer.
"I wanted to teach in a community that catered to Black and brown students, and that is most of the race that is at the BGC," Coleman said.
Outside of volunteering with the BGC, Coleman also serves the community through charity work that she calls the Footsteps Foundation.
The charity work began as a shoe donation when Coleman was in high school, but grew to include filling needs as they became apparent, according to Coleman.
"For instance last summer when the pandemic started … We provided lunches for students. We gave them to the Hope Center," she said.
Other services included giving a family back-to-school supplies and giving away a $500 scholarship, Coleman said. Her current endeavor is gathering school supplies for families affected by the March 26 EF-4 tornado.
After volunteering at the BGC, Coleman finds herself in the opposite position from when she first attended the club as a child.
Now, she shares her experience of college, and the opportunities she's gained from it, with the current kids at the BGC.
She said the kids are impressed when they learn that she grew up near where they live now.
"They hear me talk about the different opportunities I've had. I've talked to them about everything I've done at school and how my school has introduced me to people I'd never have met," she said. "Seeing someone that is actually from the same area as them and doing the things that look impossible is touching to them and inspiring to them."