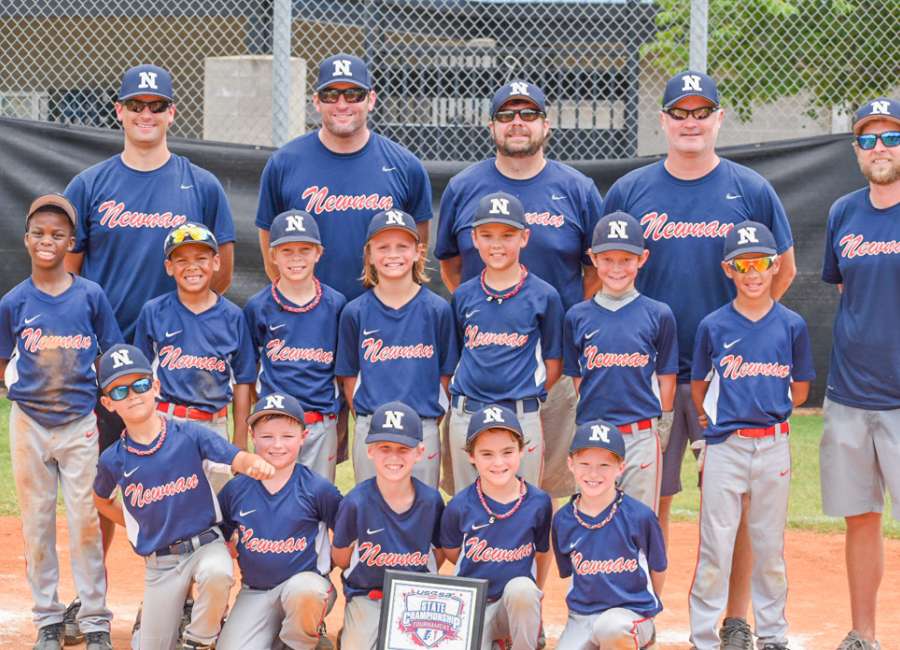 The Newnan Youth Athletic Association (NYAA) 8-U baseball All-Star team recently won the 2021 State Tournament in McDonough.

The team won the sub-state tournament two years ago in 6-under.
The team was under the leadership of coaches Charles Fortner, Hunt Fulwiler, Michael Leech, Matt Morrison and Chris Waddell.
The players included Gunnar Clark, Charlie Davis, Holden Fortner, Hunt Fulwiler, William Griffin, Grayson Kelly, Willie Leech, Cooper Morrison, Blane Pearson, Carter Robinson, Matthew Waddell, and Clarke White.
Michael Leech said winning the state all-star tournament along with two Perfect Game tournaments is something they'll look back on when they are older and be proud of.
"We are extremely proud of all the hard work these boys put in over the course of the season," Leech said. "We started in February and it was very exciting for the parents and coaches to watch the players' improvement leading up to the all star tournaments in June. These kids are fantastic representatives of the Newnan community and NYAA."