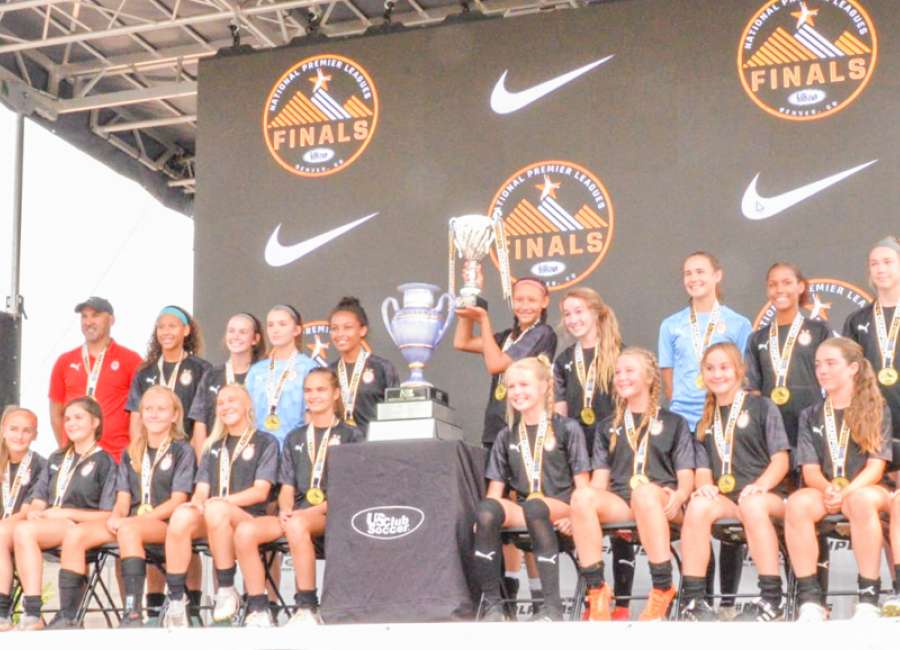 The U-14 (2007) AFC Lightning girls' soccer team won the National Premier League's National Title last Monday, July 13. It was the first time the league won a National Title since 2002.

The tournament took place in Commerce City, Colorado. Eighteen National Premier League teams attended the competition. Three teams represented AFC Lightning, the South Atlantic Premier League.
Almost all the games were gut-wrenching; 7 out of 10 matches were determined by one goal.
U-14 (2007) AFC Lightning consists of girls from Newnan, Senoia, Peachtree City and Fayetteville. Their victory was the first time the club won the national championship since 2003. Olympian and U.S. Women's National Soccer Team member Kelly O'Hara played for AFC Lightning while growing up.
Their journey was an exciting one. In the semifinals, the girls were losing 0-1 to Boston. With 40 seconds left on the clock, forward Livie Davison scored. AFC Lightning beat Boston in overtime, 2-1. This is the third championship star for the AFC crest.