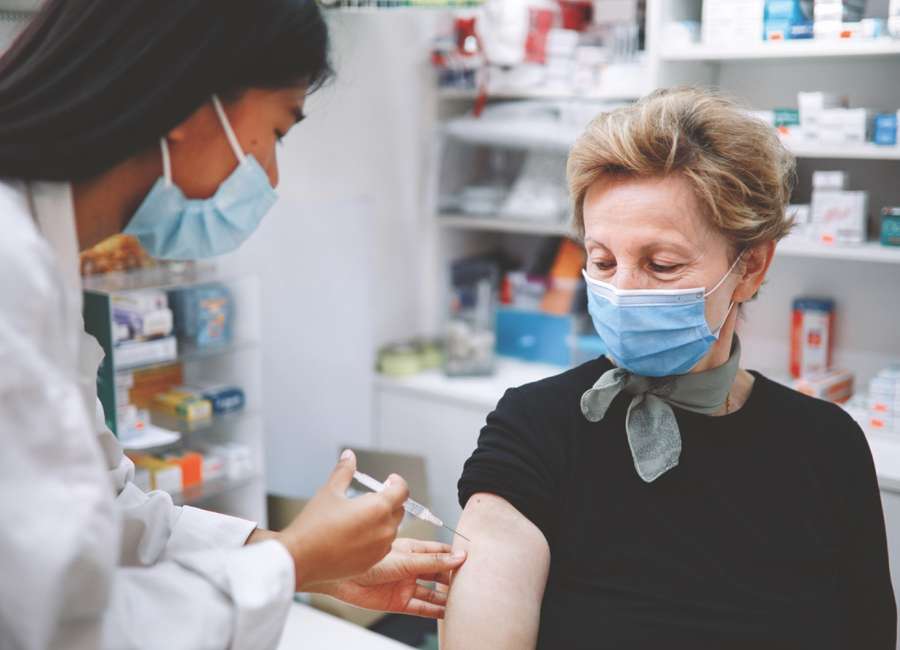 There has been a surge in COVID-19 cases as the Delta variant of the virus has become dominant, with a minimal amount of COVID-19 cases breaking through the vaccines.

In fact, in the state, the number of breakthrough cases total less than two-tenths of a percent.
However, as health experts have suggested, the number of breakthrough cases of COVID-19 are very minimal, and the COVID-19 vaccines have been very effective against the virus.
According to the Georgia Department of Public Health, 4,136,214 people in the state have been fully vaccinated. Of those people considered fully vaccinated, only 4,908 people, or 0.12 percent, have tested positive for COVID-19.
Only 118, or 0.002853 percent, have been hospitalized, and only 24 people, or 0.00058 percent, have died, from Jan. 19 to July 27.
As of Wednesday, there have been 926,707 cases of COVID-19 reported in Georgia since March 2020. 18,691 people have died from the disease, and 66,742 people have been hospitalized.
Only 0.5 percent of all COVID-19 cases have come from breakthrough cases, 0.2 percent of hospitalizations have come from breakthrough cases, and 0.1 percent of all deaths from COVID-19 have come from vaccinated individuals.
In Coweta County, 9,077 confirmed cases of COVID-19 have been reported, 221 people have died from the disease and 417 people have been hospitalized.
"Nearly all of the patients in the hospital with COVID-19 are unvaccinated," said Nicole Dillon, senior communications specialist for Piedmont Healthcare. "While there have been a few cases of the disease breaking through the vaccine, most of these have been asymptomatic or mild cases of the illness."
Dillon said that while a "minimal" amount of vaccinated patients have been hospitalized with COVID-19, "the COVID-19 vaccines have proven effective for preventing acute illness and death."
"For this reason, Piedmont firmly supports the COVID vaccines as a critical tool for battling this pandemic, and we encourage everyone who has not been vaccinated to do so," Dillon said.
In an effort to get people vaccinated, Piedmont is offering free vaccines at a designated location every Tuesday, Wednesday and Thursday.
The vaccines will be administered at Piedmont Physicians at Thomas Crossroads, located at 2959 Sharpsburg McCullum Road in Newnan.
Those interested in receiving the free vaccine can schedule an appointment by calling 770-683-6567 or 770-502-2040. Other locations in the county, including Lee-King, Lee-Goodrum, Thompson's, and other larger chain pharmacies, are offering the vaccine for free as well.

The Georgia Department of Public Health is holding COVID-19 drive-thru testing Tuesday and Thursdays from 9 a.m. to 2 p.m. and on the first and third Saturday of each month from 9 a.m. to 12 p.m. at the Coweta County Fairgrounds, located at 275 Pine Road in Newnan. Appointments can be made at district4health.org/locations/coweta-county.
In addition, the Coweta County Health Department continues to offer COVID-19 vaccinations every Monday, at 70 Hospital Road in Newnan.
To search for a COVID-19 vaccine in your area, visit the CDC's vaccine finder at vaccines.gov.