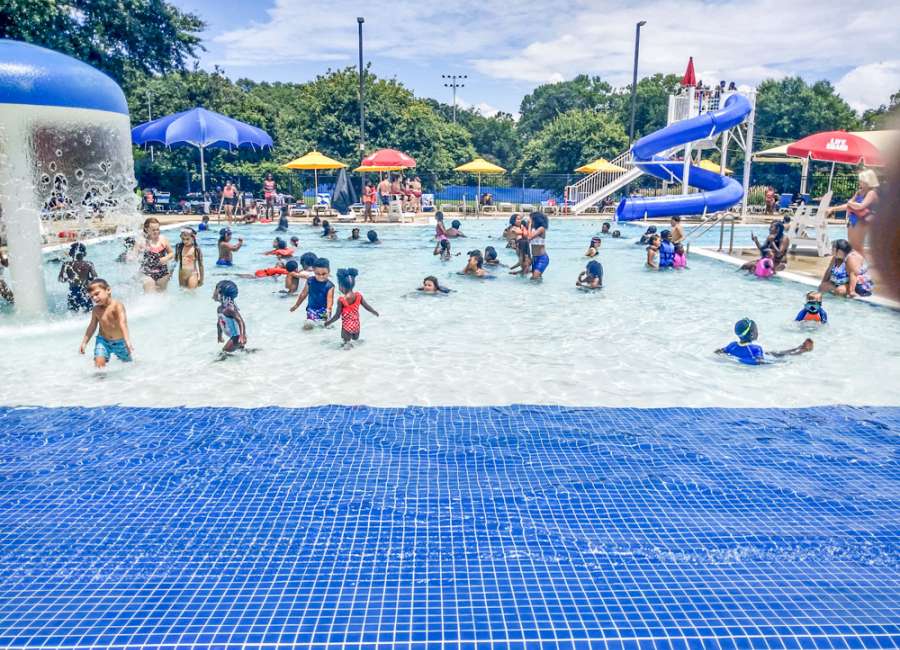 BY KATE WISENBAKER

Newnan classic car club and local sponsors hold a "kid day" event at Lynch park to reach back to the community and provide a day of family fun.

The Newnan classic car club recently held their annual "kid day" event at Lynch Park on July 17th. The event included a cookout, swimming, and bouncy house for the kids to enjoy.
While the event typically occurs on Father's Day weekend, this year it took place in July.
For the past seventeen years, the event has taken place, and this year had some of the largest numbers seen according to car club vice president Bobby Bradley. There are usually funds raised for 75 children, but this year 125 children were able to participate in the event.
Bradley said the origin of the event was a way for car club members to give back to the community.
"It's just reaching back," Bradley said. "Someone down the line helped us through the years when we were kids. Now we're giving back."
Bradley says that their sponsors are the ones to thank for the larger group this year. It is through local sponsors that this event is possible.
Bradley said Mayor Keith Brady, Roscoe Jenkins Funeral Home, Sellers-Smith Funeral Home, and others helped contribute to make "kid day" possible.
The contributions made by the local sponsors cover the admission of the pool for the kids and the money for the cookout. Bradley says, "The parents bring the kids and eat with them, and the kids swim free."