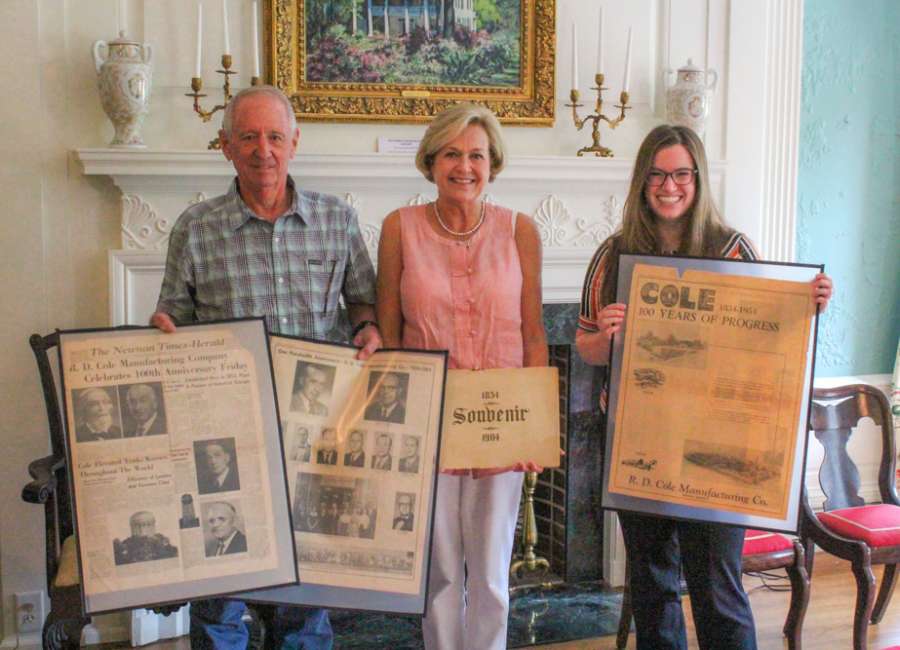 Emily Kimbell, director of the McRitchie-Hollis Museum, is searching for photos and stories of people who worked at R.D. Cole Manufacturing.
The photos will be included in a book on the history of the company that is expected to be out next year, she said.
"We think it's important to have a chapter on the people who worked there and have that perspective as well, so we have a clear picture on everything that's happening — not just the people who owned the company, but the people who made the company run as well," Kimbell said.
The project began when Kimbell connected with Lynn and Duke Blackburn, the latter is a descendent of R.D. Cole.
The couple said they collected documents, letters and pictures that detailed the company and family's history.
After seeing what the Blackburns had, Kimbell said she felt the topic of R.D. Cole Manufacturing would be good for an Images of America book, which highlights the history of a town or company primarily with pictures.
"I went over and looked and was history geeked out," Kimbell said. "I went home and thought this would be a really great subject for one of those books."
"My job has just been to look at everything, organize it and make sure the story of the family and county is told and how R.D. Cole touched so many aspects of the county," she added.
According to Duke Blackburn, all of the proceeds from the book will go to the Newnan-Coweta Historical Society, and the book will be dedicated to the company's former employees and their families.
"They're the ones that really made the company," he said.
Lynn Blackburn said she connected with cousins within the family, and after telling them about the book, she received old photos they had collected over time.
"We have deeds that show all of the progression of sales of R.D. Cole and letters and everything," she said.
According to Kimbell, anyone who gives a photo for the book will receive a courtesy line with their name.
Identification of the people in the photo is necessary, and the owner of the photo will need to come to the McRitchie-Hollis Museum so the image can be scanned, Kimbell said.
If you have pictures or information on family members who worked at R.D. Cole Manufacturing, email Emily Kimbell at emily@newnancowetahistoricalsociety.com .