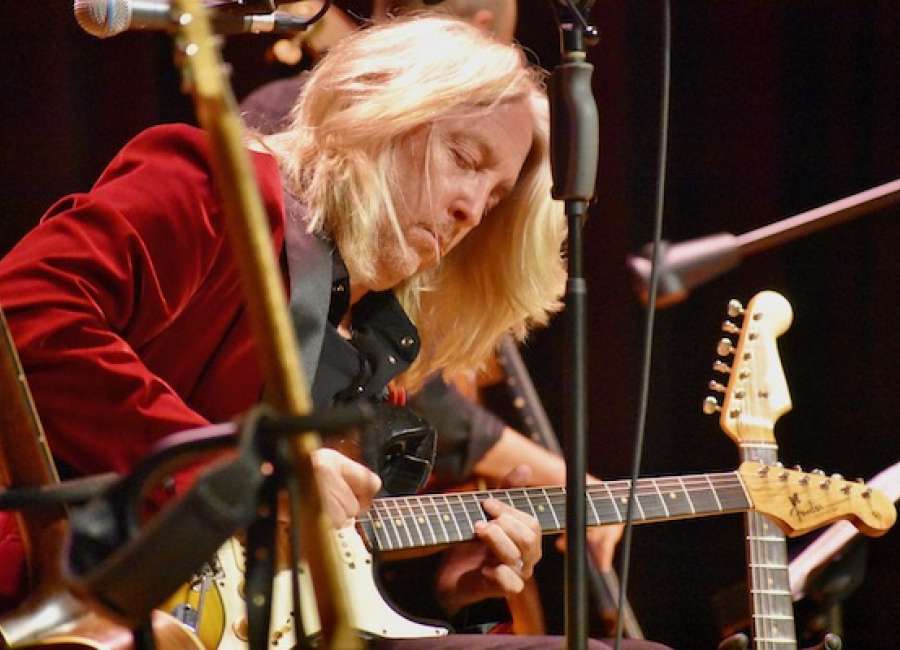 Doug Kees celebrated the release of his second solo album, "Eleven," with a live performance at the Wadsworth Auditorium Friday.

Kees – who was joined by Chris Burroughs on drums, Matt Stallard on electric and upright bass and Peter Searcy on cello – played the entire album, performing a variety of electric and acoustic guitars to replicate the unusual tuning and layers of the instrumental songs.
Throughout the performance, Kees talked about the origin of the songs on "Eleven," the followup to his 2019 solo acoustic debut, "Roots and Boughs."
Kees, who also is the guitarist for the Michelle Malone Band, brought Malone onstage to conclude the show with two songs from her new album, which is due out next year.
"Eleven" is available for purchase at www.dougkees.com and on iTunes.