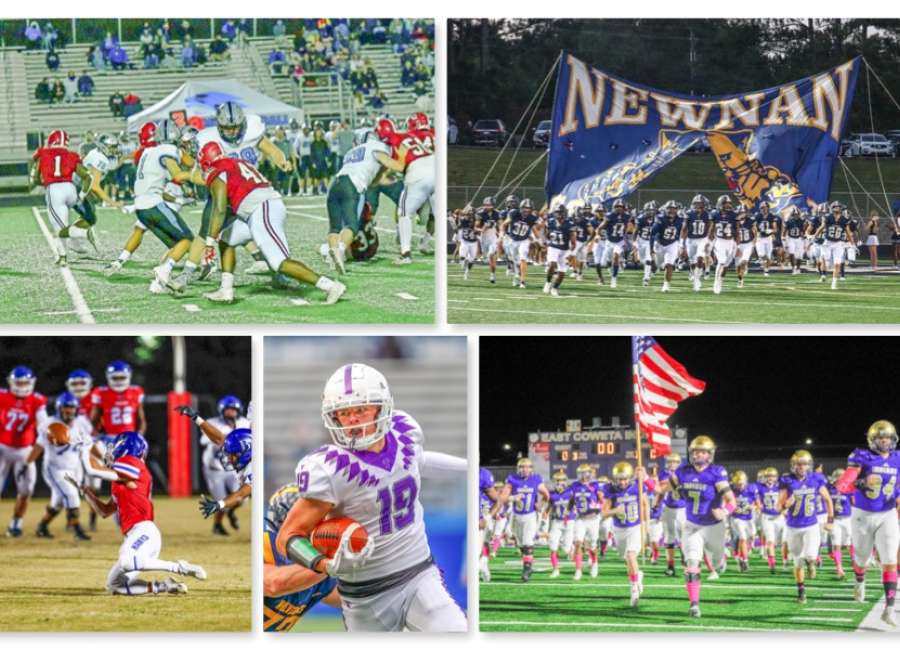 The Coweta County schools are back in session on Thursday, Aug. 5, which means football is upon us.

With the regular season set to kick off on Aug. 20, local teams will get the opportunity to participate in scrimmage games to continue their preseason preparations.
While these games do not count in the standings, they're crucial for the coaches in making final decisions for the opening weekend.
The Newnan Cougars are up first. Head Coach Chip Walker's team will host the Lithia Springs Lions Friday night, Aug. 6, at Drake Stadium. It will be a special moment for the Newnan community to be back at their home stadium.
The Lions finished in second place in Region 6-5A last season and lost in the first round of the playoffs against Calhoun. The Cougars have never faced the Lions in a regular-season game.
Next up will be East Coweta. They host the Sandy Creek Patriots on Thursday, Aug. 12, at Garland Shoemake Memorial Stadium. Those two teams have played each other four times in the regular season, including the Indians dramatic 28-27 victory over the fifth-ranked Patriots in 2009.
Northgate, Trinity Christian, and The Heritage School all have their scrimmage games the next night, Friday, Aug. 13.
Head Coach Mike McDonald's Northgate Vikings will host the Central Carrollton Lions at Henry Seldon Field. The Lions finished the 2020 regular season with a 6-3 record before losing to Marist in the first round of the state playoffs.
The Vikings have faced Central Carrollton twice in the regular season, back in 2006 and 2007. They were both Northgate victories under then-Head Coach Bill Luckie.
Trinity Christian will start the journey to get back to the state championship game by hosting the Mundy's Mill Tigers in their scrimmage.
The Tigers are from Region 3-5A and have qualified for the playoffs in two of their last three seasons.
The Heritage Hawks are the only team that is going on the road for their scrimmage. They will travel to Butler, Georgia, to face the Taylor County Vikings from Region 5-A Public.
With the Hawks breaking in a new head coach in Jake Copeland and a new quarterback in Hugh Barbee, it will be a good test. The Vikings have been to the playoffs the past five years in a row.
The regular season begins the following week. On Friday, Aug. 20, Heritage will host Greenville, Central Christian will be at home against the NG Falcons, and Trinity Christian goes to Athens to play Athens Academy.
The Coweta/Fayette Classic follows that on Saturday, Aug. 21, at Starr's Mill High School. Northgate will play Sandy Creek; East Coweta takes on Whitewater, and Newnan closes the weekend against Starr's Mill.