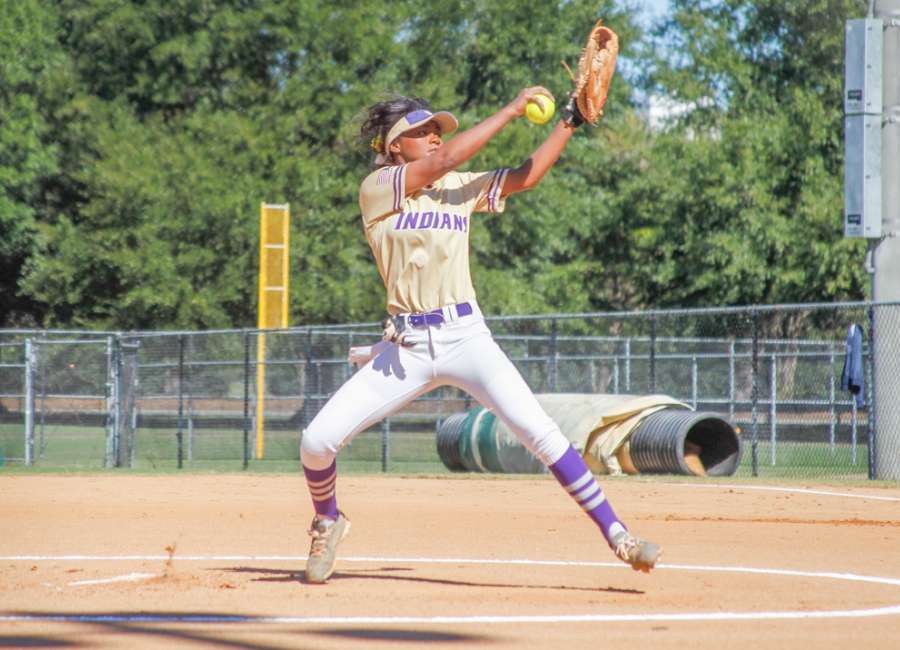 One of the best senior softball pitchers is off the board.
East Coweta's Jaliyah Holmes, the winning pitcher in last year's state championship win over North Gwinnett, committed this past weekend to continue her softball career at Jacksonville State.

Holmes earned 23 of the Lady Indians 36 wins last year and had 271 strikeouts for the season, which set an East Coweta record.
She has a presence in the circle that exudes confidence and determination. Her delivery is smooth and effortless, but the ball explodes into the zone. Lady Indians Head Coach Franklin DeLoach said it was one of the first things he noticed about Holmes. "What caught my eye was how easy she pitched and her athleticism. I knew her upside was good."
Holmes is about to start her senior year for East Coweta as they look to repeat as state champions and replace 10 seniors who graduated.
The Jacksonville State Lady Gamecocks are under the leadership of Head Coach Jana McGinnis and compete in the Atlantic Sun Conference.
When she gets to Jacksonville next fall, Holmes will face a familiar face; former East Coweta catcher Caroline Lively is also on the roster.
Holmes and the Lady Indians open their 2021 season on Aug. 10 against Troup County.