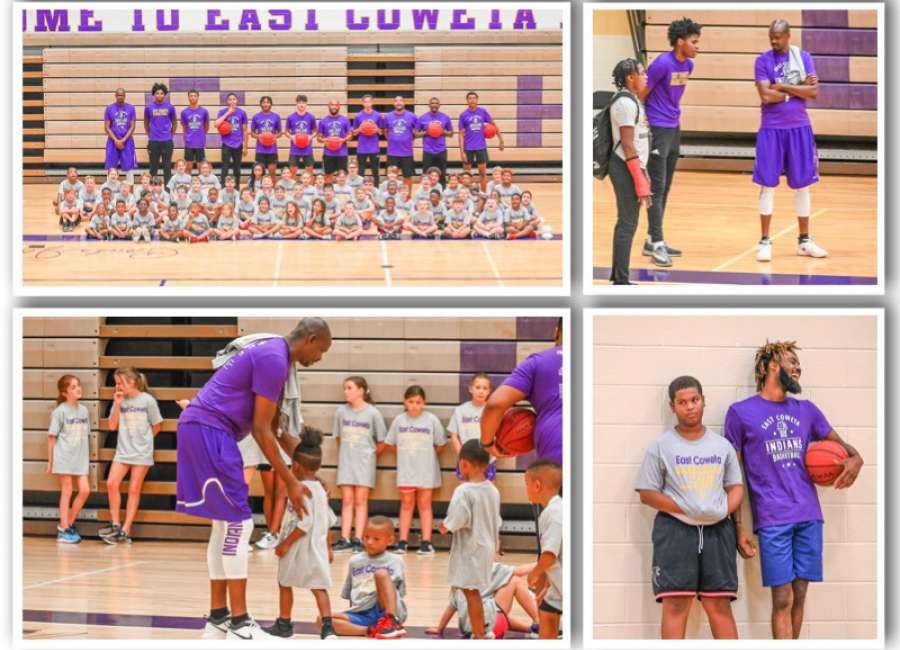 East Coweta Head Coach Royal Marshall opened the John Thrower Gymnasium up this week to the community for the annual Youth Basketball Camp.

Over fifty youngsters spent the week learning from the coaching staff and the East Coweta Players.
Coach Marshall said, "The East Coweta Youth Basketball Camp is a direct correlation of the program and how it has grown. Each year the camp has grown just as the program itself.
The community supports East Coweta in a major way and it's priceless to see the youth enjoy it."
It has been a great offseason for the Indians. They played a summer schedule at events held at Kennesaw State and Lakepoint and won 21 of 25 games. In addition, all four seniors and one junior picked up offers from college coaches.
It will be a big season ahead for Indian Nation.
CLICK HERE FOR PHOTO GALLERY (Photos by Tammy McCracken)