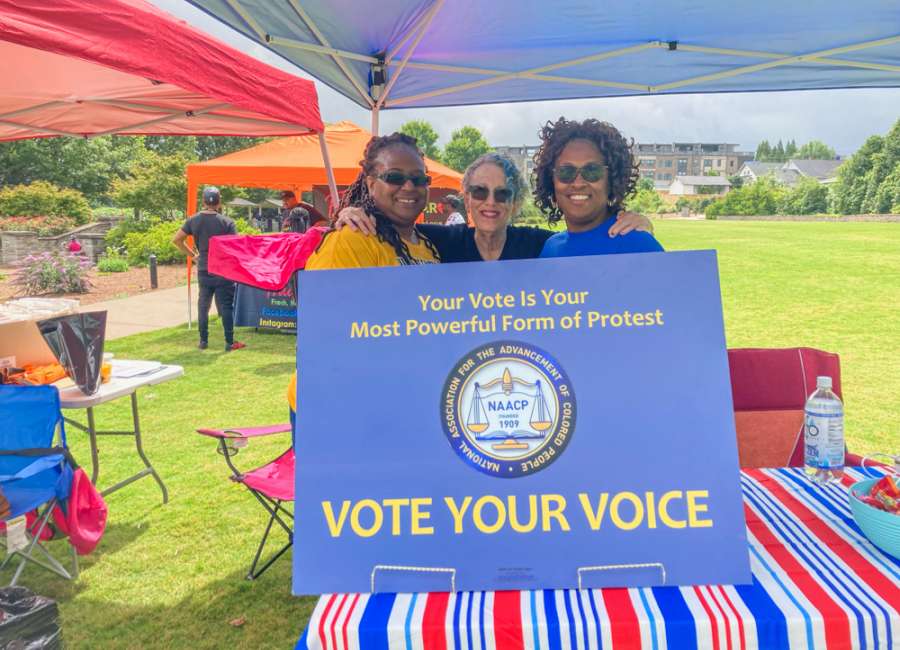 The Coweta County chapter of the National Association for the Advancement of Colored People is focusing on voter's registration and educating voters on the new Georgia voting laws, as well as listening to the concerns of the community, according to chapter leadership.

"We want voters to know that among the changes with the new law, the window to request an absentee ballot has been significantly shortened and that a driver's license or state ID is required when requesting an absentee ballot," Dr. Cynthia Finney, chapter president said. "Voters need to be proactive in securing the proper ID and knowing the timelines for submitting absentee ballots and early voting."
Gov. Brian Kemp signed the voting laws March 25, restricting ballot drop boxes, banning volunteers - other than workers at a polling place - from handing out food and drinks to voters, and empowering state officials to take over struggling county election offices, according to the www.ajc.com.
There are pending federal lawsuits to try and stop the law.
Finney said the Coweta chapter held a Voter's Registration Drive at a recent Juneteenth event and there will be another event today at the Strong Family Initiative sponsored by the Housing Authority of Newnan, which will be held from 12:00 – 2:00 p.m. at 37 Boone Dr. at the pavilion.
Future programs
Finney said the chapter is also working on programming to serve the youth of Coweta.
"We have a one-on-one introduction to computer coding course, Coweta Junior Coder Program, where we offer two free virtual coding classes to participants ages 8-13," Finney said. "The classes will be offered thru September."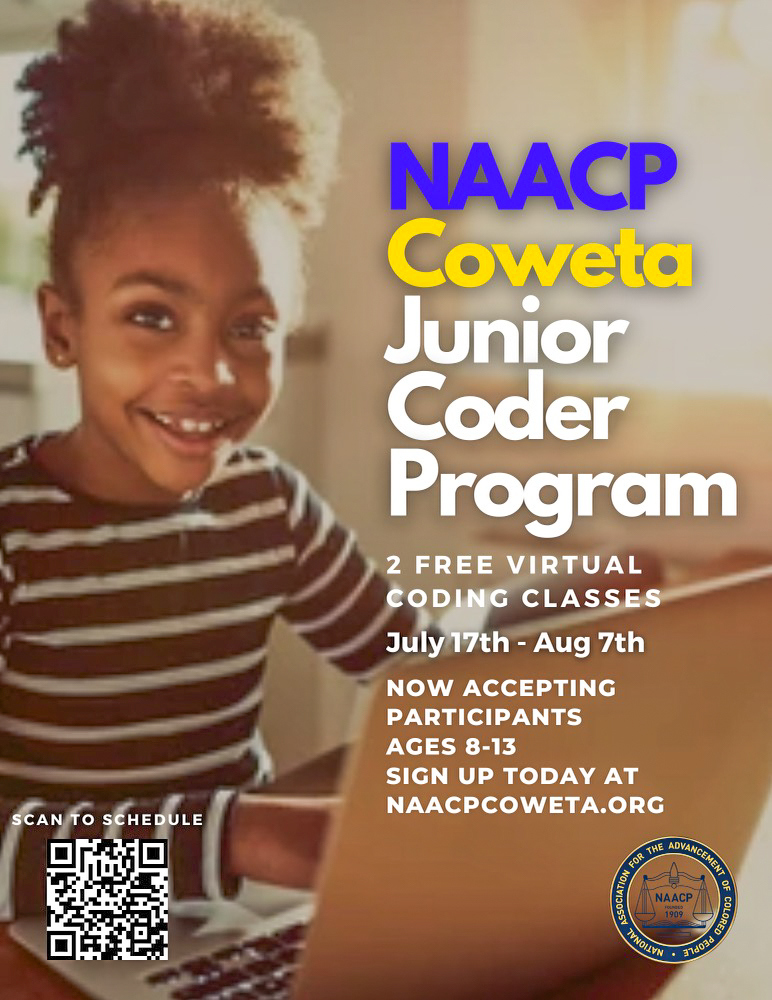 Finney said the chapter is also planning other events for the community. The chapter will host a virtual Freedom Fund Event Oct. 23. Tickets will be $35. She said another initiative of the chapter is Dessert and Dialogue sessions.
"We are planning the Dessert and Dialogue Sessions to understand the concerns of our community," she said. "The sessions will either be virtual or in person, depending on COVID-19 restrictions."
Several local churches and the Coweta Chapter of NAACP held free events to aid tornado victims earlier this year.
Moving forward
Finney said she is pleased with the progression of the chapter so far. The chapter was revamped earlier this year.. New branch officers are Dr. Cynthia Finney, president; Karen Cheaves-Smith, vice-president; Melvinor Jackson-Kendrick, secretary; and Mary Griggs, treasurer.
"Since becoming reactivated, our chapter has made some progress with being involved in community activities," Finney said. "However, there is a great opportunity for us to gain a foothold in the community by increasing our membership and partnering with other organizations."
Meetings are held the last Tuesday of each month. Currently they are virtually, but the community is invited to attend. The next meeting is Tuesday, July 27.
For more information, visit www.NAACPCOWETA.org or email the chapter at NAACPCowetacounty@gmail.com.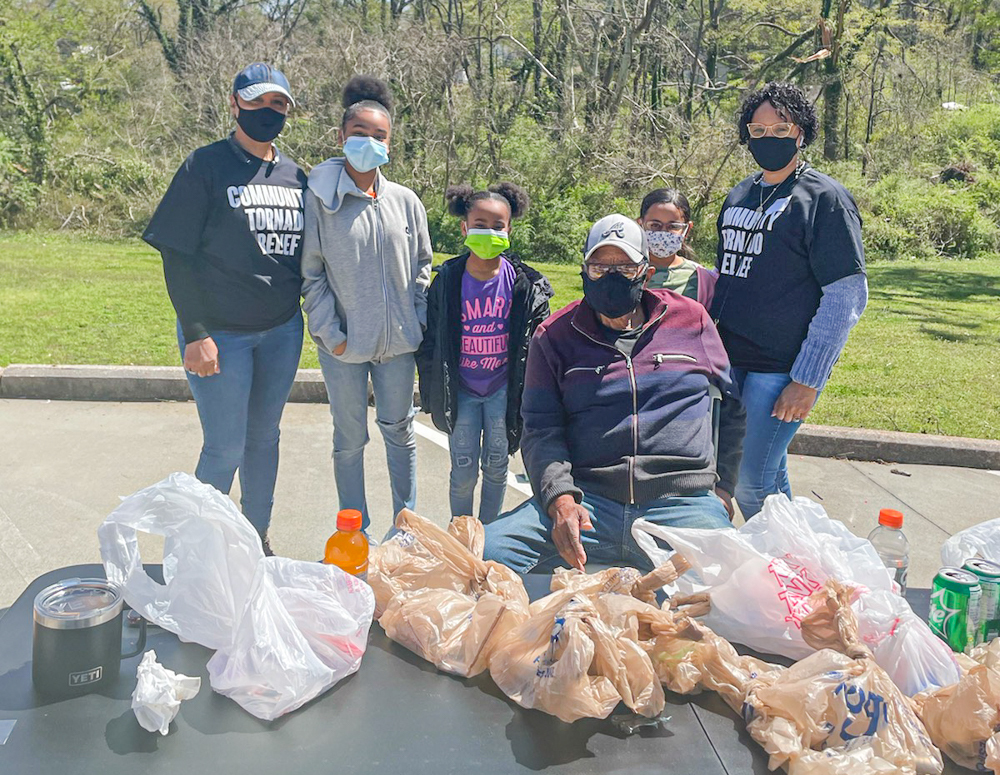 Coweta County Chapter NAACP members and several local church members distribute food bags at a community event. From left are Karen Cheaves-Smith, Ava Ransby, Asia Ransby, Frank Smith, Jayla Libri and Melinor Cheaves-Phillips.