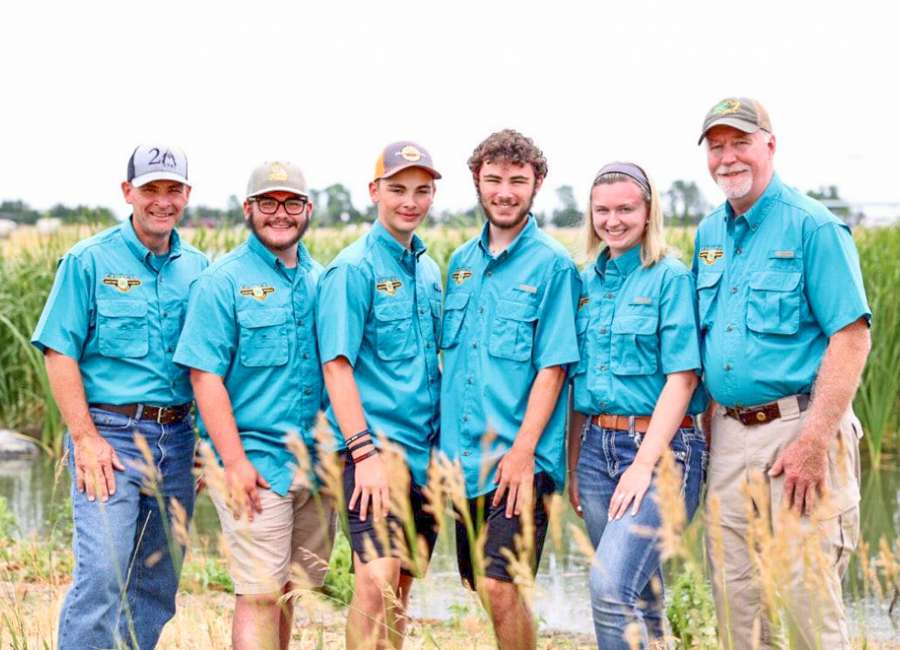 BY KATE WISENBAKER

Coweta-based 4-H .22 Rimfire team placed within the top 10 and the top 20 for shooting events at Nationals during recent competition in Grand Island, Nebraska.

The event hosted teams from across the nation for shooting competitions under the branch of 4-H.
The 4-H Shooting Nationals took place on June 21-25, and five Georgian teams were represented in the Sporter Air Rifle, .22 Rifle, Compound Archery, Recurve Archery and Shotgun competitions.
Five hundred and seventy students from 37 states competed. The National competition was the first of its kind since the start of the pandemic.
When asked about the return to competition after the pandemic, 4-H Coweta County extension agent Kelly Zern said, "They had a fantastic time being back with a group of people who enjoy doing the same things that they do."
All four team members competed and individually placed in two events, the Small Bore Rifle Overall and Small Bore Rifle CMP, or Civilian Marksman Program. Four Small Bore Rifle Overall team members placed: Aaron Boyd, 16th; Andrew Boyd, 25th; Jennifer Brinton, 33rd; and Carson Smith, 69th.
These individual scores combined to rank the Coweta team ninth in the Nation for the category.
Within the Small Bore Rifle CMP, Aaron Boyd ranked first, Jennifer Brinton eighth, Andrew Boyd 11th, and Carson Smith 34th.
These combined scores placed the team's Small Bore Rifle CMP rank at second.
Within the Small Bore Rifle Silhouette competition, team members Andrew Boyd and Aaron Boyd tied for 16th, landing the team ranking at 11th for the event.
Zern described the sport as one that teaches discipline and concentration, gun safety and life skills.
When asked how .22 Rimfire sport is different from common recreational sports, Zern said it promotes both family and lifelong recreational activities. "It strengthens families. Their parents come to practices and are there throughout the entire practice to observe what they're doing," she said.
Zern added the sport requires discipline and teamwork, "They've been practicing since last October, and they have expectations within their team that they put on each other."